Storytelling will be key to the underlying strength of the Paramount Korea theme park at the Inspire Integrated Resort in Korea.
The Korean Herald reports that Ty Granaroli, senior vice president of Paramount Pictures, talked about how storytelling will differentiate the new theme park from its competition:
"We are storytellers. We create movies and contents, and have a legacy of storytelling. People love great stories. But I think successful theme parks in the world are mostly based on their intellectual property.
"We will continue to add new stories to our theme park, as we will make more movies in the future."
The remarks were made at a press conference held by Mohegan Gaming & Entertainment. Mohegan are the developers behind the Inspire IR.
Inspire IR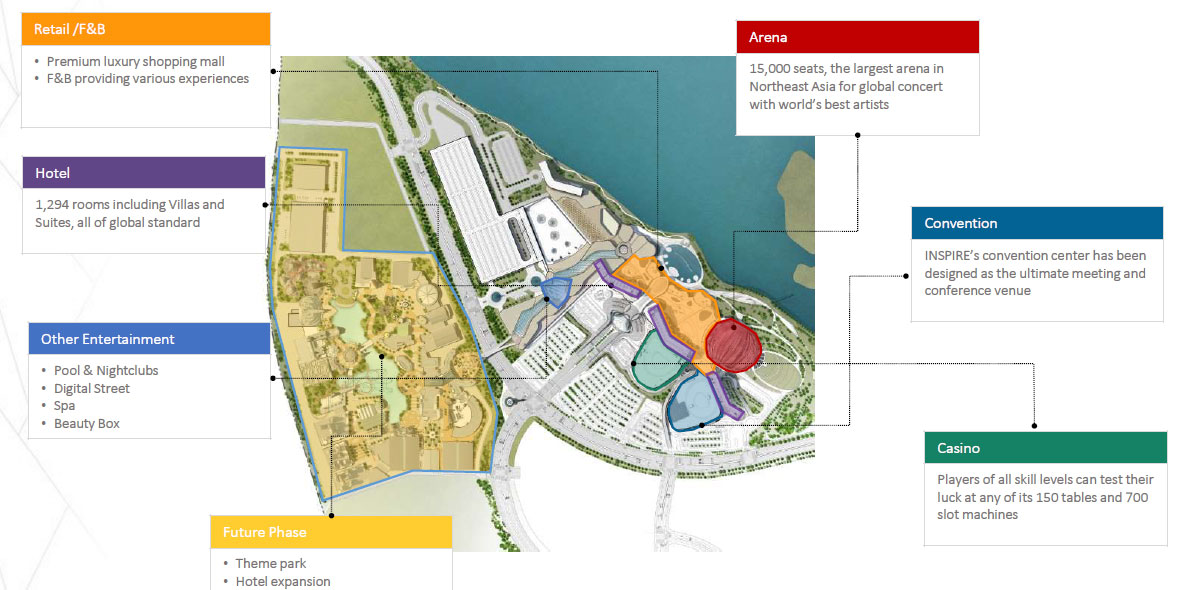 The 1.6 trillion won ($1.4 billion) first phase of the Inspire IR includes a five-star hotel, an arena, convention facility and casino is set to open in 2022 at the International Business Center of the Incheon International Airport.
The Paramount Korea theme park is expected to open in 2025.
Further developments including a water park are planned for the resort through to 2031.
Paramount Korea theme park
Paramount Korea will include 40 branded attractions and integrated retail, dining and entertainment.
Granaroli said, "We are creating a theme park that is really good for the whole family, providing a holistic experience for both parents and children."
Attractions will be themed around Paramount's popular IPs like Mission Impossible, Italian Job, Tomb Raider and Star Trek. 4D technology, live stunt shows and a racing track experience will feature in the new theme park.
In addition elements of Korean culture and local stories will inspire attractions and entertainment, like the new Dreams of Korea live show and other entertainment and parades.
K-pop will feature too with a themed zone, including performances, rides with have K-pop music on board and a water roller-caster called Idol.
"This area will be like a K-pop music festival," said Granaroli.