New additions for this year include 'Le Monde Imaginaire de La Fontaine', which was first developed in 2012. The revamped immersive experience celebrates 400 years since the birth of Jean de La Fontaine.
'Le Monde Imaginaire de La Fontaine' now extends across a garden of 7,500 square metres, where actors and animals bring the fabulist and poet's fables to life.
Also launching in 2021 is the refurbished Villa Gallo-Romaine, the first hotel to open at Puy du Fou in 2007. The family rooms have been renovated, and the interior courtyard has been redesigned by the company's gardeners.
In addition, Epique Studio is a new audiovisual production centre at Puy du Fou. Epique Studio features the full range of Puy du Fou sets and services.
Villa Gallo-Romaine refurbished
Filmmakers will get to use the studio as well as the expertise of costume and set designers, fencing masters, stuntmen and riders, falconers, dancers, and sound and light technical teams.
Puy du Fou España received a total investment of €183 million and covers 30 hectares, taking visitors back in time through the history of Spain.
The company estimates a total investment of €242 million by 2028, as well as the creation of 687 direct jobs and 2,000 indirect roles.
Located in Toledo, Puy du Fou España features four daytime shows and four period villages, as well as nighttime production 'El Sueño de Toledo'.
'Le Monde Imaginaire de La Fontaine'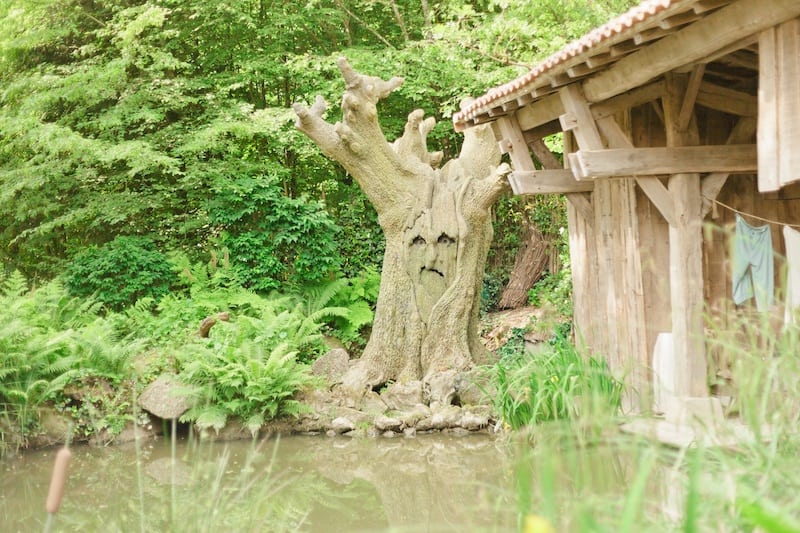 Last year, Puy Du Fou invested €62m in three new productions. It is looking to expand its offerings across the globe, and hopes to open at least two more parks by 2030.
Blooloop previously spoke to CEO Nicolas de Villiers about Puy du Fou, the second most visited theme park in France after Disneyland Paris.
Puy du Fou's Guillaume Allaire is speaking at blooloop's new conference on sustainability in visitor attractions, greenloop, which takes place on April 20 and April 21.
Images: Puy du Fou