Puy du Fou has launched its second theme park in Spain. Puy du Fou España opened with the new show 'El Sueno de Toledo', based on Spanish history.
Puy du Fou, which features historical re-enactments and performances, is the second most popular theme park in France after Disneyland Paris.
Opening alongside the theme park is the 'El Sueno de Toledo' performance, which is based on 1,500 years of Spanish history.
The show premiered on August 30 with 70 minutes of performance, more than 185 riders and actors on stage, and more than 2,000 characters.
El Sueno de Toledo depicts 1,500 years of Spanish history
'El Sueno de Toledo' is set on five hectares of stage and boasts 1,200 costumes, as well as 800 projectors, 60 water jets, and 28 Full HD video projectors.
It can accommodate 4,000 spectators, who will enjoy scenery and special effects such as water, fire, light, pyrotechnics and drones.
It's estimated that more than 60,000 people will watch the new Puy du Fou show during the 15 performances of the 2019 season.
Puy du Fou España is currently open on Fridays and Saturdays until the new theme park fully opens in 2021 with additional shows.
Puy du Fou España to fully open in 2021 with more shows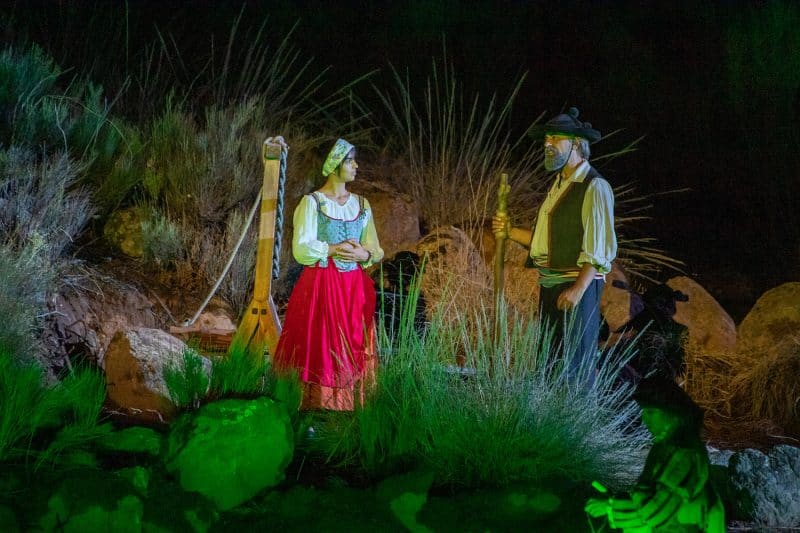 Puy du Fou España will eventually put on four live shows every day, and the 30-hectare attraction will boast three historic villages, including a medieval village with shops and restaurants.
Puy du Fou previously revealed plans to create eight shows in France and Spain, as well as four themed hotels, by 2030.
It also confirmed future developments in China and around the world to create Puy du Fou on all continents over the next 10 years.
As part of its global ambitions, the company is investing €165 million in France and €242 million in Spain – an overall investment of €407m over five years.
Images: Puy du Fou