SkyVenture International (UK) Ltd, the class-leading wind tunnel technology powering iFLY Indoor Skydiving, is expanding its global team led by International President, Simon Ward.
Previously Sales Manager for iFLY Dallas, Ryan Hooks assumes a new role as International Business Development Coordinator to help manage the fast-growing global demand for iFLY Indoor Skydiving.
Within the expanded team led by Chris Lee, VP of Global Development, aided by Ben Philpott, Director of Global Business Development, Manoel Damasceno has been tasked with heading up the China and South American business development.
According to SkyVenture, demand for its technology has prompted accelerated internal growth and development to ensure the team better serves new and existing clients.
"SkyVenture is proud to announce Ryan Hooks and Manoel Damasceno to our tunnel sales team," confirmed Chris Lee.
Ryan Hooks brings 'unique understanding' of wind tunnel industry
"Ryan will be based in the Austin TX office and brings 5+ years of sales experience to the team. He will be instrumental in the successful growth and implementation of our strategic objectives. His experience in the wind tunnel industry has afforded him a unique understanding of what it takes to succeed as an operator in this market."
Damasceno brings over ten years' experience, and was responsible for establishing iFLY Brazil:
"Manoel has a wealth of knowledge working in wind tunnel design, build and development," added Chris Lee. "He is particularly well qualified to lead our efforts in China and Latin America and will be based in Sao Paulo, Brazil."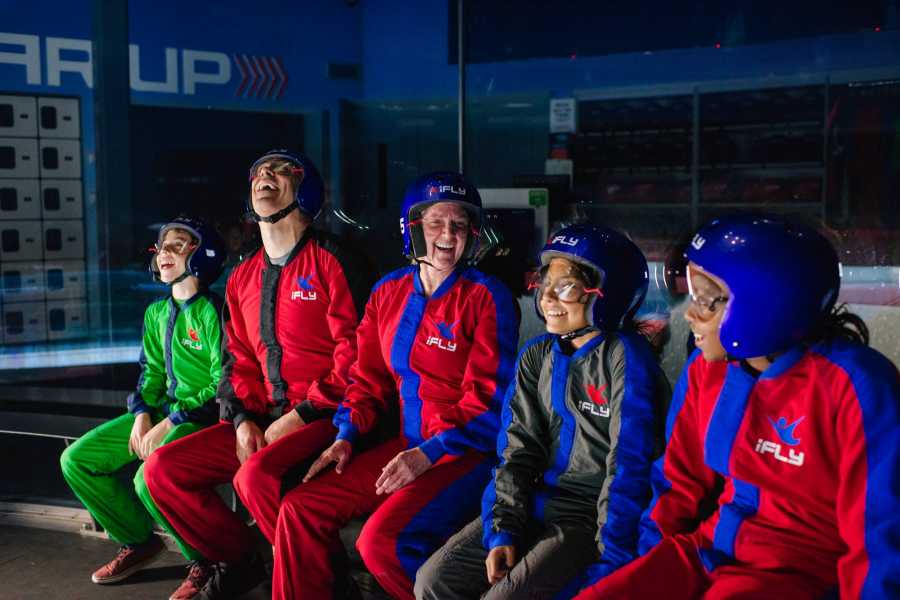 There are over 70 SkyVenture vertical wind tunnels, the vast majority of which are operating as iFLY Indoor Skydiving centres. This specialist technology by SkyVenture creates a stable, wall-to-wall cushion of air in a flight chamber which gives participants an incredibly realistic and safe indoor skydiving experience. iFLY is a key offering at Merlin's newly opened Bear Grylls Adventure at Birmingham's NEC.