Germany's Schwaben Park is leading the way as the country's first attraction to select the Mobaro Park digital safety and maintenance solution.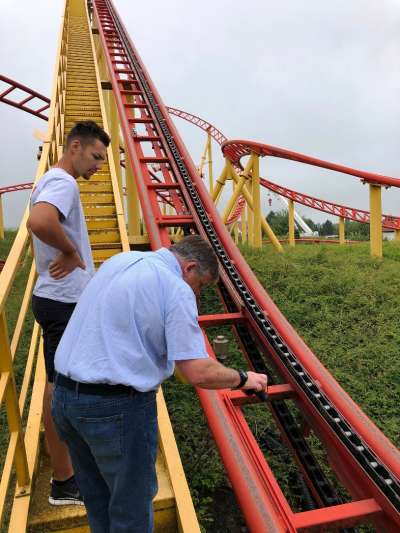 The Schwaben Park contract is the result of Mobaro Park's increased focus on expanding its business in the EU region.
"With now more than 40 amusement parks, zoos and water parks using our solution around the world, we still see a great unopened potential in a range of the EU markets such as the German speaking countries, Holland, Spain, Italy etc.," explains Jacob Overgaard, Sales Director Europe at Mobaro Park.
Language is no barrier to using the company's solution. It is available in diverse languages already, and can be updated to offer more in the future.
"For our new client, Schwaben Park, having our solution in German was vital for them to make the decision of working with us. The same goes for our clients in the Scandinavian countries, China, Chile and more."
Mobaro is currently implementing its solution at Schwaben Park in time for busy summer season.
Making checklists simpler, clearer and more helpful
"The main reason why we chose the Mobaro system is that we want to make our technical team work smarter, and make the checklists simpler, clearer and more helpful," comments André Hudelmaier, Park Manager at Schwaben Park.
"But, we also want to document the repair work and store it so that we can react faster to a repeated error. I think our technical work will be increasingly easier and faster to control."
Mobaro Park has been working closely with clients for the past five years, developing its solution into a state-of-the-art tool for the attractions industry.
"With where the industry is going, we don't see it as a question of whether or not to go digital," states David Bromilow, Director Parks & Attractions at Mobaro. "It is a question of who you want to accompany you on that journey. For Mobaro, we are proud to be a significant part of increasing the safety levels and improving efficient and intelligent work processes in parks on a global scale."
The UK and Scandinavia have been quick to see the benefits of the Mobaro Park solution. More than 25 parks are now on board and the number continues to grow. Recent additions to the Mobaro family include Paultons Park (UK), Sundown Adventureland (UK), Dreamland Margate (UK), Folly Farm (UK), Jesperhus (DK) and Tivoli Friheden (DK).