Six Flags and its Chinese development partner, Riverside announce Six Flags Kids World for Nanjing, the second largest city in the East China region.
Further to announcing three new branded parks to be built in Nanjing, the capital of Jiangsu province, 
Six Flags Entertainment Corporation, the world's largest regional theme park company, and its development partner, Riverside Investment Group Co. has revealed that the Nanjing entertainment complex will also be home to a fourth park, Six Flags Kids World.
Phase one of the complex is scheduled to open in 2021.  It will include the new park. Six Flags Kids World will be built right next to to the previously announced new parks.
A diverse park portfolio in China
David McKillips is Six Flags International Development Company President. He said, "Today's announcement demonstrates our growing commitment to a diverse park portfolio in China. There is a huge, untapped audience for the type of innovative, thrilling entertainment Six Flags is known for, and we look forward to welcoming guests from throughout China to experience all of our parks with family and friends."
Zhe Li is Riverside Investment Group Chairman. He said, "Six Flags is the undisputed industry leader in creating thrills for all ages. We are excited to introduce this best-in-class family brand to future generations".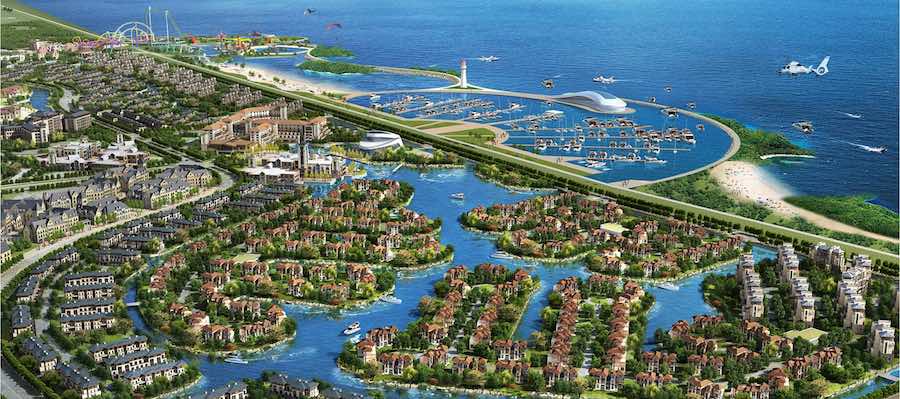 Six Flags Kids World will be developed specifically for younger visitors. It will feature scaled down versions of some of the company's most popular rides and attractions. Themed play zones, based on popular domestic and international intellectual properties, will encourage kids to explore and conquer new challenges. In addition, Six Flags Kids World will provide education-based entertainment . This will have an emphasis on maths and science, and physical fitness. Furthermore, specialty restaurants will serve kid-friendly menu options and shops will stock all of the latest merchandise.
Six Flags – domestic and international growth
2018 is proving a busy year for the regional theme park company. With $1.4 billion in revenue and 20 parks across the US, Mexico and Canada, it posted a record start to the year, announcing revenues of $129m for the first quarter of 2018.
Six Flags was also recently in the news when it become the largest waterpark operator in North America by acquiring leasing rights to parks previously operated by Premier Parks. This is part of a strategy outlined by CEO Jim Reid-Anderson for the company to purchase water parks and theme parks close to parks it currently owns. This is alongside its growth in markets in both the Middle East and Asia.
Images: renderings Six Flags Haiyan, Hangzhou Bay.