Did you miss out on the blooloop V-Expo 2021? You can now watch the sessions on demand.
The sessions are available until 30th November for just £24.
Attendees can watch for free. You should have received a link via email, but if not then please contact Alice at events@blooloop.com.
Catch up on speaker sessions
We had a stellar line-up of speakers at blooloop V-Expo 2021. Industry leaders discussed the latest trends and gave updates on major new projects.
From M+ and the Grand Egyptian Museum to Disney, Universal and Miral, don't miss this unique opportunity to learn about major projects and developments from key industry leaders.
Our speakers included:
Christan Aaen, Principal/Partner, ECA
Mohamed Al Zaabi, CEO, Miral
Waleed Abdel-Fattah, SVP of Hill International, Grand Egyptian Museum
David Adames, Chief Executive Officer, Niagara Parks Commission
Tzo Zen Ang, TZA Consulting
Kimberly Beneville, Co-Founder, Beneville Studios
Michael Beneville, Chief Creative Officer, AREA15
Ngaire Blankenberg, Director, Smithsonian National Museum of African Art
Mathilde Bresson, Location Based Entertainment Manager, Ubisoft
Jim Clark, Executive Producer, Storyland Studios
Yael Coifman, Senior Partner/Owner, LDP
Michael Collins, Senior Partner, LDP
Mark Fisher, Chief Development Officer, Merlin Entertainments
Winston Fisher, CEO, AREA15
Helen Fothergill, Service Manager – archives, gallery & museums, Aberdeen Art Gallery and Museums
Andy Fuller, Head of Marketing, Sales and Admissions, Pleasurewood Hills
PY Gerbeau, CEO of The London Resort
Dov Goldstein, Senior Practice Leader, Lord Cultural Resources
Émilie F. Grenier, Creative Director, Thinkwell Studio Montréal
Doug Gurr, Director, Natural History Museum London
Vince Kadlubek, Founder and Director, Meow Wolf
Camiel Kraan, CEO, Convious
Gail Lord, Co-founder and President, Lord Cultural Resources
Grant Mackenzie, Interim Director, David Livingstone Trust
Michael Melilli, Director of Story Development, Storyland Studios
Eugene Naughton, President, the Dollywood Company
Suhanya Raffel, Director of the M+ Museum
Sumathi Ramanathan, Vice President Market Strategy & Sales, Expo 2020 Dubai
Ali Rubinstein, Chief Creative Officer and Co-CEO, Meow Wolf
Etienne Sainton, Product Manager, Head of Software Engineering, Alterface
Terry Sanderson, Business and Development, Dreamcraft
Nick Sharp, Chief Digital Officer, National Gallery of Art
Edward Shaw, Principal/Partner, ECA
Mark Stepanian, President, CAVU
Brent Strong, Executive Creative Director, Walt Disney Imagineering
Steve Tatham, Executive Creative Director, Universal Creative
Ben Thompson, Chief Strategy Officer, Storyland Studios
Kim Viney, Senior Director, Business Development, Niagara Parks Commission
Ian Williamson, Group Chief Project Delivery Officer, The Red Sea Development Company
Blooloop Innovation Awards winners revealed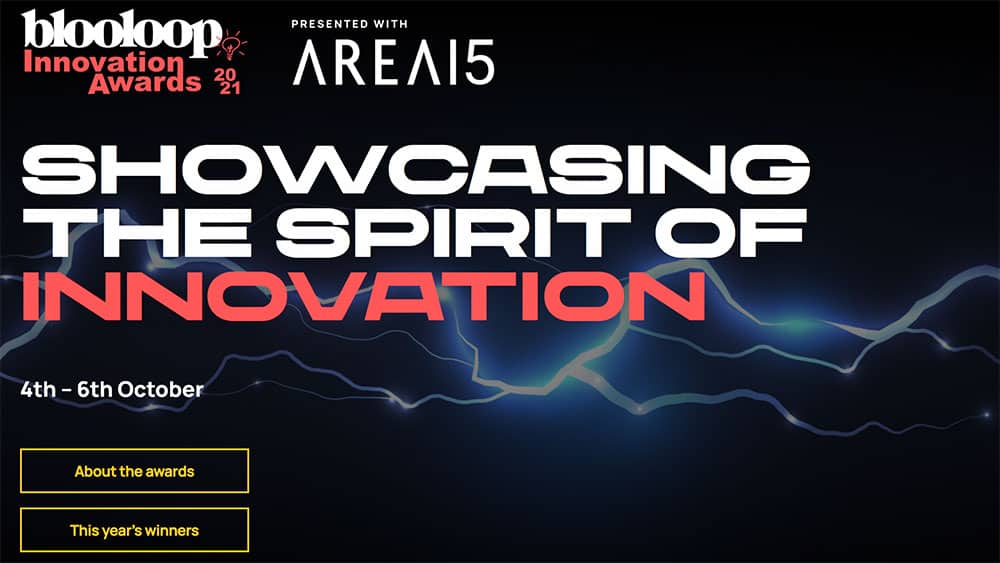 Watch the reveal of the first winners for the Blooloop Innovation Awards, presented with AREA15. Winston Fisher announced the winners of each category as well as the first and second place Rise Award.
Plus, you can catch up on our Innovation Roundtables where our industry leaders spoke about their entries in more detail.
All of the Award entries can also be found on our Innovation Awards website.
Blooloop 50 Influencers
You can also watch the reveal of the Blooloop 50 Theme Park and Museum Influencer Lists sponsored by Convious and Imagine Exhibitions.
Plus, hear from the finalists and winners of the Storyland Design Challenge as they explain their process and designs in more detail.
Thanks to our sponsors
A huge thank you to our sponsors who make our events possible.