The London Resort has announced the first businesses chosen to help create the attraction. Three British firms, Electrosonic, Garmendale and Katapult, have been selected by the London Resort. In addition, 65 businesses have been told that they are in the running to work on the ambitious project. More than half of them are British.
PY Gerbeau, CEO of London Resort Company Holdings (LRCH), made the announcement at blooloop V-Expo. He encouraged more businesses to register. "It is a day to celebrate British innovation and technological wizardry," PY said. "Electrosonic, Katapult and Garmendale are all leaders in their fields and together we are on a journey to create our own slice of history by building the UK's first next generation theme park. But turning our vision into reality will be complicated."
"We will be the first theme park across Europe, to be built from scratch in nearly 30 years," he added. "We will be one of the only operationally carbon neutral parks in the world. And with our investment in sustainability and the environment, we will be beacon of what can be achieved when the environment, commerce and entertainment flourish together, hand in hand. To make that vision a reality, we will only work with the best of the best that industry has to offer and today marks the first day of that exciting journey ahead."
London Resort at blooloop V-Expo
The London Resort launched a register of interest for businesses interested in becoming suppliers for the attraction back in August. Nearly 2,000 businesses registered their interest, and the first businesses being contacted could play an important role in advancing the London Resort. 30 percent of the 2,000 businesses are local, based in Kent and Essex. 90 percent are small and medium-sized enterprises (SMEs).
"To all the naysayers and doom-mongers, the London Resort is going ahead, as planned," Gerbeau said. "To all businesses who believe they can play a part in creating a world of unique experiences, I encourage you to go to our website now, register your details and together we will create our footnote in history."
Gavin Cleary, CEO of Kent and Medway's inward investment agency Locate, said: "The tremendous response from our local supply chain firms shows what an important driver the London Resort will be for our region, and confirms Kent is a vibrant, reliable, and cost-effective place for major construction projects. We have the skills, the talent pool, the innovations, and the appetite to make a positive contribution to the project."
British firms chosen by London Resort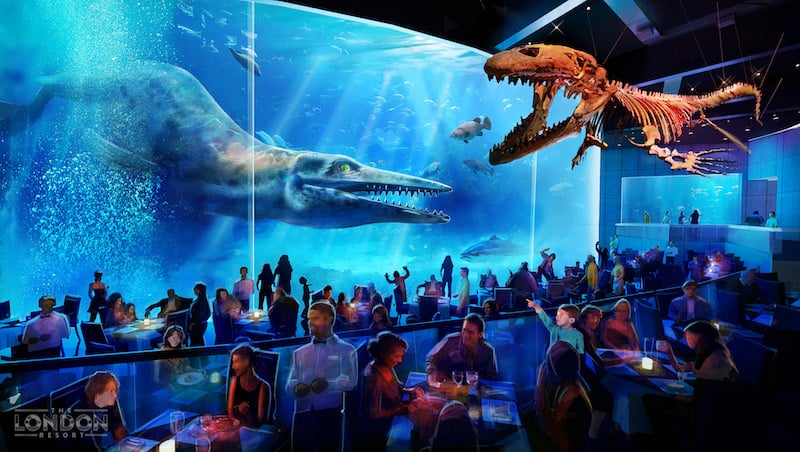 The three businesses unveiled at blooloop V-Expo include Dartford-based Electrosonic, a leading international audiovisual and technology services company, founded in 1964. The company's audiovisual and technology services are used to create incredible experiences at global attractions such as Warner Bros World Abu Dhabi.
Paul Taylor, senior consultant at Electrosonic, said: "It's fantastic news for us and a brilliant project to be part of from such an early stage. As a company that is involved with many of the most iconic themed entertainment brands and attractions around the globe it is a real thrill to have an opportunity of working on such an exciting project here in the UK and right on our doorstep. We are really looking forward to being part of the team that will deliver this iconic attraction as the project starts to build real momentum."
Derbyshire-based Garmendale Engineering is a family-owned and run business, founded in 1980. Garmendale is a leading theme park ride systems specialist, and has established working relationships with theme park operators including Universal Studios, Merlin Entertainments and Parques Reunidos.
PY Gerbeau updates from V-Expo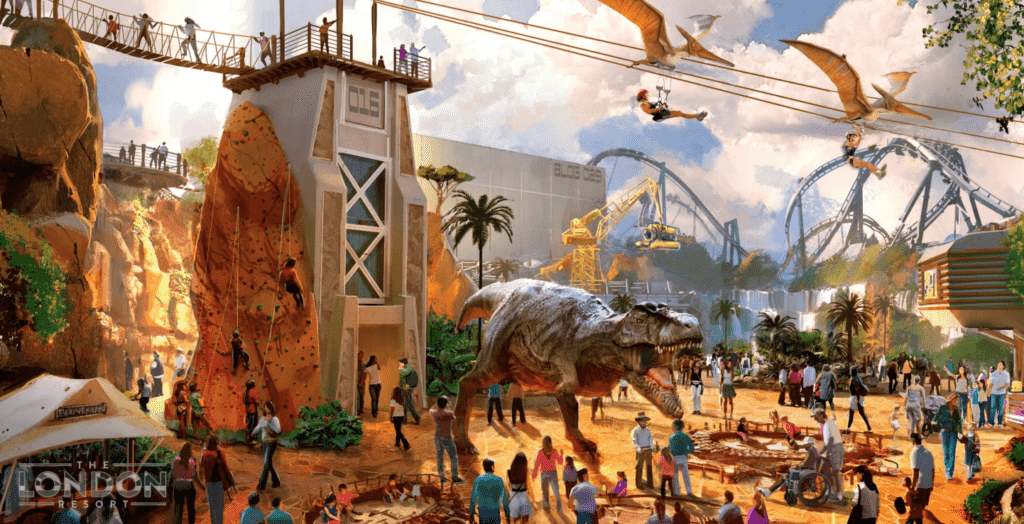 "Garmendale is absolutely thrilled to be part of what will be a truly exciting and revolutionary project," said Garmendale commercial director Zoe Shelmerdine. "It will be a huge asset to the UK and will allow the 'best of British' talent to attract a global audience to the UK. This will hopefully put the UK back on the world attraction map and it is exactly what our industry deserves after a challenging 18 months."
Katapult, the international guest experience design agency, was established in 2001. The team is led by Dawn Foote, co-founder and CEO, and Philip Higgins, co-founder and chief creative officer. Katapult works with the Lego Group, Cartoon Network, Warner Bros and BBC. The company's projects can be seen at more than 81 attractions across 20 countries.
"We are incredibly excited to be working with the London Resort team on this iconic project here in the UK," Foote said. "As experienced themed attraction designers, we understand what it takes to create immersive experiences that wow and inspire visitors. We're looking forward to working with PY and the team to do just that, and create a next generation theme park our country will enjoy and be proud of."
London Resort register of interest
The London Resort is one of the most ambitious projects in Europe, and aims to be one of the world's most sustainable destinations and first operationally carbon neutral theme park. It will deliver a net biodiversity gain and will create a green network of amenity areas and parkland. The London Resort submitted a planning application in December 2020, which contained more than 25,000 pages of reports, assessments and analysis.
The London Resort's supply chain register of interest remains open and can be accessed here.
Images: The London Resort