Grupo Xcaret is investing $400 million over the next eight years. The tourism company plans to build five hotels and a new theme park.
According to El Financiero (via Mexico News Daily), CEO and company founder Miguel Quintana confirmed the news.
Quintana said two hotels are currently being built on land next to Xcaret Park, located in the Riviera Maya, Quintana Roo.
"We have two hotels under construction: a small boutique hotel with 73 rooms and another 900-room hotel, the Hotel Xcaret Arte," he said
Xcaret's new theme park opening in Yucatán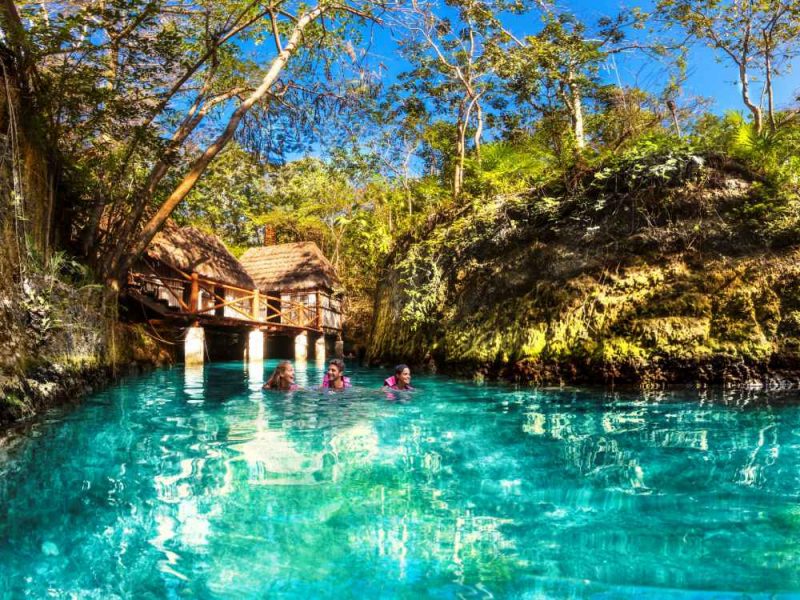 The Hotel Xcaret Arte is expected to open in 2021. All rooms will be named after a Mexican artist at the "all fun inclusive" accommodation.
As Hotel Xcaret Arte is all inclusive, guests will be able to take part in Xcaret's tours and visit its theme parks.
"All the parks and tours… will be an extension of the hotel. Everything is included, it's a complete vacation," said Quintana.
He also described it as a "winning concept" and added: "There will be three other hotels; within eight years we'll have 5,400 rooms."
Hotel Xcaret Arte is expected to open in 2021
One of these will be an $85m all inclusive resort in Cancún called La Casa de la Playa (The Beach House), set to open in 2020.
"As for parks, we're preparing for the opening of one in Yucatán," Quintana said. This will be Xcaret's eighth theme park.
Last year, Xcaret announced plans for He'Elel Riviera Maya – an eco theme park with outdoor adventure sport offerings including hiking, biking and kayaking.
The company also previously revealed plans for the Suut Há water park, located near the existing Xplor Park.
Xcaret Parks and Tours, known for combining archaeology, culture and ecology with entertainment, welcomed its 50 millionth visitor this year.
The group's newest park, opened in spring 2019, is Xavage.
Images: Grupo Xcaret