Miral CEO Mohamed Al Zaabi is not ruling out investing in more theme parks on Yas Island, Abu Dhabi. Al Zaabi has also revealed that Yas Island is 55 percent complete.
Mohamed Al Zaabi, CEO of Miral Asset Management, has not ruled out the idea of introducing further theme parks to Yas Island.
The destination is already home to Warner Bros World, Ferrari World and Yas Waterworld, as well as CLYMB Abu Dhabi, a $100m sports and leisure attraction.
Al Zaabi said (via Arabian Business): "Our next attraction will be SeaWorld. We're at a very advanced stage of design and we are on track to finish the construction by 2022."
Warner Bros World, Ferrari World and Yas Waterworld
"We are very happy," he added. "All our theme parks are profitable and that has always been the case."
However, Al Zaabi did not confirm whether additional theme parks will make their way to Yas Island, which is now 55 percent developed.
The world's first Warner Bros hotel is 40 percent complete and set to open in 2021. The $112m themed hotel is called The WB Abu Dhabi, and will boast Warner Bros decor.
"It will be home for Bugs Bunny and superheroes," added Al Zaabi. "Our customers will have the chance to meet and dine with the Warner Bros characters as well as enjoy staying in the themed first Warner Bros Hotel."
Yas Island's next attraction will be SeaWorld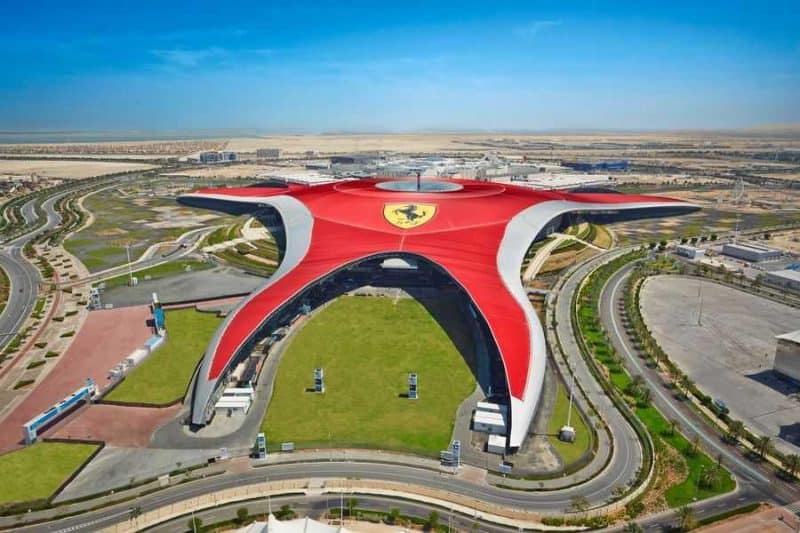 Earlier this year, Miral and Abu Dhabi's Department of Culture and Tourism partnered with Sportainment Entertainment and Sports (SES) and Feld Entertainment to host events and live shows on Yas Island.
"We're very much focused on the entertainment and tourism sectors, that's our focus and it will always be our focus," said Al Zaabi. "We did a study in 2015 and we decided to add 800 more rooms, that's 550 in Hilton and 250 rooms in Warner Bros Hotel."