As the visitor attractions industry enters an exciting new decade in Asia, Celebrating Life takes a moment to look back at the past ten years with a focus on the big losers and the big winners.
By Thibault Paquin, CEO, Celebrating Life
Here at Celebrating Life, the team is celebrating our 10th anniversary. As we begin a new decade, it seems like a good time to reflect on the last 10 years in the Asian attractions industry.
The Asian attractions industry: 2010 to 2020
Who lost out and who won big in the Asian attractions industry during the last decade? And more importantly, are theses any lessons we can learn from them?
The losers
Wanda in China
No summary of the Asian attractions industry over the last decade would be complete without mentioning the impressive rise and fall of Wanda in China.
Wanda's Chairman is famous for having said "One tiger is no match for a pack of wolves. Shanghai has one Disney, while Wanda, across the nation, will open 15 to 20." However, the company was forced to sell its loss-making theme park division in the midst of financial difficulties less than 2 years later.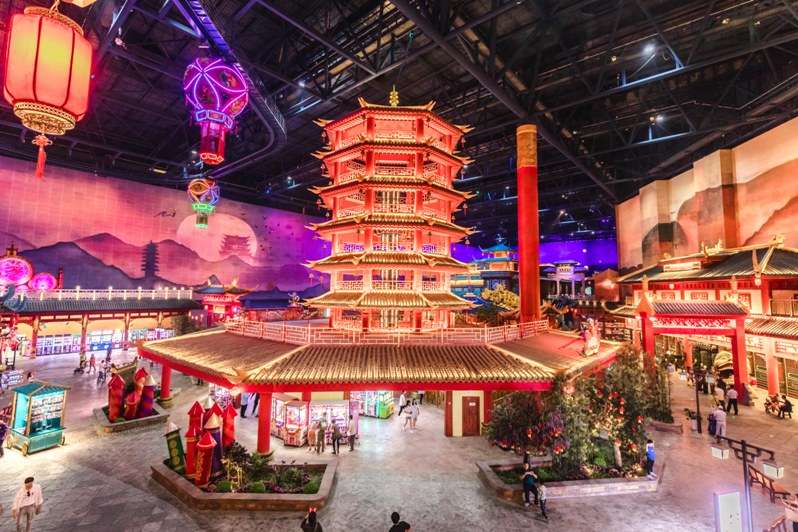 But the real loser here is China at large. Authorities were lured – by Wanda and other large developers well connected in Beijing – into relaxing regulations. These were put in place in 2011 to restrict the granting of permits to property developers, to build theme parks in exchange for residential land.
This lead to a new wave of theme parks defying feasibility studies. For example, the infamous Wuhan Wanda Movie Park, which was forced to close only 19 months after opening. Chinese authorities have now gone full circle and are tightening regulations again.
Intellectual Property
It's been quite a ride for IPs in Asia. Pushed by declining revenues from broadcasting/publishing, a big wave of international IPs came to Asia looking for licensing fees from the growing Location Based Entertainment (LBE) market.
Developers showed a big interest as it often helped them get permits or financing. So it translated into a myriad of announcements.
But as we get into the 2020's things are looking grim for IPs facing disputes (for example, Fox vs. Genting, Dreamworks vs. MAPS). Some underperforming venues (Hello Kitty Town in Malaysia, Marvel Experience in Bangkok) have resulted in shutdowns.
Long term LBE licensing is not easy in Asia. Visitors are always looking for the "next big thing", however, it can be difficult to update IP-based content. This resulted in venues – no matter how good they were – losing footfall after 1-2 years. For example, DreamPlay in Manilla, Nickelodeon Zone in Sunway Lagoon, Malaysia and the Angry Birds activity park in Johor, Malaysia.
In the future, we are likely to see more short-term IP deals (exhibitions, live shows, etc) and more venues with IP integrated into their 360° strategies, including digital. It might not mean the same licensing fees but will possibly result in a better outcome for the brands.
The Orlando of Asia
We predicted it in Malaysia in Sept 2015 but it did not happen. DreamWorks and Fox pulled out, Ubisoft, Six Flags and Sea World were planned but never got built.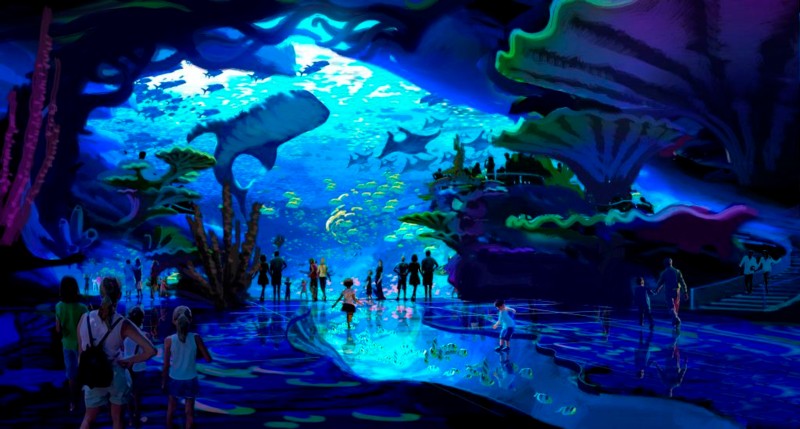 However, the last decade has seen the emergence of two fascinating multi-park destinations in the most unexpected locations. Jatim Parks in East Java, Indonesia and Ocean Kingdom in Hengqin Island, China (next to Macau) are great examples of mini Orlandos, built by determined entrepreneurs working closely with progressive and very supportive local governments.
The winners
Disney
Halfway through the decade, the big day the whole industry had been waiting for in Asia was the opening of Shanghai Disneyland Resort. This took things to a whole new level in China. Possibly the best Disney park in the world and certainly the biggest, Shanghai Disneyland achieves a near-perfect multi-sensory immersion in the happy world of Disney.
Waterparks
There is no doubt the big winners of the last 10 years are water parks. The intense activity was driven by a number of trends. With year-round warm weather, growing middle class and strong tourism, Southeast Asia is ideal for water park development.
The region saw great new facilities such as Adventure Waterpark in Desaru, Malaysia, Aquatopia in Phú Quốc, Vietnam and CN Amazone and Ramayana in Pattaya, Thailand. Visitors can also enjoy Vana Nava in Hua Hin, Thailand, Aquaventure @ Atlantis and Wet'n'Wild in Hainan Island, China and ESCAPE water park in Penang, Malaysia, which features the world's longest slide.
Newcomers to the Asian attractions industry
A few countries that were nowhere near ready for sizeable parks ten years ago are now leading the region's development.
Driven by growing tourism and the efforts of both Sun Group and Vingroup to establish new destinations, Vietnam is at the forefront of a new model of large world-class integrated resorts built around a cable car. These include Bana Hills near Danang, Aquatopia and Vinpearl Land in Phú Quốc and Sun World in Halong.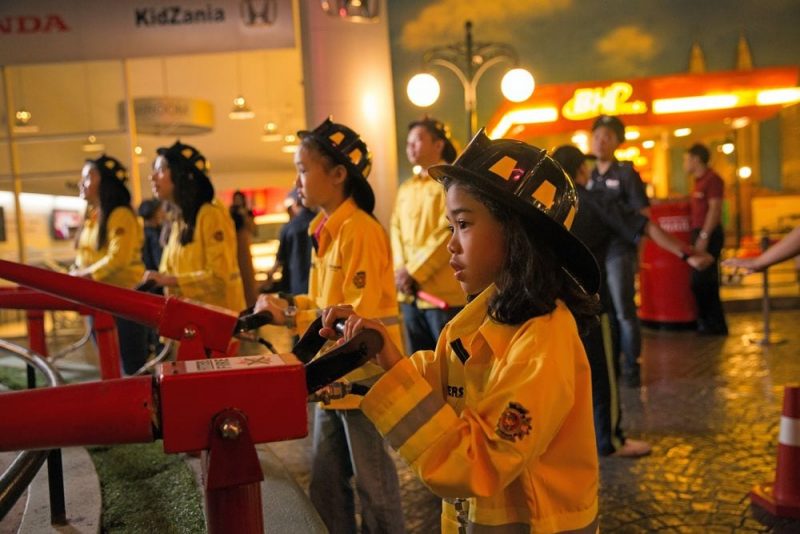 The Philippines is now home to a few quality LBE venues. For example, such as KidZania in Manila, JPark Island Resort in Cebu, Aqua Planet in Clark, and Anjo World in the Visayas. And this is probably only the beginning as the country sees healthy tourism growth from North Asia (China, Korea, Japan) and an insatiable appetite for entertainment from a domestic population driven by strong family values.
In Indonesia, CT Corp opened 3 large world-class indoor theme parks in Bandung, Jakarta and Bali. It also opened a series of FEC's in its malls under the Trans Studio brand.
Museum boom
Asia is now on the museum map with great new additions by big-name architects. Singapore opened the National Gallery designed by studioMilou, Seoul opened the MMCA and Hong Kong renovated its Museum of Art and will soon open M+ designed by Herzog & de Meuron.
In addition to this, Manila added the great Mind Museum and Jakarta now has a cool museum favoured by millennials, MACAN.
But the biggest boom has been in China. Beijing's goal was to build one museum for every 250,000 people by 2020, resulting in an average of one museum opening every day. Today, the vast majority of these museums are empty. This is due to a lack of curating skills, programming and funding. The big challenge for the next decade will be to build the management expertise, quality content and the audience for these museums.
Some more winning brands and concepts
Here we list some brands and concepts that have been going strong in Asia in the last 10 years. These will most likely keep going in the future because of solid foundations. They have strong visitor appeal, good operators, healthy business models.
Active entertainment: Super Park (Singapore, Hong Kong, Kuala Lumpur), Houbii (Jakarta), Beast Park (Kuala Lumpur), NERF ActionXperience (Singapore), Ryze (Hong Kong), Bounce (Singapore, Hong Kong, Vietnam x 2, Thailand x 3)
Aquariums: S.E.A. Singapore, Jakarta Aquarium, Aquaria Phuket, Hanwha Aqua Planet Jeju, Lotte World Aquarium, SEA LIFE Shenyang, Shanghai Haichang Ocean Park, Ocean Kingdom Hengqin Island
KidZania: Kuala Lumpur, Singapore, Manila, Delhi, Mumbai, Bangkok
The Asian attractions industry – what's in store for the next 10 years?
This is anyone's guess, but here is mine.
New casino licenses will pave the way for a new generation of integrated resorts featuring sizeable visitor attractions. For example, in Japan, the Philippines, Vietnam, Cambodia, and possibly Singapore. In Macau, Studio City is already working on the island's first water park.
The next 10 years will also see our industry explore new frontiers in countries such as Indonesia, Cambodia, Myanmar and Sri Lanka.
The Disney vs. Universal war will arrive in China with the opening of Universal Beijing Resort. Could this mean a second park for Shanghai Disneyland?
India remains a question mark in the Asian attractions industry. Will Adlabs Imagica manage to lead the industry to higher levels? Are we looking at another China scenario with oversupply and low quality?  Or do we have to wait for another 10 years for anything significant to happen?