Gamified theme park apps are increasingly popular, with features that let visitors play games and challenges and even collect rewards. However, they are more than just a distraction for those long queues.
By Mel Taylor, CEO, Omnico Group
The rapid emergence of gamified theme park apps has proved highly attractive to guests waiting in line for rides. Especially if they have kids in tow.
The success of such "gamification" functionality has encouraged Disney to add new interactive gaming features to the Play Disney Parks app it launched last year. The new features relate to Splash Mountain and Kidcot Fun at Walt Disney World Resort. They allow guests to collectively undertake challenges and gain rewards with special photo frames or digital jigsaw puzzles.
Gamification is spreading the fun everywhere
Smartphone apps have become essential to theme park visits. However, the development of gamification is another example of the industry adapting to a wider trend. Gamified apps even encompass the sensitive world of dating! The Peachy dating app, for example, provides users with a challenge before a chat room is unlocked. For instance, they must encapsulate their personality in pictures of objects sent to their matches.
Disney's Play Disney Parks app is free to download on the App Store and Google Play. It is designed for families and guests to enjoy together. Its features relate directly to rides and attractions such as Playset Party at Toy Story Mania! in Disney California Adventure park and Disney's Hollywood Studios, or Off to Neverland at Peter Pan's Flight at Disneyland Park and Magic Kingdom.
Disney's journey into smartphone interactivity and digital infrastructure began with its MyMagic+ digital platform. This includes MagicBands, FastPass+, the My Disney Experience mobile app, and the PhotoPass Memory Maker. The My Disney Experience app and Universal Orlando's Resort app have both proved outstanding at giving guests what they want. The apps are successful in producing increases in footfall and engagement.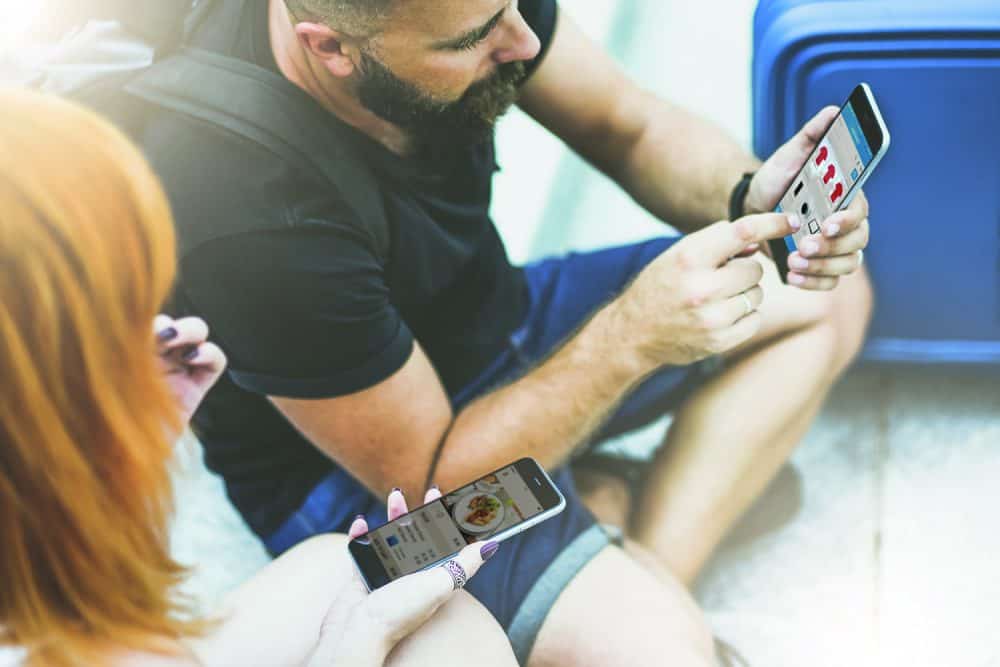 Fun changes behaviour and increases revenue
Gamified theme park apps take this level of engagement a big step further. It is not just a question of keeping guests entertained. Game mechanics change behaviour – in this case by encouraging guests to stay in a line that may take 60 minutes to clear. Gamification enhances engagement by triggering positive emotions. It gives a sense of collective enjoyment and achievement, however trivial.
There are many examples of the effectiveness of gamification. The Domino's Pizza chain increased sales by 30 per cent with its Pizza Hero app. Nike used gamified feedback to encourage more than five million users to beat personal fitness goals every day.
Visitor demand for advanced apps
Apps are now essential to the visitor experience at parks and destinations. They need to constantly evolve to meet changing demand. Omnico research among 3,362 consumers from China, Hong Kong, Japan, the UK and the US confirmed that most guests want an app that helps has multiple uses. They want something that will help them organise their visit, avoid queuing and generally assist them in optimising their time. Consumers also said they wanted the option of ordering and paying ahead for meals and snacks.
They expect any app to boost the quality of their experience. This requires it to be packed with functionality that is both highly effective but also engaging and simple to use. Previous Omnico research revealed how substantial proportions of theme park guests are open to virtual and augmented reality in tools to help them organise their visits.
Loyalty and repeat visits
For park operators, the advantages of having gamified theme park apps that guests want to download are manifold. Benefits are not only in enhanced spending once visitors have entered the gates. Guests also want to maintain a relationship with parks after they have left. Half of those surveyed in Omnico research wanted an app to give them the benefits of a loyalty programme. 61 per cent wanted access to exclusive offers and promotions. Previous research found that more than eight-out-ten respondents would be inclined to visit a park again if the app allowed them to review their visit afterwards.
If an app gives visitors more control, makes their visits easier and adds a massive dollop of fun and engagement through gamification, then it will deliver very significant benefits to park operators. Not only will revenues increase during visits, but guests are also far more likely to remain engaged with a park after they have gone home, encouraging them to return again, and again.