Halloween has a reach, a fan base and a sense of occasion all of its own. I remember watching ET as a kid in the UK and thinking 'wow, that's what trick or treating is'; and now we can't move for vampires, witches and random teenagers at Halloween.
By Kelly Herrick, Strategy & Development Director, Katapult.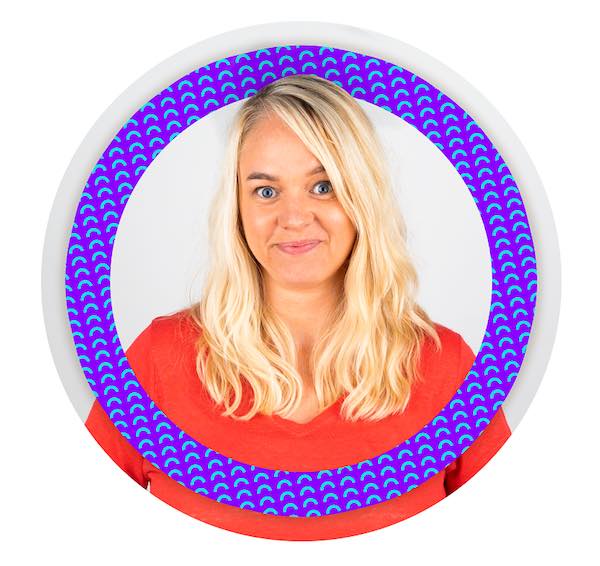 In this blog, we will share some truly gruesome ideas for you to use during Halloween and explain the peculiar rhythm of fear. Read on, if you dare….
As the popularity of Halloween has increased, so have consumer expectations. Having a few lonely pumpkins dotted around simply doesn't cut it anymore. Guests want the experience to start way before they arrive at an attraction and to stay with them long after they have left.
How can you take the immediacy of Halloween; the thrills, excitement, and immersion and create a full, 360-degree experience for your guests?
Find the rhythm of fear
Let's think about enjoyable fear and thrill for a moment. If you're a baby or a great grandma, the pattern it follows is the same:
Anticipation or suspense followed by,
Immersion or thrill with a final sense of
Relief and safety
Play peekaboo with a toddler and you will see this pattern. The anticipation of 'when is it gonna happen?'; followed by the squeal of delight when the surprise takes place; followed by a giggle as the toddler feels safe and demands more.
In some of the great scary movies, this pattern repeats over and over, building to a final crescendo. Is it really safe to get back in the water?
How can you capitalise on this rhythm of fear to create a stand-out Halloween guest experience?
1. Build suspense pre-visit
Think about all the points of interaction a customer has with your brand or attraction before they even arrive. How can you create a sense of occasion and create anticipation for what will follow when they do get to you?
Here are some ideas to get you started:
Website or social media takeover – Halloween-ise your online presence
Trailers of your thrilling events – these can be friendly and fun for the little ones or horror movie style for the grown-ups
Up-sell packages – create specials in the food & beverage outlets and add spooky dining packages to tickets for a VIP (or is it RIP?) experience
Use automated marketing to build the suspense – try a countdown, or a slow reveal, or even send out Halloween jokes and fancy dress ideas
Have fun with your staff and get them in the scary spirit – get them to invent Halloween names and avatars for themselves during Halloween, kick it off with a themed staff training experience before the season starts
2. Create immersion and thrill during the visit
This is where you get the chance to really interact with your visitors face to face. Don't forget their experience starts as soon as they drive in the gates. How many ways can you immerse them in your Halloween experience? From staff to merchandise, food & beverage to shows, walk your attraction like a guest and see where you can add the magic.
Why not try these?
Create a wraparound experience – theme the car parks and exits
Extend the day by adding seasonal evening packages
Hit every sense, don't forget sounds and smells to create real immersion
Add drama to your experience by using experiential technology like AR, VR, or colourful projection mapping
Ensure you have that instagrammable moment – pop-up photo opportunities are a really cost-effective way to make a big impact, and don't forget your #HalloweenHashtag
3. Turn relief into fun memories and key actions post-visit
When we come down from the thrill, we share that sense of safety and relief; this is a great time to reach out to guests and forge even stronger connections.
Studies show that first and last impressions count. So don't forget how guests leave you!
Here are some more ideas:
Survivor badges or certificates – why not hand them out to guests as they leave, or share digital versions to add to their social channels after the event?
Share the top scariest moments with your guests afterwards – or get them to vote
If you have the data, you can give them more of what they liked or missed at your attraction – encouraging them to pre-book for next year/season
Capture some video testimonials the moment after they feel the thrills – their excited and energetic films will be great to email out and share on social!
Encourage your guests to share their experience online – promote your hashtag, involve influencers or run a social promotion
To learn more about rhythm of fear, you can contact me at kelly@katapult.co.uk
Top image and video, Universal Orlando, HHN28. All other images courtesy the author.