It seems clear that COVID-19 is going to continue to be a problem for the attractions industry well into 2021 and possibly beyond. Could this lead to an increase in a new type of socially distant attractions?
The possibility of a viable vaccine by the end of the year is a great indicator of hope. However, it could take several more years to manufacture and distribute it throughout the world's population. Essentially, this means we will still have to take the proper steps to prevent the spread of COVID-19 for some time.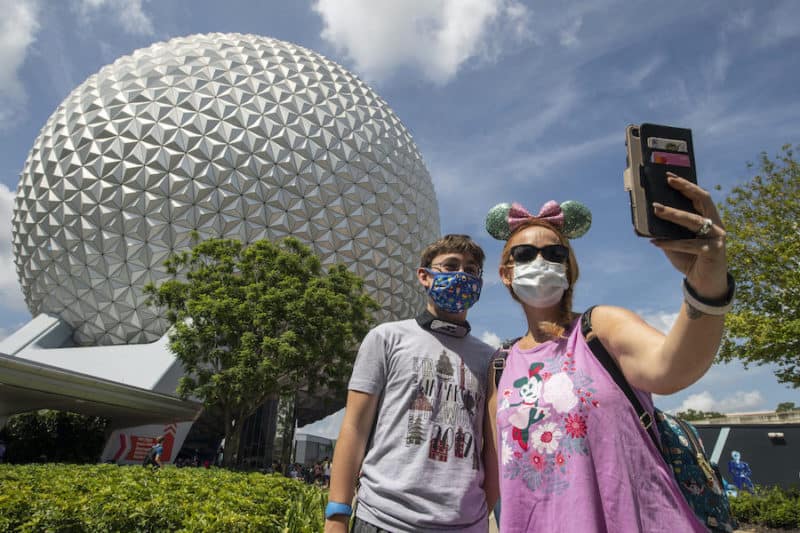 The attractions industry has done a great job of getting together to set new safety standards and protocols. These procedures have thus far been effective in providing a safe experience for guests and staff alike.
With all this in mind, I've been thinking more about what parks and attractions can do to try and plan ahead. What kind of new attractions and ideas will keep guests coming back for more? Even if the threat of COVID-19 is removed, I believe we will still see a desire to remain socially distant from strangers for several years.
Socially distant attractions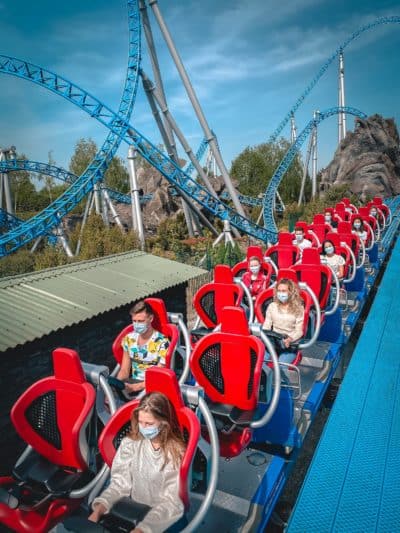 Roller coasters will always be the king of the amusement park realm. Even under COVID-19 restrictions, such as riders wearing face masks and using hand sanitizer before riding, as well as extra cleaning cycles throughout the day, they have remained the most popular experience for park-goers.
Different style train designs have allowed for various seating restrictions to happen. Some allow for operators to still seat groups of guests in every row, while others have prompted parks to leave an empty row between groups.
When it comes to coaster design, the "Wing" style comes with the benefit of having enough spacing between the rows. Plus operators can seat groups of riders on either side of the track as well, to allow for the trains to still be fully loaded while keeping different parties socially distant.
B&M's Wing Coaster design comes to mind immediately as possibly being a perfect attraction concept to consider. This provides the opportunity for big thrills with a high potential for environmental theming. In addition, it is also available for use with a traditional lift hill (as seen on Wild Eagle at Dollywood) or as a launched coaster (as seen on Thunderbird at Holiday World).
B&M isn't the only manufacturer to offer a Wing style design either. S&S-Sansei offers its 4th Dimension and 4D Free Spin coaster experiences and even Intamin has tried it a few times with rides like Furius Baco at PortAventura and its ZacSpin compact coasters. I would not be surprised if we see a rise in sales of these style rides over the next few years.
Getting creative
A variety of other socially distant attractions concepts out there could also be popular right now. For instance, the designs for many Flying Theater concepts call for a large and well-ventilated projection space. They also offer seating configurations with enough room to space riders groups out, both horizontally and vertically, to provide a safe experience.
In fact, just about any coaster or flat ride experience could still be a good addition, if riders can be spaced out in the fresh open air. The possibilities are endless.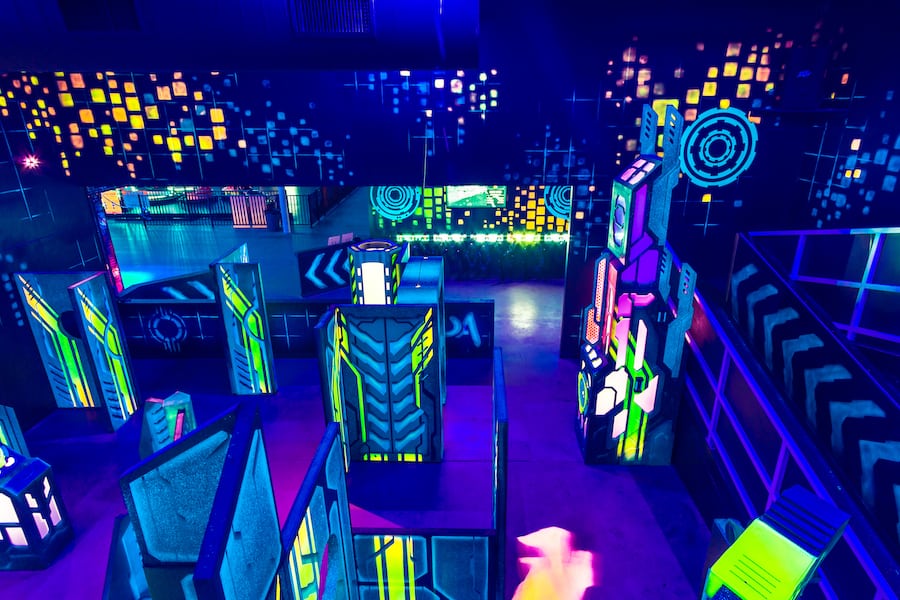 Rides shouldn't be the only focus, however, as now may be the time to get more creative with some alternative attraction experiences.
Laser Tag has always been a popular experience with me throughout the years, and really it is hard to think of a better attraction concept that allows for guests to be interactive with each other, while still remaining socially distant.
New takes on old favourites
If you try to envision a Laser Tag attraction you are probably going to picture a dark room with lots of gaudy industrial looking scenery splattered with bright glowing blacklight paint. But it doesn't have to be that way. Laser Tag has come a long way, offering many new kinds of experiences and gameplay ideas. Ones that can be played in the light as well as the dark.
For example, there are walkthrough haunt-style experience where guests get to shoot at zombies and other targets along the way. Or there are more modern style tactical combat simulations that bring the video-game style combat of Call of Duty or Rainbow Six to life.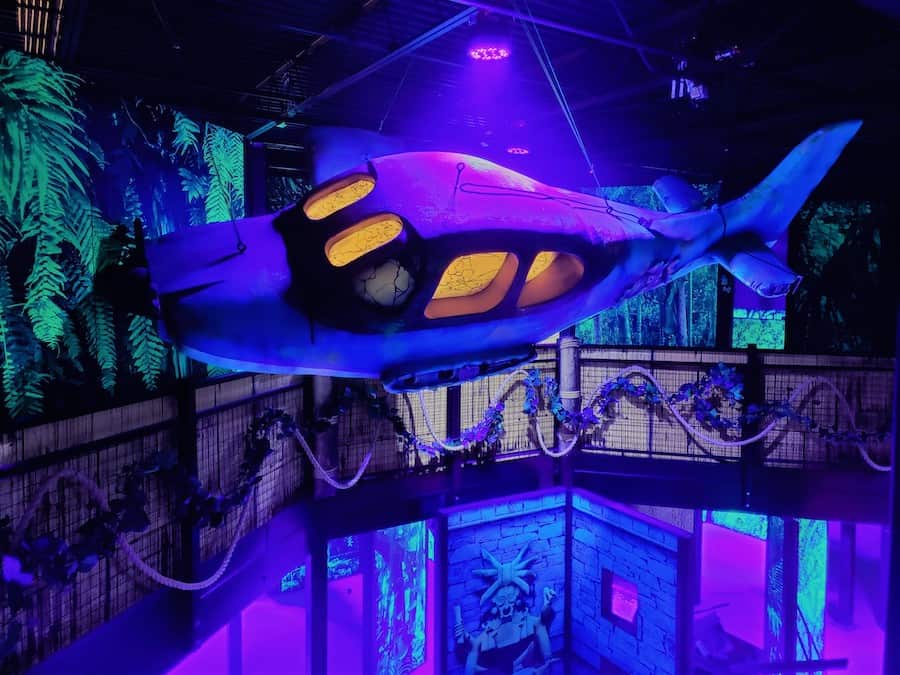 The latter, I've experienced myself, with weapon load-outs of Laser weapons designed to look like real-world military issue gear. Here, you are sent into a variety of combat mission scenarios. These range from hostage rescue and base raids to anti-terrorist sweeps and more, in locations that look more like functional office spaces, or industry building hallways and warehouse rooms.
Some even offer outdoor arenas, more like what you would expect from a Paintball game. So, clearly, Laser Tag has come a long way from the 1980s.
Interactive, socially distant attractions
Interactive gaming ideas don't have to be limited to combat, however. We've also seen a lot of development in interactive mobile gaming experiences over the past decade. These allow players to turn the real world into various gaming landscapes. There are many popular apps, from Pokemon Go and Jurassic World Alive to Harry Potter Wizards Unite.
With the ability to turn any landscape into a virtual gaming and AR space, through the use of mobile devices, there is no reason parks and attractions couldn't put this same concept to use for their own on-site interactive games. These could feature games, puzzles, virtual scavenger hunts and more, all while telling a great story.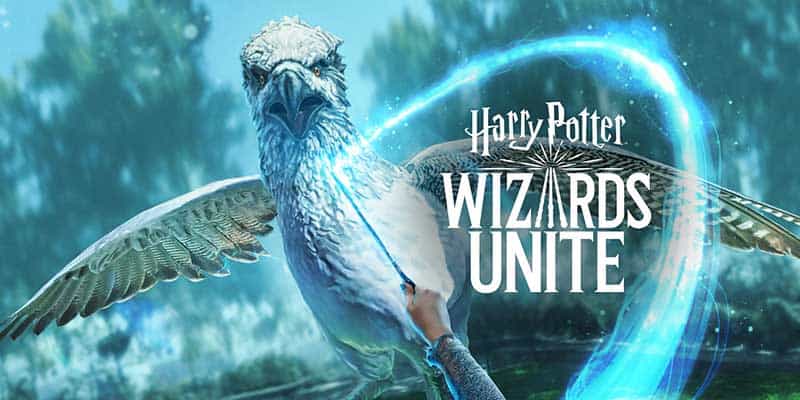 You could even mix the idea of using a mobile device with some physical gameplay devices. These could be purchased from the park to use on-site. Perhaps they would also connect with mobile devices through Bluetooth, for added interactivity.
There is potential for the ability to interact with some real-world applications as well. Universal's Harry Potter-themed wands come to mind immediately as a starting point, but linked with a mobile device. Or perhaps guests could buy a ghost trap and link it up to their phone with Ghostbusters HQ. The challenge being to help find and capture some roaming spirits around the park. The only limit is your imagination.
Virtual reality and more
Virtual reality-based attractions will also continue to be a popular experience, as they can provide good socially distant fun provided all equipment is cleaned between users. Guests enjoy a solitary experience or the have ability to venture off in small groups. Much like GPS based mobile experiences mentioned above, the sky is the limit here as far as what kind of worlds guests can experience and play in.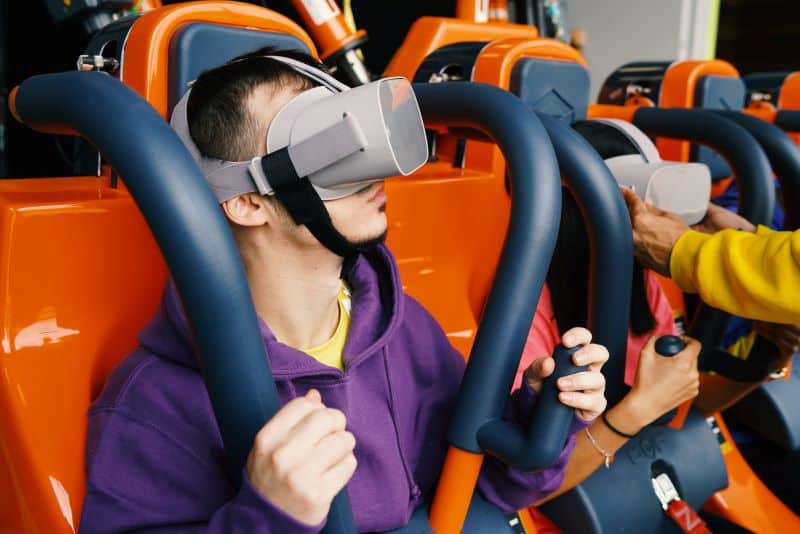 A variety of other concepts could also rise to higher popularity over the next few years. For instance, Mini Golf is always a popular mainstay attraction for family entertainment centres. Here, the ability to play through themed outdoor environments and only interact with your own group should continue to be a popular concept.
Walkthrough attractions, museums and aquariums can also be popular destinations. With these, attendance should be limited to avoid overcrowding. Operators also need to ensure that there is ample airflow and purification taking place.
Socially distant live entertainment
Shows that take place in crowded indoor theatres are still likely off the menu for the time being. However, there are socially-distant forms of entertainment and attractions that have a proven track record.
2021 may be the year to bring back the classic fireworks shows of old. Over the years many parks have slowly phased out fireworks entirely. Or, they have moved to a more low altitude style show. This is so operators can incorporate ground-based scenery, projection mapping and laser and other lighting effects.
Changes like that also had the side effect of limiting the visual range of the nighttime show. Therefore, they required guests to crowd en masse into a more compact space to see the spectacular. If space allows, putting on a more high altitude fireworks show with bigger shells can allow for the spectacle to be seen from anywhere within your park. They would be visible simply by gazing skyward.
There is no true replacement for valuable live performers. For obvious reasons, putting guests into a crowded theatre isn't a great idea right now. But operators may be able to look into ways to bring performers to the guests throughout the park instead. Why not transform open areas to serve as new and unique outdoor performance spaces?
Mobile stages
Parade float style mobile stages could also host mobile shows and performances. These would be able to travel throughout the park during the day. Performers could also move through the park space, stopping occasionally in different locations to put on brief performances. Then they would move on to prevent crowds from gathering.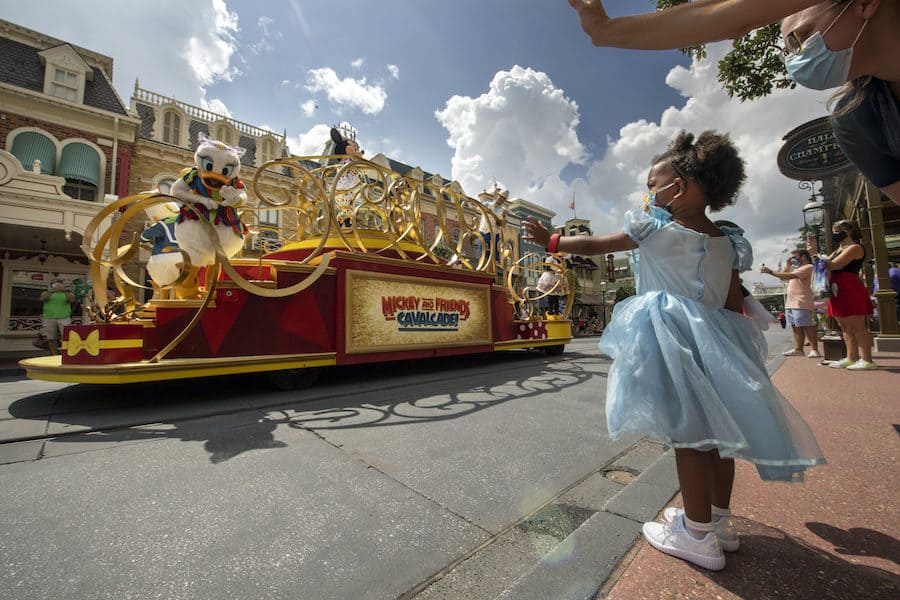 Disney has done this on occasion in the past. For instance, with ideas such as the Tiana's Showboat Jubilee at the Magic Kingdom and Disneyland. For this, the park re-purposed their paddlewheel boats from guest use to use as temporary floating stages on the river.
We don't know what 2021 will hold. But now is the time to get those creative juices flowing and begin to envision new ideas and socially distant attractions for the future.