New coasters, new resorts and the future of a new park put on the line over the past week.
By Lance Hart, Screamscape
1) Tayto Park planning new steel coaster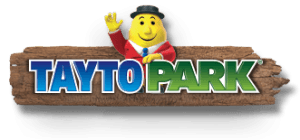 Tayto Park in Ireland announced that they are in the planning stages of building a large new steel roller coaster for the park to open in 2021. They report that the coaster is expected to cost €14 million, with a theoretical capacity of 1,200 riders per hour. It will stand about 105 feet tall; the same height as their existing Cú Chulainn wooden coaster, but with a longer layout.
2) Tokyo Disney Resort to build new Toy Story themed hotel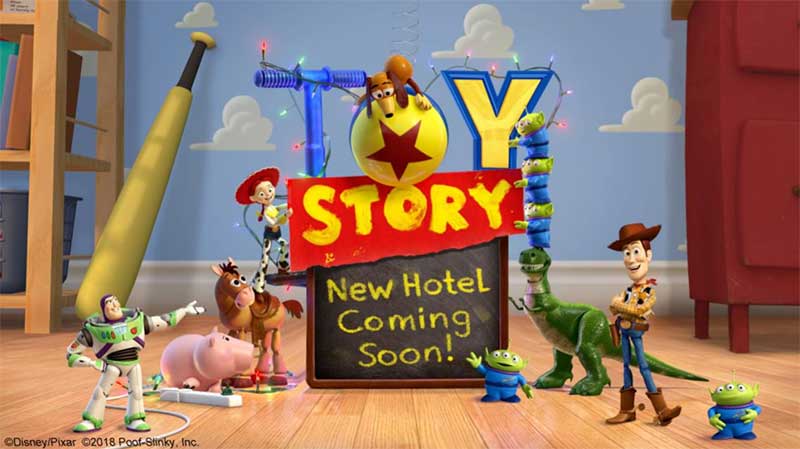 The Oriental Land Company has announced plans to open a new 600-room hotel at the Tokyo Disney Resort. The hotel will open by 2021 and feature a Toy Story theme. According to the description, the rooms will be themed as if they are part of Andy's bedroom with colorful furnishings. Meanwhile, much of the public hotel space will give the appearance of being made from toys.
3) The Cove Hotel coming to Walt Disney World in 2020
The name and details for the third hotel coming to the Swan/Dolphin hotel complex at Walt Disney World was announced this past week. It will be called "The Cove" and open in 2020. There will be a 14-story tower on the site of the resort's tennis courts; next to the Fantasia Gardens mini-golf course. The resort will feature 349 guest rooms, and 22,000 square-feet of meeting/event space; along with a rooftop area that can be rented out for weddings and other special events.
4) Haunted House Monster Party coming to Legoland Windsor in 2019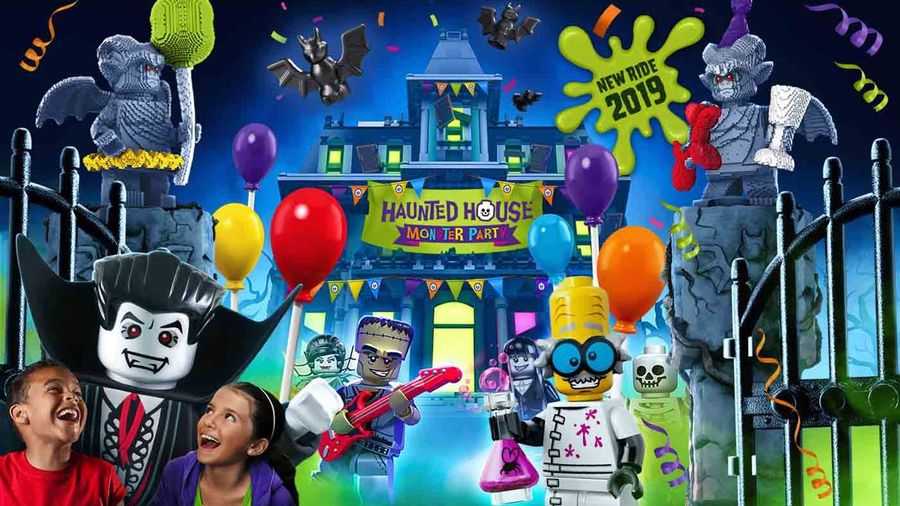 Legoland Windsor has confirmed that they will open the long-planned Haunted House Monster Party attraction in 2019. According to Legoland, you'll join in a housewarming party for "Lord Vampyre" who is just moving into the neighborhood. Inside, you will encounter talking gargoyles and statues as you make your way to the banquet hall. There, Lord Vampyre will reveal his "magical party trick" where the dining hall will come to life; flipping the room upside-down before your very eyes.
5) Genting Malaysia enters legal battle with 20th Century Fox and Disney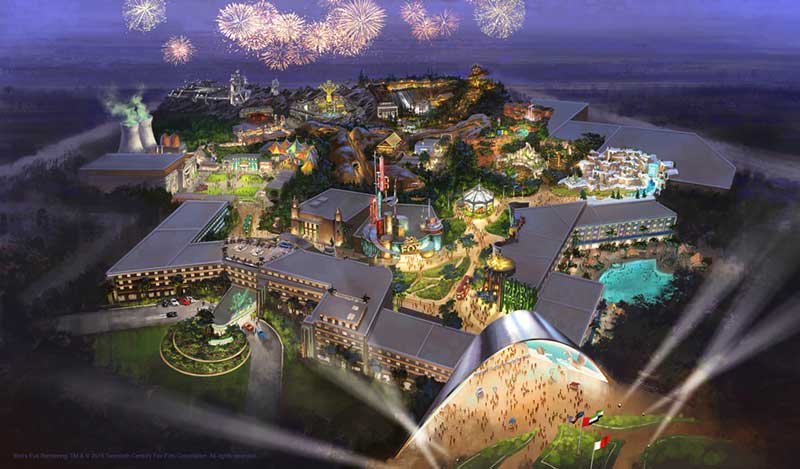 Over the past week, details about a huge blow-up between the owners of Resorts World Genting in Malaysia against 20th Century Fox and future owner The Walt Disney Company were revealed. According to the $1.75 billion lawsuit Genting has filed, they claimed that under Disney's influence and direction, Fox suddenly pulled out of the licensing agreement they had signed back in 2013 to allow the construction of the world's first "20th Century Fox World" theme park.
While the theme park has been slow going, suffering many delays to the projected opening, the project is in the final stages of construction and was expected to open in the first half of 2019. According to the lawsuit filing from Genting, they claimed Disney wanted Fox to get out of the deal any way possible; as they had zero interest in having the future Fox intellectual property they were purchasing to be associated with a casino resort.
With much of the theming already in place; featuring Fox properties like Ice Age, Aliens, Rio, Independence Day, Night at the Museum and many others; the sudden cancellation of the licensing deal has put their entire project into a nightmare scenario at this point, putting the entire project's future at risk.
6) Merlin done with plastic straws by the end of 2018
Merlin Entertainments has announced that they are following through with their plan to stop using plastic straws at all of their attractions around the world, and will cut them out completely by the end of 2018. This is also just one part of an overall global plan by the company to reduce or remove the use of plastic throughout their various business aspects wherever possible.
7) Amikoo cleared to begin construction
Good news for Mexico's proposed Amikoo theme park resort project came out this week. The final approval was given by the government, allowing them to proceed with construction as soon as they are ready. A state date was not given, however if they stick to the original timetable, the plan was to open a hotel and museum by the end of 2019 and to finish the rest of the park and attraction space between 2020 and 2021.
8) New Intamin mega coaster coming to Walibi Belgium in 2021
Intamin announced some new coaster projects at IAAPA, one of which was a new Mega Coaster going to Walibi Belgium for the park's 2021 season. The layout show was particularly impressive. Standing 164 feet tall, it will begin with a nice 80º first drop, hit 70mph and run riders through a nearly 4,000 foot long track full of airtime moments; along with some unique new and impressive track elements we haven't seen from them before.
9) New Intamin launch coaster coming to Parc Asterix in 2021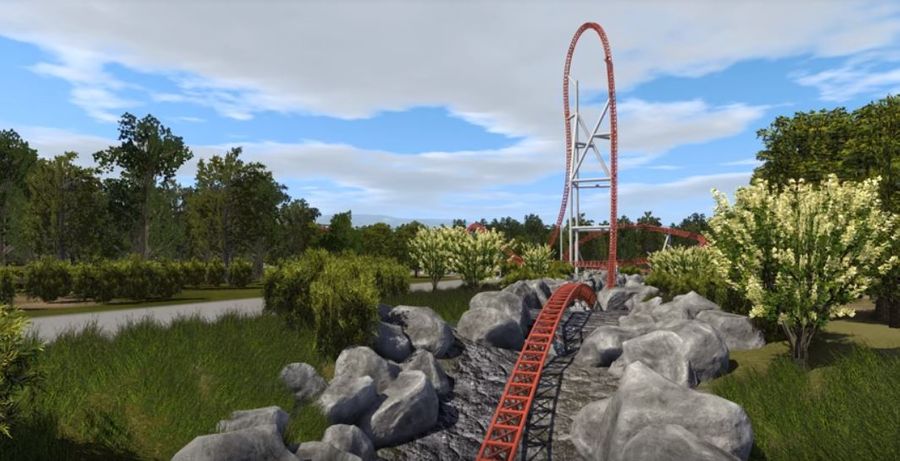 A new Intamin multi-launch LSM coaster was announced for Parc Asterix at IAAPA that is planned to open in 2021. In addition to the launch moments, it will also feature some new track elements as well as a high-speed track switch section that will take place in the middle of the layout; allowing for forward and backward launches to take place to build up speed to more forward over a large top hat element that will feature a beyond-vertical 101º drop down the other side.
10) Pigeon Forge attraction adding new zip coaster in 2019
ZipFlyer announced at IAAPA that they would be building a new 3,800 foot ZipCoaster in Pigeon Forge at the site of the Smokey Mountain Alpine Coaster that should open sometime in 2019. The plan is to essentially build the new ZipCoaster experience in the air directly over the existing Alpine Coaster layout. This should create some unique visual moments between the two attractions.