By Adam Sandy, Chief Business Development Officer, Ride Entertainment.
Age-wise, I am in the middle of what some consider the early generation of enthusiasts to be a significant part of the industry. Whether we were passionate about amusement park history, members of ACE, or active on message boards, a significant segment of the industry in the 35-45 age bracket is what I would refer to as the "first wave" of enthusiasts that got a foothold in a business they loved.
I am sure that every industry experiences generational shifts, but in the past 12 months I have noticed this across the parks and manufacturers.
Several different factors created this environment. In the United States and Europe there was corporate ownership consolidation. This began in the 1990's and opened the door for more non-family members to get above front line employee positions.
Our age group was also in high school and college as high speed internet became common place; we were on the threshold of a technical revolution. Websites like RCDB.com transitioned from a novelty to a resource.
Growing up with the the coaster wars
A lot of these occurrences converged with a massive influx of marketable capital injected into parks. This resulted in many new rides being built. This was especially so during the coaster wars of the late 1990's, which culminated in 2000. New rides like Son of Beast and Millennium Force garnered media attention. At that time one of the best ways a park would share its newest ride was by showcasing it on the Travel Channel or Discovery Channel.
Industry stalwarts like Tim O'Brien could be found on behind-the-scenes shows from 1995-2005. The biggest, baddest coasters were showcased and the general public was aware of the "coaster wars" that had taken hold between parks. Launches, floorless coasters, and tall rides were followed as closely by casual park-goers as park enthusiasts.
Then we grew up. People of my era not only got into the industry, we attained positions of power at companies around the world. I witnessed this during the 2017 IAAPA trade show. While there are plenty of experienced players still in the industry, it feels like there is more age equilibrium than I can remember. I wasn't ready to agree with Jay-Z that "we run this town," but meeting with parks and design groups I felt that there was a large age range of talent represented on the show floor.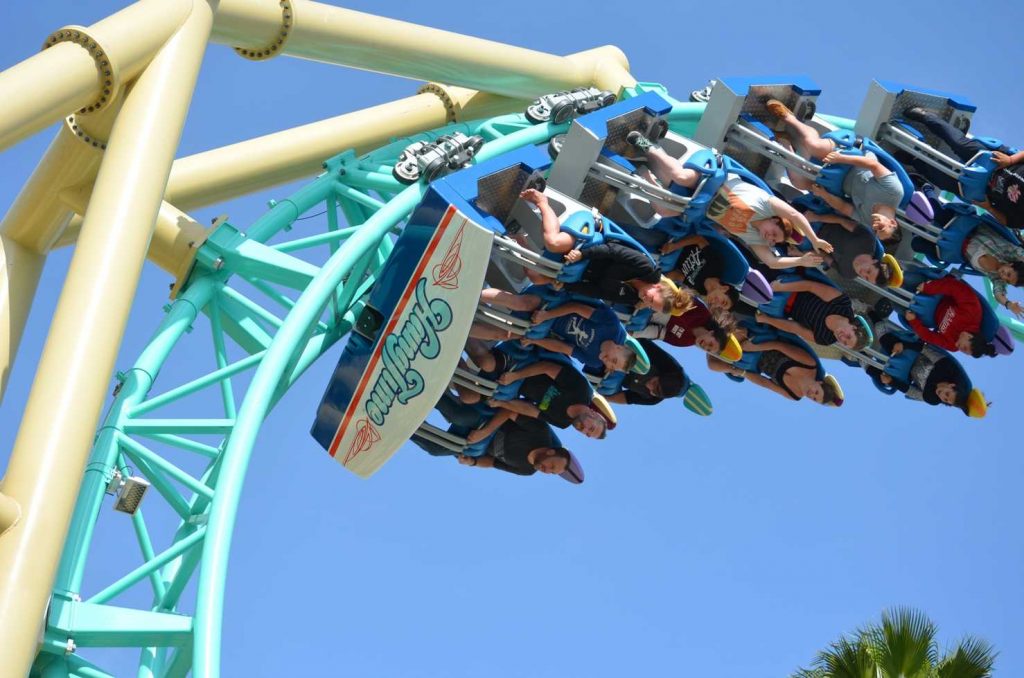 And from the first wave
For this post I interviewed several people from different areas of the industry: parks, designers and those on the manufacturing side. Some were old friends. Others are people I have met in my time in the industry. However, all represent a mix of this first wave that are becoming the new face of theme parks. They are:
Andreas Andersen: President CEO, Liseberg Group
Taylor Jeffs: President & Chief Creative Officer, Legacy | GGE
Dave Johnson: Director of Marketing, Six Flags America
Chris Kearsing: General Manager, Fantasy Island
Mark Rosenzweig: Managing Director, Skycoaster and Financial Partnerships, Ride Entertainment
Jakob Wahl: Vice President, IAAPA EMEA
Nerd is the word for theme park people
I feel that "enthusiast" was a dirty word in our industry when I started. Today, it is fairly accepted for those in the industry to be on Reddit, Instagram or other forms of social media sharing their experiences.
Chris Kearsing (below) agreed. "'Enthusiast' was definitely a dirty word when we were breaking into the business, and probably for a good reason. Today, I think theme park and coaster enthusiasts working in our industry has become a human interest story and much more acceptable. Coaster enthusiasts are super-fans and are typically our biggest promoters!," he said.
"Growing up, I can promise you it was definitely not 'cool' to be the kid who was into roller coasters and Disneyland, but that's all different now. Amazing strides have been made in owning and commandeering terms like 'geek', 'nerd' and 'enthusiast'. Enthusiasm is a strength. You could never wear those labels proudly in the 90's the way you can today," said Taylor Jeffs.
As nerd culture has grown, the world of Star Wars, comic books and video games have all been mainstreamed – they are not solely the realm of the obsessed. Themed experiences have also been popularized in a similar way for those who love amusement parks.
Knowledge is power
Jakob Wahl attributes it to knowledge becoming power. "I think the word enthusiast, even nerd, got a better reputation recently. Just look at The Big Bang Theory. Obviously it's something you laugh about, but it's something of respect. Because, its people who are dedicated to a subject…and who are passionate about what they do, and I think this is actually a compliment. I think people like to consider themselves being nerds, enthusiasts, or whatever you want to call it, because it shows their passion for something."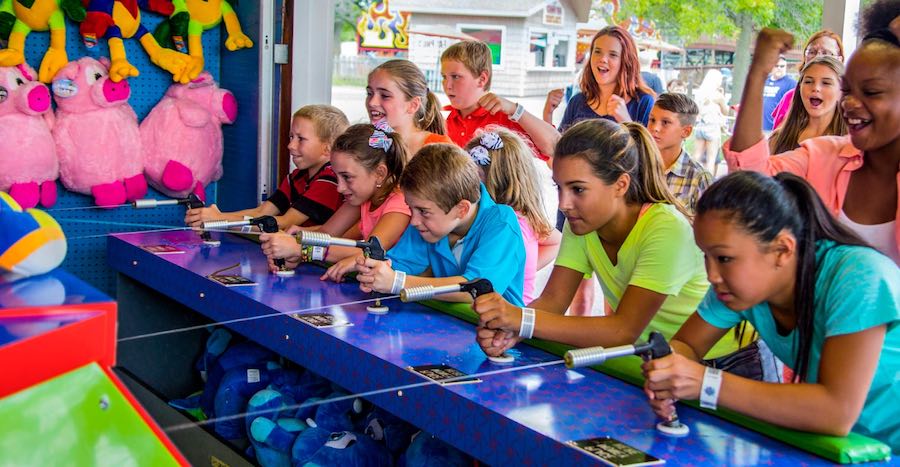 Mark Rosenzweig felt similar to Wahl, believing that a lot of different industries have embraced their enthusiasts. "Just as Social media has had an influence on how parks market themselves, it also has a major influence on how enthusiasts can share their experiences. It's also not just enthusiasts, but park executives and even owners that post park photos on their personal channels adding another level to this. It's really not much different than how foodies post photos of food and beverage from a new farm-to-table restaurant or brewpub."
Changing the face of the industry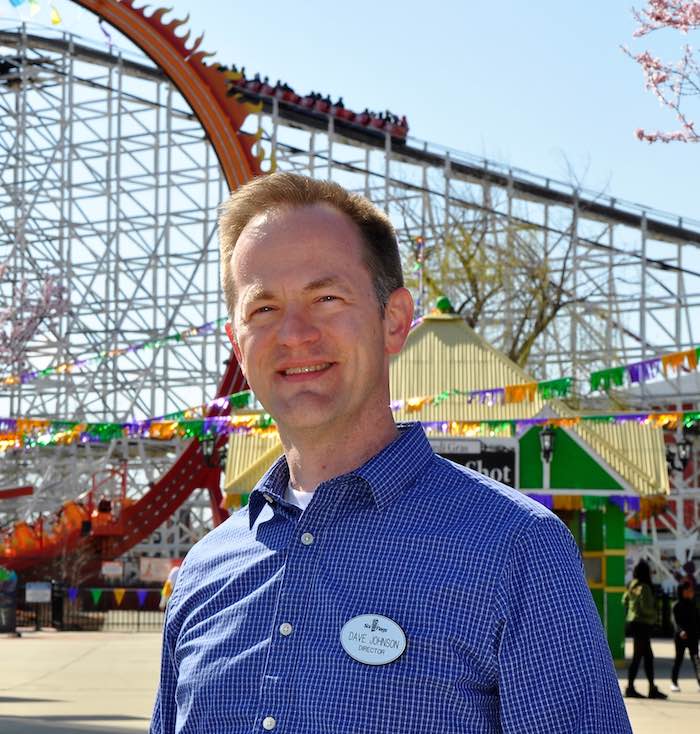 We are an industry where people often remained active in until they died; there are not many early retirements. Therefore, amusement park ownership has often been a collection of old, white men. And while they certainly put some great experiences together, many parks were also very homogenized workplaces. But, the world of amusement park ownership has shifted.
Different parks have guests from many different racial, social and economic classes and it is important that they are represented. Dave Johnson said, "I feel the more representative we are as an industry, the better we will be able to serve our guests."
While IAAPA works to be an international business, for a long time it was primarily focused on U.S. parks and their needs. In our country the diversification of park-goers was interesting to watch. Parks that were forced to desegregate in the 1960's lost their audience and closed. Many of those white park-goers gravitated toward the 1970's theme parks, which were built in the exurbs. The family-owned parks that survived and the new theme parks formed the new base of the American amusement park industry.
A trickle down effect from society in general
Rosenzweig felt that the industry is changing as people's views evolve. "I am thrilled that we are seeing more diversity in the industry from front line to executive level. I think the reason is really just a trickle-down effect from society in general as this (finally) becomes the norm even in our industry which as recently as the last decade still felt as though we were in the 1960's."
In addition to racial diversity, employees identifying as LGBT in leadership roles have expanded. Historically gay males were found in the entertainment division, which they often did not advance out of, and lesbians had few visible places in parks, that has changed for the better at a lot of properties.
While there are some exceptions, as evidenced by the lack of women and people of color in this article, our generation was still relatively homogenous. Looking ten years past our age bracket the diversity increases, at the IAAPA Expo one sees a lot more people from different racial backgrounds and women involved. There are a lot of different, passionate people in college programs across the U.S. and Europe, but getting differenet types of people in leadership positions needs to be a goal of the industry over the next five years.
An influx of diversity
Kearsing said, "I think the industry is pretty diverse today. I would still like to see more diversity in senior leadership roles. As the business world strives to be more inclusive we see more women, people of color and members of the LGBT community rise into leadership roles and the attractions industry is no exception."
I would still like to see more diversity in senior leadership roles
Jeffs noted that it is important if the attractions industry wants to be pushing boundaries, especially on the design side. "I think [diversity] is vital to the long-term survival of our medium. The original incarnations of Disney California Adventure and Hong Kong Disneyland were the embodiment of the 'old way' of doing things. Throw up some themed streets, drop in a few off the shelf rides, and there you have it. With the influx of the new generation, the work coming out today is so much more vibrant and interesting than anything before it.
"At Legacy, we're making a big effort to fold in the principals of Immersive Theater into all of our new attractions. This is a pretty radical idea. There's no way that would have flown 15 years ago without this influx of diversity on both the design and developer sides."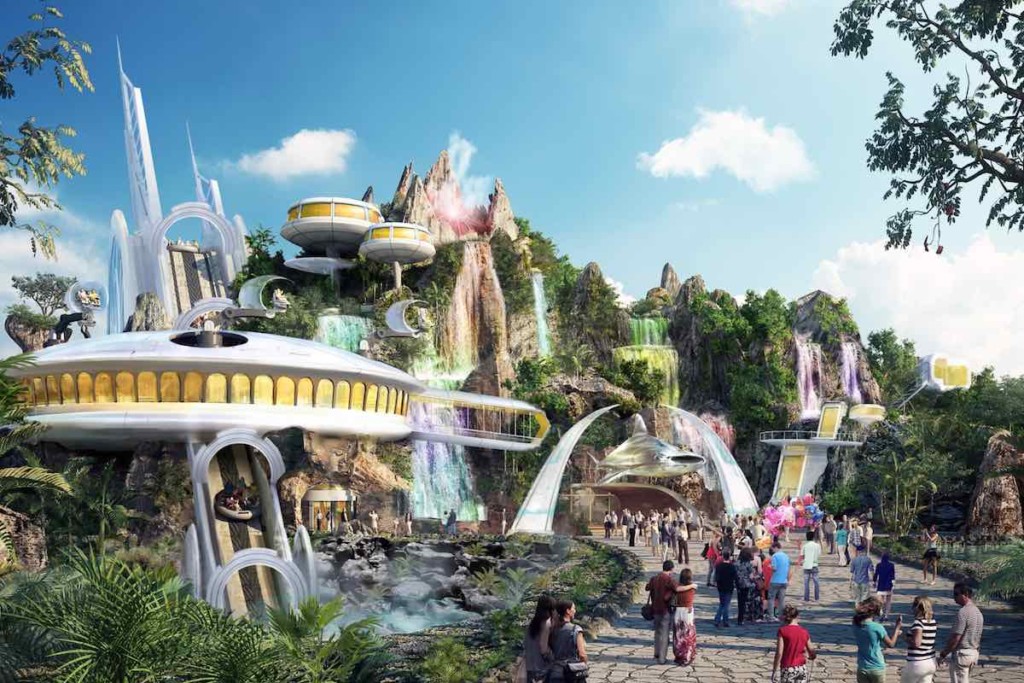 Technology and the World Wide Web
I remember when Holiday World uploaded an on-ride video of the Raven roller coaster to their website. I had never seen anything like it- a park advertising its roller coaster by showing the entire riding experience. Those in their thirties and forties today stood on the threshold and watched as technology grew to the point where it now plays a part in almost every facet of the day. We are the only generation to have significant footholds in pre-and post-internet worlds as young adults.
Most of the people in this article, including the author, could be found on in the internet in the late 1990's and early 2000's sharing their thoughts and experiences on parks. Web portals like the Usenet group rec.roller-coaster, the email group RollerCoasterTalk and the message boards for UltimateRollerCoaster.com were common places for people to get together and share opinions. In fact, I interacted in some way with everyone in this article in forums during that time.
In obvious parallel to the internet, the park experience has also undergone dramatic technical transformation. If you step back and look at the industry, especially through technology and guest expectation lenses, going to an amusement park is a different experience today. Often it is difficult to look at recent history with a discerning eye, but we are a different industry than the 1990's when LIM's were a groundbreaking new coaster concept. Waterparks have become equal to amusement parks, IP is important to a lot of park-goers and technology is everywhere.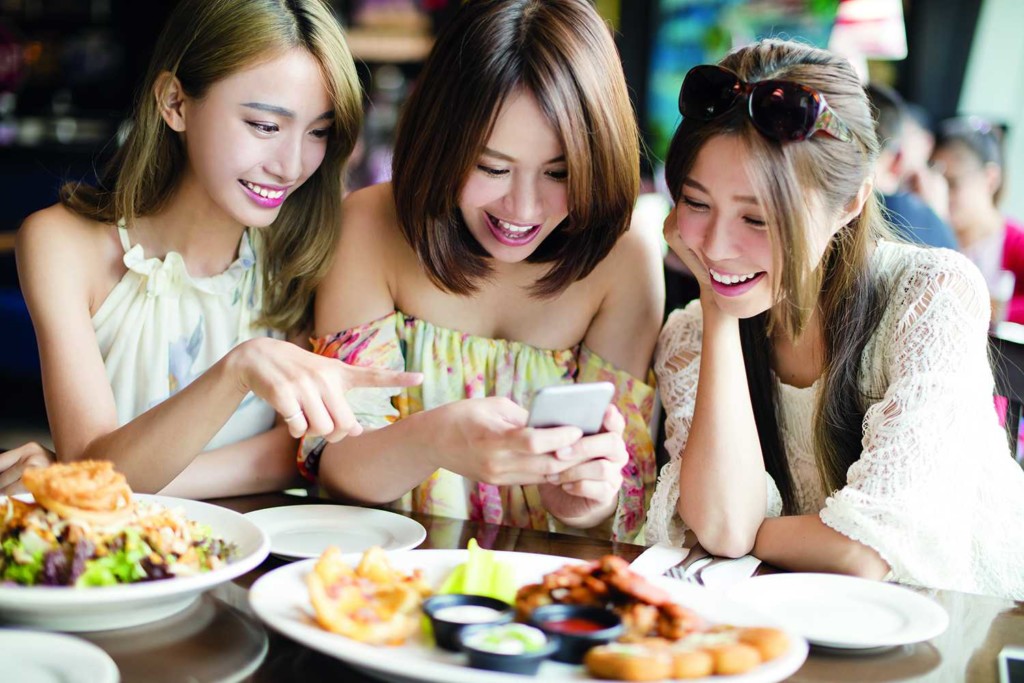 The mobile challenge
However, with technology comes challenges. One of the largest hurdles is that the phone, which can be a significant tool for ticket purchasing and in-app experiences, can also be a detractor from the day. Sure, it is nice to thumb through Instagram while waiting in line during the summer sun, but it also takes away from themed experiences where the entire point is to be immersed in a different world.
The balance between these two worlds is something amusement and theme parks continue to struggle with. There is no easy way for guests to enjoy access to everything on their phone while being sealed off in a themed world. It is a struggle that parks will continue to face as handheld technology grows in the next decade.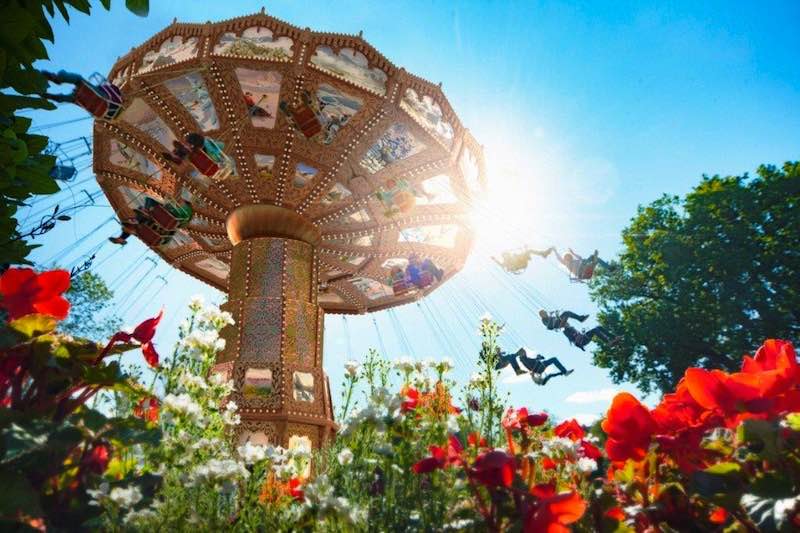 Dave Johnson said, "Media and technology have changed the guest experience at every stage. Today's guest sees advertising, plans their visit, and signs up for their experience almost entirely online. Season dining programs, skip-the-line services, and all sorts of other options put a lot of flexibility in the guest's hands while creating revenue opportunities for parks. These kinds of options weren't out there 25 years ago."
More than millennials
Culture and technology have continued to crash into one another, not only making our world smaller but in some ways hastening the evolution of up-and-coming generations. The generation after ours, often dubbed the Millennials, have taken some unnecessary drubbings from earlier generations, many of which had a lot more means and financial assistance at their disposal. But, this next generation has grown up in a landscape that has shifted faster than before.
Because of this, Andreas Andersen said that while we use labels, not everyone fits under every heading. "I, for example, don't like the term Millennials, as I don't believe they are one homogenous group. And trying to figure out the generations coming after us is a bit of a moving target. They are all shaped by a culture that is changing at an increasingly rapid pace."
Rosenzweig agreed, saying that it is time to get past the stereotypes. "Despite the generalizations that many make of millennials, I think this generation is just as hard-working as my generation. I think today they tend to be a bit more tech-savvy than 20 years ago. In an era of social media this is a necessity. Job availability [in our industry] is about the same as it was when I came out of college- aside from the Chief level positions, most positions are filled from within the industry by people who started at 16 as a kiddie ride operator for a summer job and hung with it."
The growth of theme park education
20 years ago the attractions industry was one which not many aspired to outside of its hardcore fans. Today that has changed. Engineering groups have popped up at universities as diverse as Purdue, Cornell, and the University of Florida. Colleges have even created theme park business and design curriculum. Just this year Cedar Point announced a partnership with Bowling Greene University to create classes based around resort management. As Jeffs noted, there are also classes for experiential design that didn't exist a decade ago.
Wahl says that many of those trying to get in the park world remind him a lot of the passionate people from 20 years ago. "I see many students coming to the industry and I see many, also nerds or enthusiasts, coming up to where I see a younger generation but with the same passion. I actually don't see much of a difference when I look at those people and considering what has changed. They might be more professional and better informed, because with today's times with the internet it just makes it easier to get a better understanding."
Johnson said that the younger enthusiasts getting into the industry are key to understanding our future. "The younger population tends to be early adopters [of digital trends], so staying up to speed on where their eyes and ears are focused helps us stay ahead of trends in media and technology. We can see today where many of our guests' attention will be in the near future," he shared.
Digital trends
Kearsing wholeheartedly agreed, saying that he has team members several years his junior that are spearheading his park's digital marketing initiatives. "Younger people have a better handle on how to use technology and social media to our advantage.
Be a nerd but don't be too nerdy
Doug Mandell is our director of marketing and a fellow coaster enthusiast. He understands things like social media algorithms and graphic design better than I do. He's at least a decade younger and would want me to ask you to follow us on Instagram @FantasyIslandNY," he said.
On the design side Jeffs said that the skills his younger team members have brought to the table have been astounding,
"The latest wave of young designers coming in are marvels at 3D modeling. This has really transformed the way we work. Physical models are still the best tool for designing parks and attractions. However, working in 3D allows for a much quicker translation from sketch to reality."
Being in the industry is unique because you use your knowledge but in a professional manner and that can be difficult for younger employees. "You know, it is a balance and I have actually three enthusiasts on my team at the IAAPA office. I always tell them, be a nerd but don't be too nerdy, I think that's a key point" said Wahl.
Study Your Passion
The interesting challenge now is that a small industry that was difficult to get into 25 years ago is still a place where it can be hard to find a job. For all of its growth there are only so many new positions. And a lot of passionate people are trying to get take those seats. Kearsing said that he hopes younger fans of the industry will use their enthusiasm the right way. They should understand that knowledge acquisition is part of the journey.
"There's a lot to learn on the management side of the business. A causal enthusiast wouldn't typically have exposure to this without being an insider. I am constantly learning. Use your enthusiasm to your advantage to make the best decisions possible while understanding that learning never stops."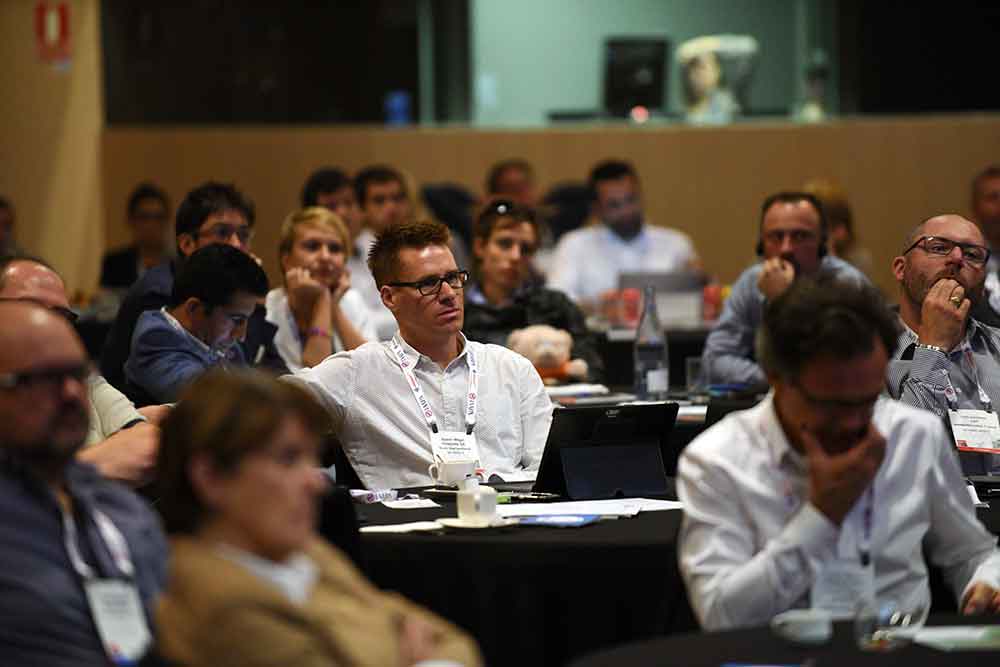 A bedrock of (non theme park) learning
Andersen felt that a bedrock of learning was critical for people wanting to be part of the industry. But he was also wistful of the days when he could just enjoy park-going at face value. "Get an education. Become an engineer. A chef. An auditor. Whatever. Enthusiasm will only take you so far, you need skills. And understand, that working with your hobby may lose you your hobby. There is nothing wrong with working in a completely different trade, and then continue enjoying parks as a guest. Sometimes I wish I had taken that route," he said.
Working with your hobby may lose you your hobby
Johnson agreed, feeling that an education and pairing an area of expertise was critical for those wanting to jump into the amusement park world.
"If you're still in school, focus on an area of study that interests you on its own merits. Then find the way to apply that interest to a position within the industry."
It is also important to see the world, because we bring it to park guests. Jeffs advises that the next generation, "Broaden your horizons and take in as much as possible. The worst theme park designers are those who only know about theme parks. Think about it. All the best themed attractions you know and love are probably influenced by other medium. Otherwise you stagnate and repeat yourself."
Love What You Do
The most interesting thing is that everyone I spoke to feels appreciative to be where they are. I will be honest, that is not always a sentiment I got from people in the industry. For all of the cool things we do it is a uniquely hard place to work. Operators work long hours through long seasons. Ride manufacturers are either fabricating or installing their attractions, only to do it all again 12 months later. And design groups are doing projects across the globe, from rural China to Dubai.
It will always beat selling refrigerators at Best Buy
Andersen said he loves amusement parks, but in some ways he has lost his hobby. "Having spent the last almost 20 years in the machine room of amusement parks, it is difficult to experience parks with the same non-biased enthusiasm, I felt as a kid or young adult. But now and then, I do revisit my early days of pure excitement. I call them my pinch-pinch moments. Those moments where I can't believe how lucky I am, to be working in the industry I do."
"Being a fan of the industry helps keep me invigorated about what I do even when working through tough situations. It will always beat selling refrigerators at Best Buy," said Rosenzweig.
Talking shop with Andreas
Kearsing said he tries to mix business with pleasure. Some vacations do not involve parks at all. Others involve spending time at new properties with industry colleagues.
"I spent ten days in Scandinavia on vacation a few years ago. Through industry connections I was able to visit Liseberg and Tivoli Gardens. Instead of attending parks as a member of the general public I usually meet up with members of the management team. Talking shop with Andreas Andersen while sipping coffee in his office overlooking Liseberg was as exciting as riding the coasters. It was definitely a highlight of my trip!"
I have to pinch myself – I'm the kid in the candy store
Wahl couldn't contain his happiness to be working in an industry he's passionate about. "I think it's wonderful. I sometimes have to pinch myself [because] I'm the kid in the candy store and it's wonderful to work in this industry and its wonderful people. It's a funny coincidence to work for something which is actually your passion. Which you like to do in your free time. My wife always says 'When do you stop working and when does it start to get fun for you?' It is wonderful because it's both."
My hope is that my generation of the industry can keep that excitement and optimism up as we continue to climb the ladder and deal with even more complex intersections of life and entertainment. I believe we are up to the challenge.