Theme parks and change go hand in hand. Theme park progress and development is inevitable. As an entertainment medium, they are always changing, ever evolving and in a constant state of growth. However, as space is finite, sometimes you have to destroy before you can create.
By Lance Hart, Screamscape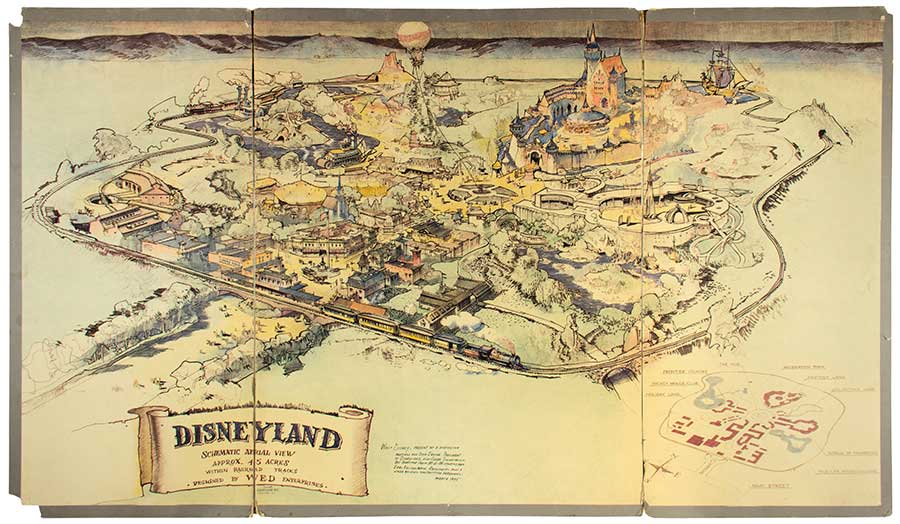 Walt Disney himself saw it clearly when he built Disneyland. He said that "Disneyland will never be completed. It will continue to grow as long as there is imagination left in the world."
That said, the Disney theme parks are often where guests (and even employees) can be the most protective about preserving old park attractions and features, especially those deemed to be projects that Walt Disney himself was involved with.
While I have never seen an official 'list' produced, it has been speculated that there are a number of items that are considered "hands off" when it comes to future development at the Disney parks.
Shutting down rumours
With all of the news we've shared this week, we "fur-got" to mention our friends over at the Country Bear Jamboree! Read the update just posted on the Disney Parks Blog: https://t.co/Pssyi9Qbp5 pic.twitter.com/hBU6oYlThl

— Disney Parks (@DisneyParks) June 28, 2019
I began thinking about this concept in the past few weeks. This came about in light of some off-beat internet rumours that gained a little too much traction. These rumours claimed that a pair of very old Disney attractions may be on the chopping block.
These are Country Bear Jamboree and The Enchanted Tiki Room. Surprisingly, Disney addressed these rumours rather quickly to state that they were simply not true. Both are original attractions located at Walt Disney World's Magic Kingdom, and will soon celebrate their 50th anniversary in 2021 together with the park.
Untouchable attractions
Yet, the idea of any theme park attraction turning 50 is mind-boggling today, as it happens so rarely. By comparison, we can take a brief look at Universal Studios Florida. This park opened in 1990 and will be turning 30 next year.
After 29 years, there is only one original park attraction still present: E.T. Adventure. While other versions of the E.T. attraction in Hollywood and Japan have been replaced, it is often said by park employees that this remaining E.T. ride is considered to be untouchable going forward, as a tribute to Director Steven Spielberg.
This brings me back to my starting point. Despite "change" being at the very nature of the amusement business, as parks age and grow in popularity, they seemingly must walk a very fine line between preservations and progress.
At a certain point in their development, segments of many parks begin to take on an almost 'museum' style appeal. This comes about as guests seem to want certain things to be preserved for future generations. Or at the very least, to show their own children and grandchildren what they enjoyed in their youth. This brings up a lot of difficult decisions:
What attractions to keep, and for how long?
At what point is it justified to remove a beloved attraction?
How to handle the inevitable guest backlash?
Destroying to create often provokes backlash for theme parks
Disney is no stranger to guest backlash. They have removed a number of beloved attractions over the years from their parks in the name of theme park progress.
Attractions such as Mr Toad's Wild Ride, 20,000 Leagues Under The Sea, Adventure Thru Inner Space, The Skyway, Horizons, Journey into Imagination and even The Great Movie Ride. These days, however, many other parks and attractions are also finding that they are starting to suffer from the same problems.
Universal Orlando has a reputation for being a park that typically isn't hesitant to replace older attractions. Yet, I believe they suffered far more backlash than they expected when it was announced that they would be retiring the park's Dragon Challenge (formerly: Duelling Dragons) attraction, which featured a pair of interwoven B&M inverted coasters.
The attraction was replaced with the fantastic new Hagrid's Magical Creatures Motorbike Adventure that opened just last month. However, a quick internet search reveals those who are still angry about the removal of the park's legendary Dragons.
Universal also drove fans into a tizzy twice before in the past decade. This was the removal of JAWS in Florida, and Back To The Future in both the Orlando and Hollywood parks.
Busch Gardens Williamsburg also comes to mind as the park got on the fans' bad side twice in the past decade for the removal of the Big Bad Wolf coaster as well as the popular dark ride, Curse of DarKastle.
Preservation vs. theme park progress
Many are keeping their eyes on Knott's Berry Farm in California after the park quietly closed their Mystery Lodge attraction. Officially, the park's website says the closure is for "refurbishment". However, persistent internet rumours are starting to say it could be gone for good. Again, this may be a case of preservation vs. theme park progress, as Knott's has been very good about preserving and upgrading many of their older attractions as of late.
This is evident with the Timber Mountain Log Ride (which will turn 50 on July 11, 2019), the Calico Mine Ride and even the former Bigfoot Rapids attraction, where it was upgraded this year and renamed as the Calico River Rapids. This change is an effort to better tie into Knott's Ghost Town area, which is also a remarkable example of preservation.
Despite how much guests love an attraction, sometimes it simply has to go. Occasionally, they are in the way of a future expansion project. However, sometimes, certain attractions have lived far past their expected lifespan and need to come down before they fall. At that point, what can theme parks do?
Theme parks following the footsteps of museums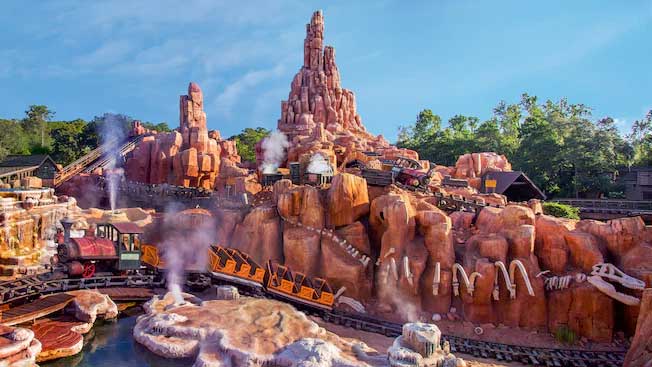 Sometimes a park can opt to rebuild an old attraction with modern materials and design with the goal of preserving it for the future. We've seen Disney take this approach with a few attractions. These include the complete rebuild of Space Mountain in California and lengthy restoration projects on their Big Thunder Mountain coasters across the world.
In other cases, parks can rebuild a well-loved attraction and move it to a new location.
The question remains, however… when it comes to theme park progress, at what point do attractions really begin to take on the preservation aspects of a museum and ignore the built-in drive for change and evolution?
A final thought: given today's technology, would it be practical to indulge this desire for theme park preservation with the creation of a theme park museum experience where guests could experience re-creations of certain attractions through VR or other simulated means?