Leading water ride designer and manufacturer, Interlink LG Ltd., has announced a raft of new ride projects in Southeast Asia and the Middle East, including the world's first Immersive SuperFlume.
Developed in partnership with dynamic media attractions specialist, Simworx, the Immersive SuperFlume is set to be a star attraction at a shopping mall in Indonesia.
The brand new dinosaur-themed ride will feature a motion base and immersive screens, adding a new layer of excitement to a SuperFlume16-seat boat ride.
Riders sail through a dinosaur-themed area before entering an Immersive Tunnel. Huge, immersive screens will show dinosaur action enhanced by the boats' movements. Other features include a 12 metre vertical lift and chute/splash, as well as a host of other special effects.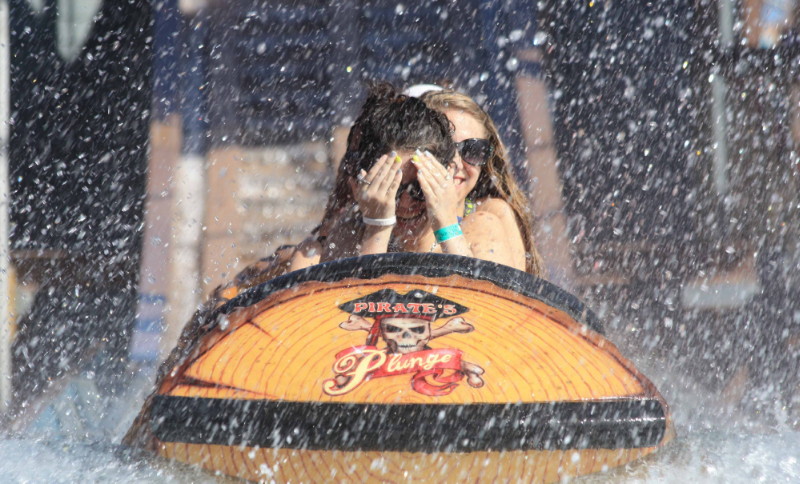 Immersive SuperFlume and Rapid River destined for Indonesian shopping malls
Also destined for an Indonesian shopping mall is Interlink's Rapid River ride (main image). Both projects reflect the region's eagerness for increasingly ambitious retailtainment.
Elsewhere in Southeast Asia, Interlink is poised to build the first of its newly re-designed Panoramic Sky Towers. The Tower will be 110 metres high with a 60-seat rotating passenger cabin. It will also feature a Skywalk and unique IP Signology.
In the Middle East, the company is busy installing a Spin Boat ride.
According to Interlink, its used ride division is also reporting brisk business. Recent purchases include 5 family rides from Europe which will be moving to a new home in the Indian Ocean region.
Founded 35 years ago, Interlink has offices in France and the UK, handling all design and manufacturing work in-house. The company offers a wide range of water rides such as log flumes, SuperFlumes, mini flumes, rapid river, water battle (interactive), spin boat, big chute and enchanted river. Aside from water rides, Interlink also offers 'dry' rides including everything from scenic trains to adrenaline-pumping roller coasters.