Polin Waterparks, a leader and innovator in waterpark technology, invites guests to visit its booth at IAAPA Expo Europe 2019 in Paris, where the company is a platinum sponsor of the event.
Polin is excited to be present at IAAPA Expo Europe 2019, which takes place this week in France from 17th to 19th September at the Paris Expo Porte de Versailles. The company looks forward to welcoming guests to their booth and are proud to announce that they are one of the event's platinum sponsor this year.
IAAPA Expo Europe 2019 is set to be the largest show yet in its history with more than 15,000 industry professionals from over 100 countries expected to attend. The 17,500+ square-metre show floor will also host more than 600 exhibitors from around the world.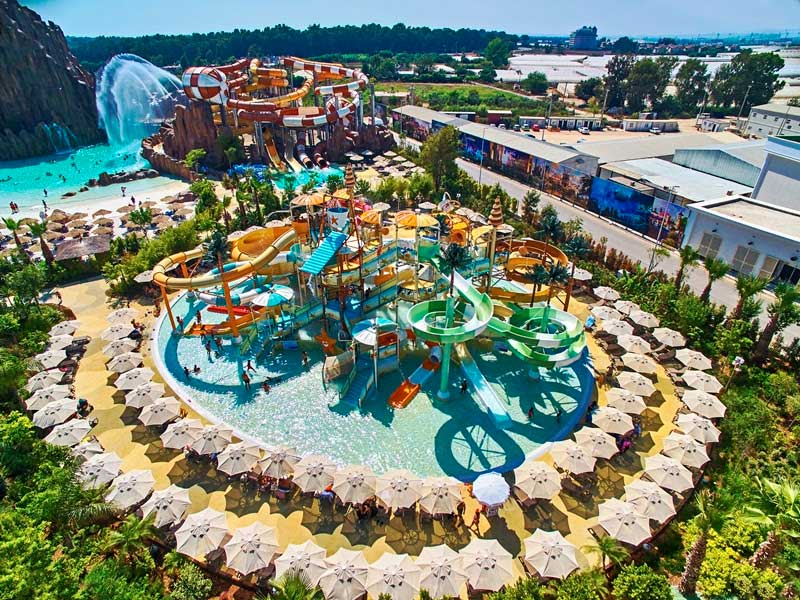 The company will be at booth #3424 during the expo and has invited attendees to come and meet the team, to speak with them and to find out more about its latest projects. To arrange a meeting at expo, please email info@polin.com.tr. Attendees may also register for guest passes here.
How do attractions & experiences contribute to happiness?
Polin is also pleased to announce that Sohret Pakis, their Director of Marketing and Communications, is a speaker for the expo's conference programme.
'A Neuro-Scientific Approach to Happiness at Attractions' will look at how amusement, leisure and recreational attractions can contribute to the happiness of individuals and cities. In this session on Tuesday, September 17 at 12:00pm, Sohret will take a neuro-scientific approach and explore human beings and aim to help attendees understand the roles that entertainment and recreational facilities play in the happiness of their guests.
The company will also be exhibiting at the World Waterpark Association (WWA) Show next month, as well as IAAPA Expo in November in Orlando. Polin has also recently announced its latest partnership with MCC Group in Kunming and the Angkor Water Park development in Cambodia. The company is also a silver sponsor for blooloopLIVE UK, taking place on 5th December 2019.