Kalahari is making a name for itself for breaking records – especially its own.  Every time the company builds a new resort, it makes it bigger than the last.  Up until March 2017, the company's resort in Sandusky, Ohio was the largest indoor water park at 173,000 square feet.  Now that title belongs to Kalahari Resorts Poconos which boasts 220,000 square feet of wonder-water.
"It's so wonderful to create America's largest indoor water park," says Todd Nelson, owner of Kalahari.  "And it's actually the third time we've done that!"
ProSlide is a vital part of the Kalahari expansion plans.  Poconos "Phase II" at the Pennsylvania resort, includes eight new ProSlide rides.  These include massive rides such as the Sahara Sidewinder, a ProSlide SkyBOX/SuperLOOP, an indoor looping waterslide; the Screaming Hyena, a ProSlide FreeFALL with an amazing splashdown; and the Cheetah Race, a ProSlide OctopusRACER.  A wave pool, lazy river and a children's zone are also included.
Kalahari Resorts Wisconsin Dells recently debuted their new ride, The Smoke that Thunders.  The name comes from the local name for Victoria Falls in southern Africa.  So, no surprise that it's a thrilling raft ride.  The ProSlide BehemothBOWL 40/TornadoWAVE 60 hybrid ride starts as a serpentine course, then quickly leads to a huge funnel.  Guests hang in weightless zero gravity longer than any other wall on the market.
Finally, Kalahari premiered five new ProSlide rides at Kalahari Resorts Sandusky. The new rides include a massive ProSlide FlyingSAUCER 30.  Moving at lightning speed, tubes are banked high up on the wall, held by centrifugal force.  The steep angle of the saucers creates a 'drop-and-dive' sensation as riders race along its edge.
"We've had a good partnership for a lotta, lotta years," says Nelson about the company's continuing relationship with ProSlide. "They're exclusive in our Pennsylvania project, so every single ride out there is a ProSlide product. We're very pleased with them."
Nelson says that ProSlide also makes great business sense for Kalahari.  "ProSlide's impacted my bottom line a lot," he says. "You know, the indoor water park is the reason people come…and for us to have the latest, greatest, and the best things out there is crucial."
He is also impressed with ProSlide's extreme professionalism. "Another thing I just love that ProSlide does is that when you get a date from ProSlide, you're opening up. No matter what they have to do, we will open up."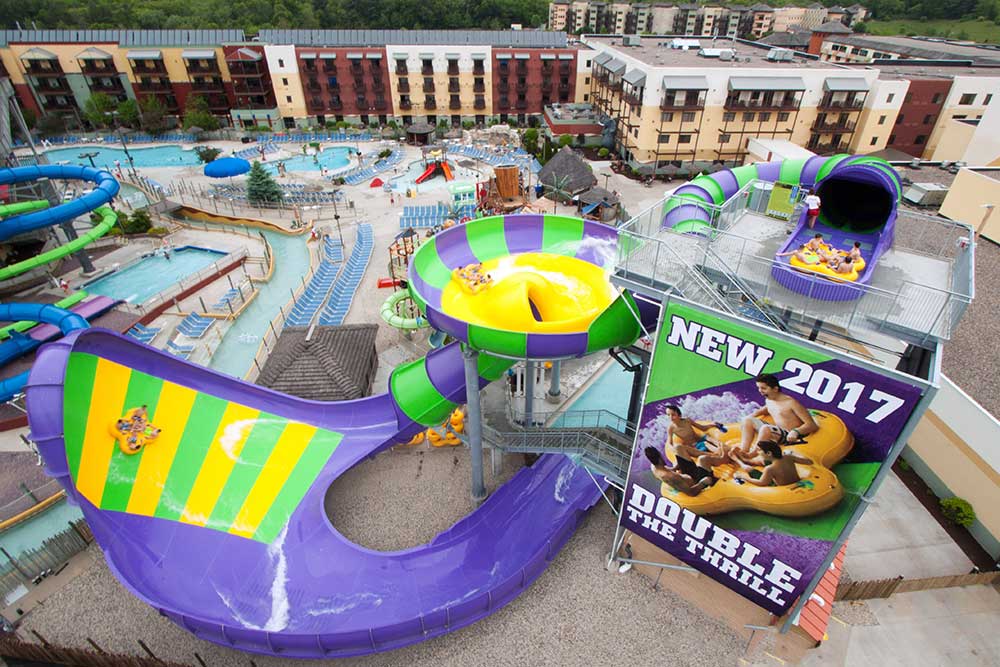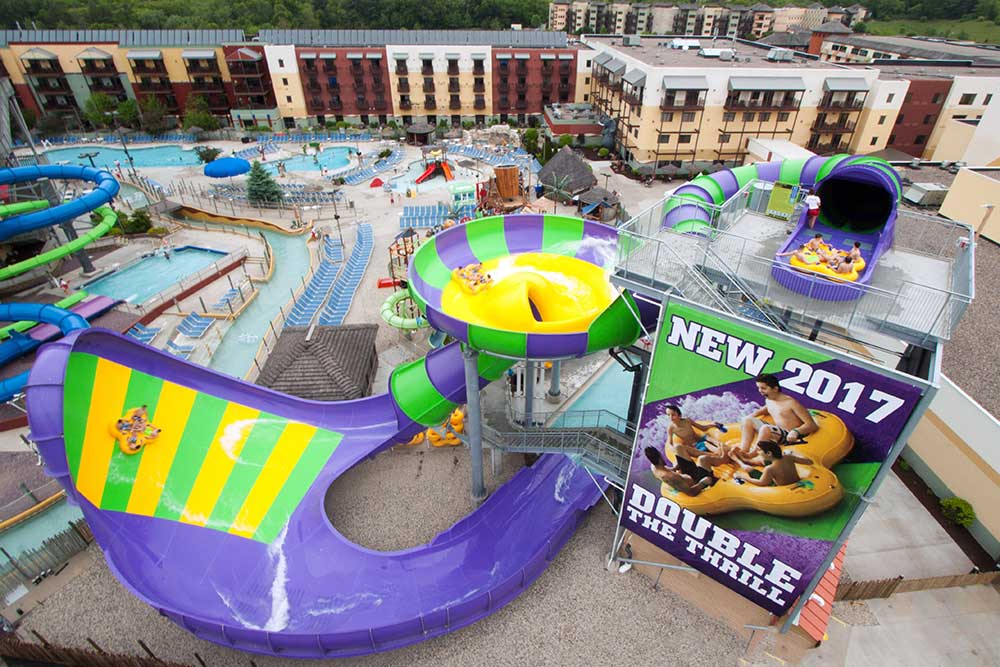 Kalahari Resorts & Conventions are full service vacation destinations that share the magic of Africa.
At present there are three resorts in the USA located at Wisconsin Dells, Wisconsin; Sandusky, Ohio; and Pocono Mountains, Pennsylvania.  It will open its fourth, Round Rock Texas, in 2020.
http://www.proslide.com/customer-success/kalahari-resorts-success-story/?utm_medium=email&utm_source=sharpspring&sslid=MzUyMzI1MjezNDYEAA&sseid=MzS1MDWxNDewNAQA&jobid=6a923068-1491-482f-8eb5-c52db57b7c0b