The SlideWheel, the rotating waterslide from wiegand.maezler, has picked up a total of four international industry awards.
"We went to the IAAPA trade show in Orlando hoping to win at least one big award," says wiegand.maezler's Rainer Maezler. "In the end we were lucky enough to be presented with three of the most important prizes on offer."
The German manufacturer arrived in Orlando this November after picking up a Leading Edge Award for the SlideWheel a month earlier at the WWA Show in Las Vegas. The honour from the World Waterpark Association recognises suppliers who have developed new concepts, products or services to the benefit of WWA members, their customers and the water attractions industry. The first SlideWheel installation at Chimelong Water Park in China (as pictured) certainly fits that bill.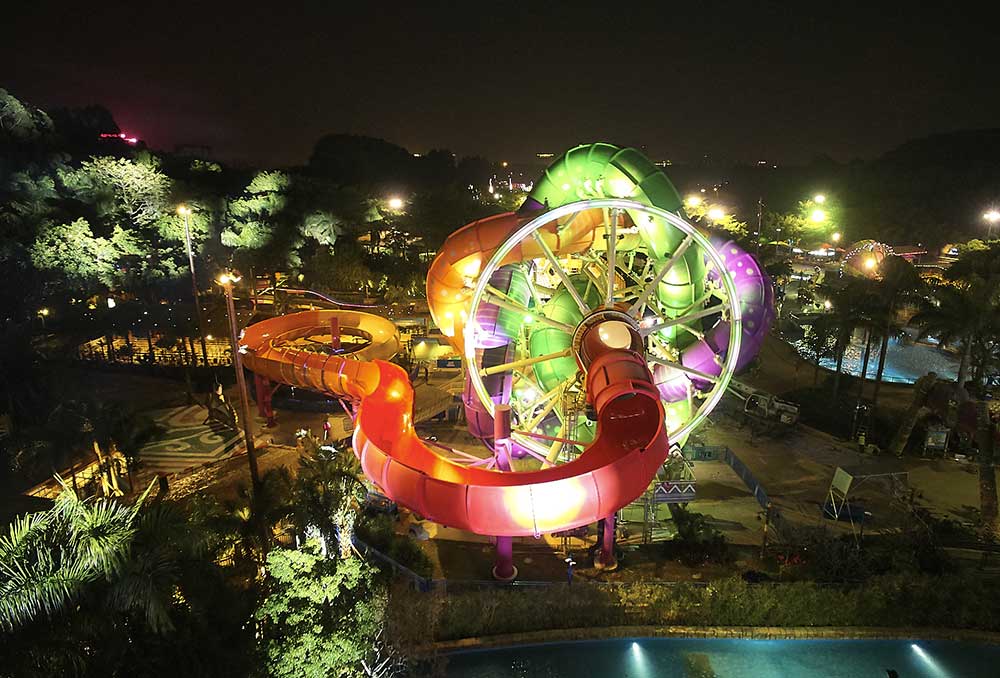 Three awards in one day!
On the first day of IAAPA Attractions Expo (November 13), the SlideWheel was announced as Brass Ring Award winner for Major Ride Attraction.
"The team was ecstatic and full of pride and joy," says Maezler. "When we found out that we would also get the IAAPA Impact Award, we were caught completely unaware. This award is only given to one company every year. Namely the company whose product that has or will have the greatest impact on the industry."
The same day, the SlideWheel was also revealed as the winner of a Thea Award from the TEA.
"To be receive all four of these awards makes us very proud," says Maezler. "We are proud and honoured that our teamwork, innovation, entrepreneurial courage and perseverance have been recognised in this way."
More SlideWheels on the way
A second SlideWheel will open by the end of 2019 at a waterpark being developed by the Lehua Group in Jinzhong, China. A further two projects are currently under negotiation.