It has over 330 locations in 20 countries worldwide, both owned and through franchise partners. Founded in 2011, it enjoys over 40 million visitors a year.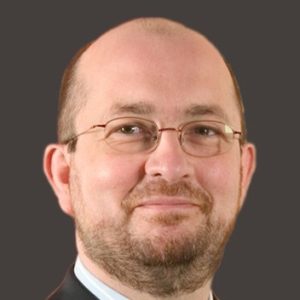 Its CEO, Fernando Eiroa, was CEO of Parques Reunidos until 2018. Before this, he served for nine years as President and CEO of California-based Palace Entertainment, the largest US-based subsidiary of Parques Reunidos. He took over from CircusTrix founder Case Lawrence last year.
Lawrence remains actively involved in the company as a significant shareholder and advisor. He also chairs the Board's Real Estate and Innovation Committees.
Eiroa spoke to Blooloop about his career in the leisure sector, and about CircusTrix. He describes the business as a "game-changer."
In light of the coronavirus pandemic, CircusTrix has released the following statement:
"The health and well-being of our guests and team members remains our top priority. Out of an abundance of caution, we have made the difficult decision to temporarily close our parks until further notice. We are closely following guidance from the CDC, state and local governmental health authorities, and city officials to plan for and monitor the developing situation.
"We value our loyal guests and will be as accommodating as possible, including rescheduling any existing party bookings or events. Please take care of yourselves and each other. We look forward to hosting you again soon."
A strong background in the entertainment industry
Eiroa started in the entertainment industry in 2004, when he joined Parques Reunidos in Madrid.
"The company, a Spanish-based organization at that time, was acquired by private equity firm Advent International," he says. "They planned to expand the business to other markets, and other countries in Europe."
"When I joined the company, I worked for the European division for about three years. In that time, we expanded the business to other countries in Europe. This included Italy, France, and Norway. We also improved the operations, the margins and the portfolio of parks we had and those we acquired in Europe, in a significant way.
"In 2007, the company was sold to Candover Partners, a British private equity company. We continued growing the business to other countries in Europe."
Moving to the US
An opportunity to expand into the US came up, as Parques Reunidos acquired Californian Palace Entertainment.
"The private equity company asked me to move to the US as CEO of Palace Entertainment. This was at the end of 2007, so I arrived in time for the financial crisis in the US in 2008- 09. In spite of that, it was a very successful move. Once again we significantly improved the EBITDA margin and acquired many other parks."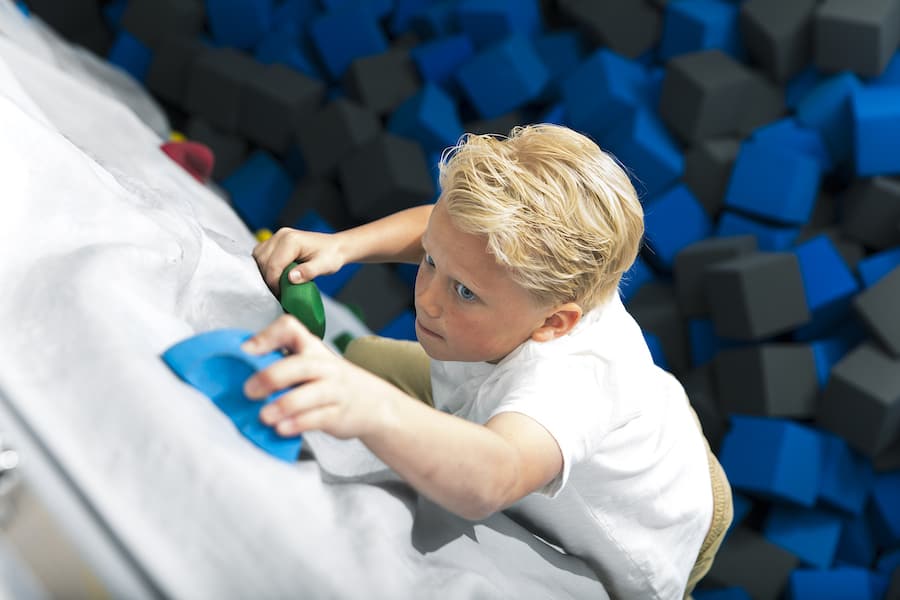 "We bought the Kennywood group; we bought a park in Hawaii, and we expanded the business in the US to the point that within a few years, the US became the most important market for the Parques Reunidos group, representing about 45 to 50% of their business worldwide."
Eiroa was in the US for nine years.
"In 2016, the private equity company asked me to move back to Spain to lead the IPO [initial public offering] of Parques Reunidos. I was appointed as CEO of Parques Reunidos' worldwide group, and we did the IPO on the Madrid stock exchange. We continued expanding the business to other markets, including Australia."
Joining CircusTrix
Before taking up his role in Spain, Eiroa had made it clear that, after nine years in the US and with family, including his daughters, there, his intention would be to move back. "After three years as CEO of Parques, I decided to leave," he says.
This was when he joined the CircusTrix project.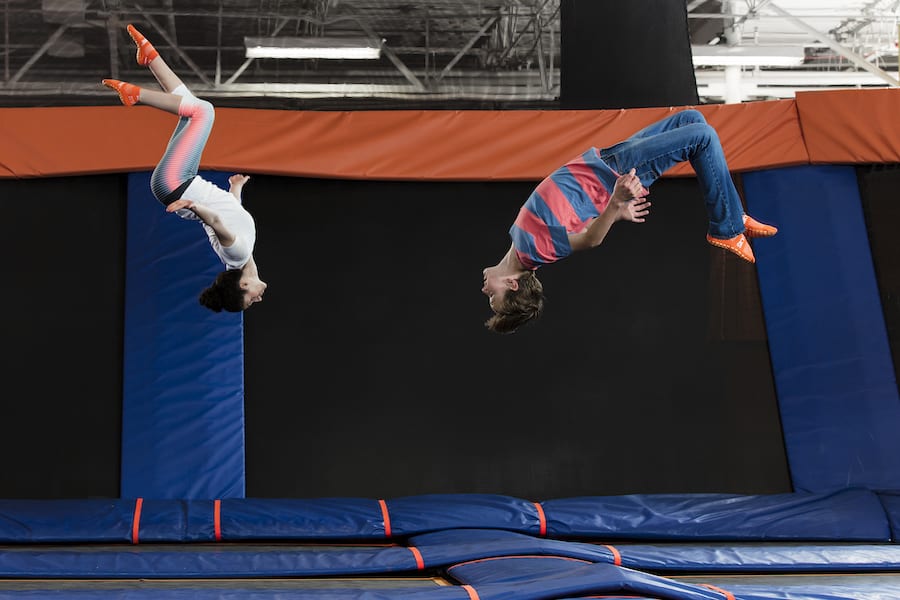 "CircusTrix is a very different business. It's the exciting recreational concept of the future. It's the experience economy: we don't sell service, we sell experiences. Each day is a different day at one of our parks. It depends on you: on what you want to do, how you want to challenge yourself.
"It's a healthy, active entertainment option. What I particularly like about it is seeing families having fun together, and exercising at the same time."
The origins of CircusTrix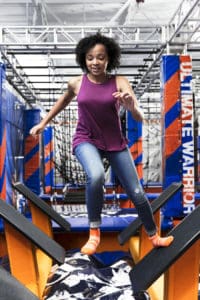 CircusTrix was started by Case Lawrence, a former attorney and real estate developer from Fresno, California.
Eiroa says: "He told me when I was talking with him one day that he had been to a trampoline park with his sons. He thought, 'Wow: this is a great idea. I think I can do it, and I can do it better.' So he started designing and building these active entertainment centres."
The first CircusTrix park, SkyWalk, opened near Fresno in 2011. The second, Defy Gravity, opened in Durham, North Carolina in mid-2012.
Over the next two years, CircusTrix acquired, renovated and expanded other existing parks. It increased its number of locations to over 20 in 2014.
Expanding worldwide
The brand also expanded internationally, opening parks in Europe and Asia under the Ryze brand name. Growth continued exponentially over the subsequent years, as American Ninja Warrior-inspired obstacle courses were added to the offering. The company signed an endorsement deal with Kevin Bull, an American Ninja Warrior competitor.
In January 2017, CircusTrix closed a round of private equity funding with Palladium Equity Partners upwards of $200 million. In March of that year, the company acquired trampoline park operator Rockin' Jump Holdings in a deal backed by Palladium Equity Partners.
Then, in February 2018, it acquired the Sky Zone chain of indoor trampoline parks and family entertainment centres. This made it the biggest trampoline park operator in the world.
In August 2018 CircusTrix celebrated the opening of their 300th park. It ranked in the top 2,000 fastest-growing private companies on the Inc. 5000 list two years in a row.
The CircusTrix business model
"Today, the CircusTrix Group is by far the largest active entertainment centre franchiser and operator in the world," says Eiroa. The major brands in the portfolio are Skyzone, Defy and Rockin´ Jump, plus RYZE and  SuperFly.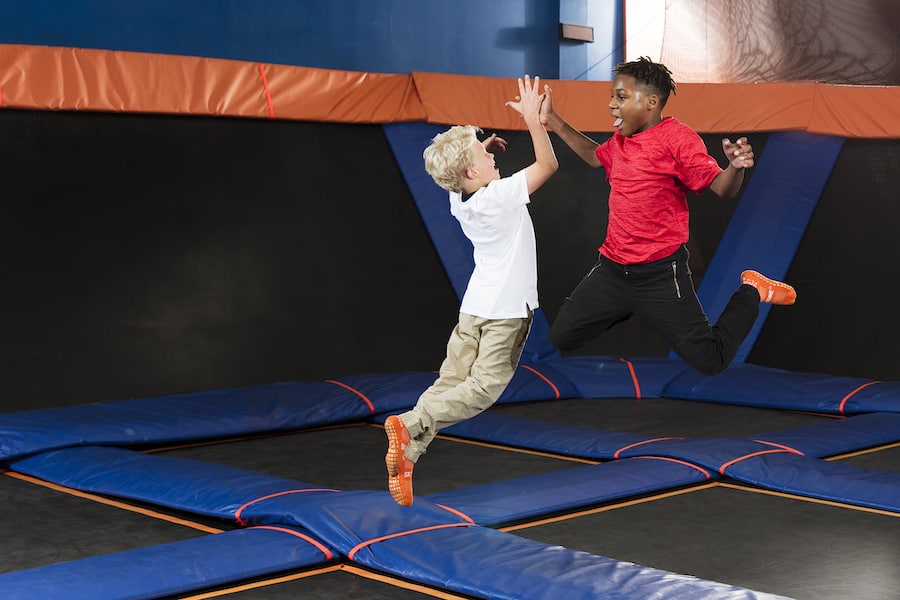 "Interestingly, there are two business models. We have around 230 operations that are through franchise partners. Then we own and operate close to a hundred locations. So this not only a franchise model; every year we open about 10 to 15 new locations that we own and operate."
A success story
Identifying the factors behind the brand's success, Eiroa says:
"We have been very innovative in the industry. We are leaders in terms of designing new attractions and in bringing new experiences to the parks. Not just trampolines, but Ninja courses, ziplines, challenging obstacle courses."
"We are a customer-oriented company. We keep our quality standards very high, and we train our management team very well. Safety around all our installations and attractions is paramount for us."
Engaging with different audiences
Knowing the audience is a key factor. "We have different brands, so we have different audiences," says Eiroa.
"Gen Z wants experiences. They like to travel to far-away places and countries looking for adventure. For them, travelling is not about going to a hotel. They want to hike, or they want to rent a bike and bike around the country."
"This is a generation that wants experiences along with entertainment. And this is a trend that is growing very, very fast. They are characterised by activities like parkour, skating, skiing, surfing, jumping, running. This generation is much more active than the previous ones."
They are also digital natives, who need to share those active experiences instantly on social media platforms.
CircusTrix and technology
"Since joining the company, I have been working with different companies and suppliers and designers. We are creating the park of the future.
"We will be adding a lot of technology through the parks. You will be able to track and measure your personal effort, performance and challenges. And you will be able to share it through Instagram or Snapchat or social media in general. So we take pictures of you doing a  Ninja pose or jumping around or running, and you will be able to share that on social media."
"We are also adding virtual reality (VR) to active entertainment. You will need to sweat to enjoy it. It's not a classic passive entertainment."
Future plans
Eiroa's plan for the future is to keep growing the company to meet the growing demand for experiential entertainment globally.
"We are building new parks every year, and have plans to keep going, opening more parks," he says. "The domestic US market is very important. We have come in with improvements and additions in terms of attractions. We have new directions and new technologies at all our parks."
"The international market is also an important focus. We see that we have a huge potential to grow in different markets in Europe, Asia and South America. So we are targeting those markets for growth.
"When I decided to leave Parques Reunidos, I had many different offers for jobs in many different places in the world. I wanted to come back to the US for family reasons, and many offers were in the US. I was looking for something different, something modern, something targeting Gen Z.
"When the headhunter called me and they told me about CircusTrix, I recognised it for the great opportunity it is. It's an amazing business, in an amazing industry, and I enjoy every day."
All images kind courtesy of CircusTrix.