Storyland Studios employs over 100 artists, architects, designers, coders and craftsmen who tell stories in three dimensions.
Immersive experience designers, purveyors of possibility and 'a big idea's best ally', the company is unparalleled in its in-house expertise. Storyland Studios takes a story from idea through concept, fabrication, installation and realisation.
The company has worked with iconic brands. For instance, Marvel, Universal Studios, Harry Potter, Europa-Park, Sega, Warner Bros, the BBC, LEGOLAND, and many more
Blooloop spoke to Mel McGowan, ex-Imagineer, co-founder and Chief Creative Officer. We also chatted to new recruits Ben Thompson, Chief Strategy Officer and Head of International, who will run the new London office as the company goes global, and Art Director Josh Steadman, another former Disney Imagineer.
They each gave an insight into the qualities they bring to their roles, and into the company's unprecedented offering.
Mel McGowan outlines his background before founding Storyland Studios:
"I was born in Saigon, Vietnam during the war, and raised in Europe, mostly Germany, as a military brat. My dad, in addition to the military, had worked for Disney. Some of my earliest memories are at Disneyland. For instance, looking down Main Street, flying on Peter Pan's flight. That inspired an early bug for Imagineering."
Mel McGowan and his passion for theme parks
McGowan wrote his first letter to Disney Imagineering at 14:
"I applied for the job, and told them all the things they needed to fix," he says. "I got a cease and desist letter. But I pursued that path through film school. There, I focused on film and production design, and post-modern culture."
While still finishing school, he started at the Walt Disney Company in 1990.
"I was there through what we called the Disney decade, 1990 towards the end of 99. My most significant project for over five years was working on the California expansion."
"The original Disneyland park had an 85-acre park in a massive car park. We redeveloped the car park into a second theme park, a hotel and a retail dining entertainment district called Downtown Disney. Then we worked with the city to renew 1100 acres around us, which is really the Anaheim resort district.
"My role was primarily outside the park: a lot of the design management, development management of things like Downtown Disney, interfacing with the Anaheim resort garden district, all the public streetscapes.
"The job was essentially to take the Disney DNA and much smaller budgets, and still make people feel like they were stepping into the magic."
The beginning of Storyland Studios
Disney paid for McGowan's master's degree in master planning and design at Cal Poly while he was working on the project:
"My graduate thesis was the work that I was doing on taking the Disney DNA into the real world. That served us well when, shortly after I left Disney in 2001, right after 9/11, I started my own firm with my brothers. (Two work there, one is a partner.)"
"Together with Ben [Thompson], we lead our three-dimensional storytelling. I focus on the Imagineering, the spatial storytelling. My brother focuses on the Interactive storytelling and Ben focuses on Strategic storytelling.
"That was the start of Storyland Studios. It's been a lot of fun. I get paid to play, instead of paying to play."
His experience on big-idea, small-budget projects has been useful:
"A lot of clients aren't exactly Disney. They don't have a $500 million budget for an attraction. But they still need to have that holistic storytelling."
The Storyland team comprises a skillset from film to urban design. "That ranges from designing a prop to designing a city has been helpful in our work post-Disney," says McGowan.
A different kind of experience design
Storyland Studios, McGowan explains, is unlike any other experience designer:
"To my knowledge, we are the only organisation that provides the full mix that we do. To me, it's logical.
"It is the idea of three-dimensional storytelling, focusing on the continuity between strategic storytelling – figuring out who you are, why you are, the brand essence, the promise, the emotion that people carry – and expressing that through today's digital interactive storytelling, whether it's a web, an app, a VR, an AR experience.
"It's about delivering on that promise, when you can step into the story in three dimensions, in five senses of spatial storytelling and Imagineering. I don't know of any other company that does all three of those for anyone other than themselves. The closest might be Disney, who does it for themselves."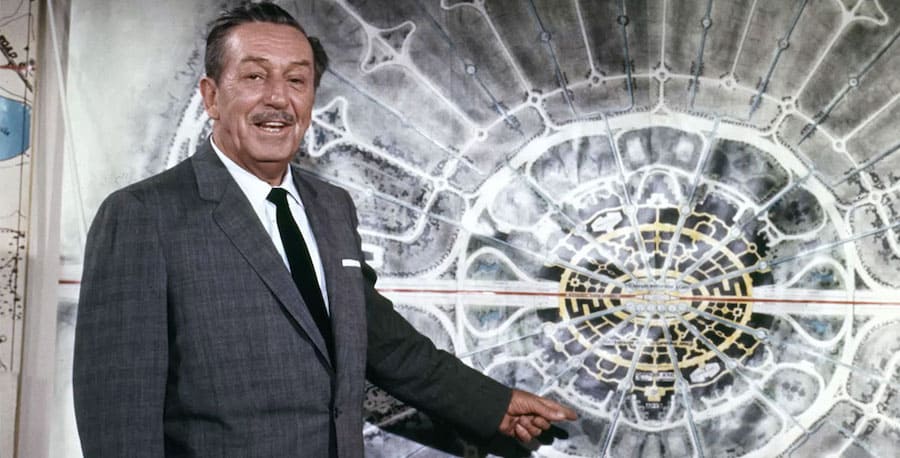 The company models itself after WED Enterprises, [from the initials of Walter Elias Disney]. This was the predecessor to Disney Imagineering. McGowan explains:
"When Walt Disney was still alive, they had the master planners and set designers in-house. Plus they also had a group called MAPO [an acronym for Manufacturing and Production Organization] which was funded by revenues from Mary Poppins.
"This was a group that would manufacture, produce, create and fabricate everything from the robots to the set to the rides. It was a specific era where it was a much smaller team than it is now. But they did everything from dreaming of something to building it and installing it. We call that Imagine, Design, and Create."
A holistic approach
"Within the US, Storyland Studios is a nationally licensed architecture firm. It's a unique offering.
"So when we're working with companies like Europa-Park, major international players, often- they have no idea that a Disney Imagineering "in-a-box" exists that could serve them and help them. From their brand audit to character development, to their future park development."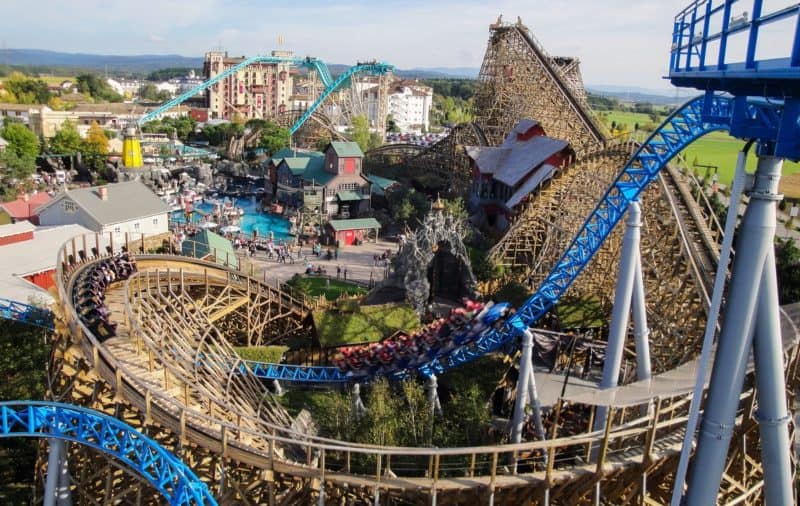 The company's structure and range have been useful in today's COVID-19 era, he says:
"When our architecture piece, for example, slows down because for a while people aren't as interested in bricks and mortar, it's easy to pivot a lot of the skillset to building virtual worlds in 3D for video games or a client app.
"We believe in that holistic need for storytelling from the second they hear your name to the second that they come home from spending a day in your physical experience. So I think it's helped us be a little bit more robust."
Immersive storytelling
Immersive storytelling drives experiences. As people increasingly want to be the protagonists in their own experience, that in turn can be driven by customer expectations.
McGowan explains how he manages these expectations:
"That is one of the reasons that our holistic approach of creating, managing and controlling the expectation is at the beginning of the process. And then delivering on the expectation is its fulfilment. To be able to manage the design and delivery of everything is key. From creating the expectation through to the delivery and execution.
"We like to do the under-promise, over-deliver kind of scenario. Lower the expectations and then blow them away."
Storyland Studios and Tony's Chocolonely
Something like Tony's Chocolonely, for instance, would be presented as a simple factory tour experience:
"Then you give them a visceral rollercoaster of digital immersive experiences, and technology that many in that market have never been exposed to or seen. There are levels of complete Willy Wonka fantasy. And there are moments of harsh reality, as the audience is exposed to the reality of child slavery.
"It is a wild emotional and physical journey that you would have no way of anticipating in signing up for a chocolate factory tour, which in itself is sufficiently interesting to drive ticket sales. But the key is you want to turn that around and completely blow their minds."
"As part of that strategic storytelling, we have a laser focus on the 'why' behind how we tell the story.
"In Tony's case, every one of those moments, those plot twists, are driving for mind, body or spiritual enlightenment. It's an 'aha' moment; a realization. It's not just a random whim to throw you off-kilter for a few minutes for fun; it's all on purpose."
There are several projects in the pipeline that are still under wraps:
"We're excited because we have two US-based theme park projects that, unlike Universal's Epic Universe project, are not on hold. They're pre-announcement, but we think they're totally viable: awesome, amazing, epic projects. So that's a blast, to be able to have two entire theme parks. They are destination resorts with several hotels, waterpark components and retail, dining, entertainment."
The Poverty Encounter
A project of which McGowan is particularly proud is the THEA Award-winning Poverty Encounter. This is an immersive, walk-through attraction at California non-profit Children's Hunger Fund (CHF) in Los Angeles (Sylmar). It brings visitors face-to-face with the realities of poverty in fragile communities around the world.
Storyland Studios was hired when the charity wanted to build an immersive multi-dimensional attraction experience. One that would introduce visitors to the realities of childhood poverty. It is a project that moves beyond story as the key towards story as transformation. An immersive experience which compels visitors to see and perhaps to impact the world differently.
"It's an amazing project," he says. "Our nickname for it was the anti-Epcot because we're taking you on a global journey. But instead of focusing on the glorious – the Oktoberfest in Germany, the Eiffel Tower, the Pyramids – we take you to the places that no one would want to put on an advertising brochure.
"We put you through the sights, sounds, smells, humidity, and physical labour of carrying bricks and slavery. We go to the Romanian sewers, to a Nepalese brick factory where 10-year-olds are put to work, to the garbage dumps in Guatemala, to earthquake disaster zones in Haiti.
"There have been people running out of there crying. Emotionally, it is more like a Halloween maze than a normal attraction. It is powerful, designed for families, and is completely world-changing. Especially for kids in developed nations. So that is the new baby we're proud and thrilled about."
Making a difference
The company has also done other socially worthwhile projects:
"There's an entire village of survivors of child sex trafficking that we designed and developed in the Philippines, My Refuge House. I'm incredibly proud of that," says McGowan.
"We got into the indigenous architecture. It's open-air, breezy, sustainable, and the homes are surrounding a healing garden. I was able to serve on that board of directors for many years. I got a great executive team together that has created an incredibly sustainable ministry there."
"We've got a similar project here, close to our home: the Orange County Rescue Mission. This project was able to get some US former military Marine barracks and convert them into a village of hope. Not only creating beautiful housing for homeless families but also surrounding them with beautiful gardens and millions of dollars of donated public art.
"Here, people are surrounded by beauty, not feeling they are on skid row. And, you know, those kinds of projects are rewarding."
Working with key brands
"Then, things like the Hogwarts Express, and the fun, wacky environments and props are great," says McGowan. "Being able to work with storytellers like George Lucas for the first Star Wars location-based attraction, or Marvel, for the Marvel Station in Vegas were fun. We were getting to work with some of our favourite brands."
"LEGOLAND was formative in our three-dimensional thinking. I grew up playing with Lego. Growing up in Germany, it was an unattainable dream of mine to go to the original LEGOLAND.
"To be able to work with LEGO as closely as we have has been a dream come true. I feel like we won the lottery. We get to play with this amazing sandbox of our favourite stories and our favourite spaces."
The importance of a good team
The important point for McGowan is that it has been possible to maintain a core team:
"We have grown fairly organically since 2001 to over a hundred people, taking it super-slow. Storyland Studios doesn't do these massive rounds of hiring and firing that are common across the industry. We keep our snail's pace and, largely, have been able to rise up under everybody's radar.
"We think of it that we get to serve alongside people that we love and trust, our co-workers and team members. And then we get to serve clients that we have grown to love and trust too. It's a great working environment, though 'working environment' doesn't do it justice. It truly has been a close family bond."
"We have had people that have been able to gather throughout the pandemic to continue to work, because of some of the work we're doing is considered essential infrastructure"
The project concerned is the SoFi Stadium. This is the largest stadium built in Los Angeles County in nearly a century; the National Football League's stadium.
"It is the most expensive stadium ever built. We've been working on that through the pandemic, with a core team that was physically able to get together. Meanwhile, our design and project management team has been able to work, like everyone else, remotely.
"It's been mind-blowing how much heavy lifting we've been able to manage to get through without furloughing anyone."
Ben Thompson and Storyland Studios
Thompson joined Storyland Studios as Chief Strategy Officer and Head of International in August 2020. He met Mel McGowan at IAAPA in 2019. He runs the company's International office just outside London, having spent 20 years in marketing, sales and strategy roles at leading global companies.
"I had what used to be known as a "blue-chip training start to my career," he says. "I was on the graduate training scheme at Mars and spent 11 very happy years there. So, I got the benefit of working with very smart marketers and strategists and commercial folks. I worked all around Europe, had a great time, and finished up leading part of their Petcare strategy team."
Having joined the accelerated management scheme at Mars Inc in 2000, Thompson left as Director of Category Leadership 11 years later, to join The Walt Disney Company.
"When I was 30, my children were little," he says. "They were constantly having Disney-themed parties. It was the era of Tangled and The Little Mermaid. I thought, 'Okay, I want to go and do something a little bit different. Disney must be fun.' I met some folks from Disney at a conference, we all hit it off, and I arranged to get myself a job.
The Disney years
"Disney is about storytelling," says Thompson. "It's about turning its storytelling into content, into intellectual property, and then touching the consumer and building business models left to right.
"Disney used to talk about that as 'lines of business'. You'd have home entertainment, consumer products, games, TV studios, film, cruises, and parks. When I was there, they were merging all these lines to be more consumer-oriented. They called it 'One voice, one vision.'
"I got the benefit of working through this harmonization of all these different lines of business into big franchises. Pixar, Walt Disney Animation Studios, Marvel and Star Wars."
This opened the door to 360-degree storytelling:
"We call it strategic storytelling. If you think about a story as memory structures in someone's mind, warm, positive memories or memories about the characters or the plot lines or the setting of the story, then consider how you can extend that story into all the ways people want to consume. For instance, storytelling, publishing, merchandise, the themed environment. That is strategic storytelling.
"What Disney was able to do by getting those four big franchises is make sense of things like Radiator Springs, Toy Story Mania, the new Frozen Land attractions, Galaxy's Edge, Avengers Campus, and so on."
In fewer than 5 years at Disney, Thompson became Regional Marketing Director. Here, he led the UK/EMEA retail marketing on properties like Star Wars Episode VII, Avengers Assemble, Iron Man 3, Spider-Man 2, Frozen, Cars 2 and Brave.
Moving on
"Then," he says, "I got hired by Merlin. They were expanding a lot of their LEGOLAND parks and LEGOLAND FECs at that time. I was hired as a Global Marketing Director with specific responsibility for new openings."
Those openings included 4 LEGOLAND Parks and 40 Midway sites across the world, featuring the development of new brands; Little Big City, the Bear Grylls Adventure, and Peppa Pig.
"I had an intense crash course in the theme park industry, in attractions, in the Midway industry. I travelled the world for two and a half years.
In 2018, he founded his own strategy consultancy, 9 Degrees West. Clients included KidZania, Europa-Park, Tony's Chocolonely, and Grupo Cataratas, the largest park operator in South America.
"I worked a lot with the finance industry, helping companies investing in the theme park sector. Then at IAAPA in November 2019, I met Mel McGowan from Storyland Studios. He was doing a presentation on immersive storytelling with a few other folks. I met him afterwards. We hit it off.
"When I was coming out to another IAAPA event in LA, in early March, I reached out to Mel. We ended up spending the whole day together. I had three projects which I was running as a consultant, which needed a much bigger creative effort. So I was able to bring Storyland Studios into Tony's, into another big project we're doing, and into the project we're doing with Mars."
Setting up Storyland Studios' international business
"After working together for six months or so, I was invited to join the company and set up and run the international business, and run the strategy practice," says Thompson. "I get to do everything I was doing as an entrepreneur. But now with the support of a 20-year-old business with a hundred plus people and an incredible array of talent behind me."
Strategic storytelling is one of Thompson's focuses:
"Storyland is a company that has evolved the business over time. They started with fabrication. They got into digital because lots of clients wanted websites. Then they got into apps, and into much deeper technology. The coding, the building of assets behind the digital side. And then they also got into the brand strategy."
"Companies wanted help with figuring out what they stood for and how they communicated. Three-dimensional storytelling is about the strategy, then the spatial part of that storytelling, the physical environment.
"The team is packed with architects, master planners, high-quality graphic designers, and artists. They are really strong at that, but then they've also got the interactive side of the business. One of the companies that we own, for instance, is called Kitestring.
"Kitestring has a technology called Ozone that is about to change the world of gaming, bringing character animation, PIXAR-quality, silver screen quality animation into gaming engines, into mobile apps, into augmented reality. That's just one of the pieces within our interactive studio."
Creating a connected story
The many resources mean that Storyland Studios can help clients to create a connected story.
"Europa Park is a great example. The Mack family have built up an incredible operation in Rust which has been entertaining families for longer than I have been alive. Last year they added what I think is, without doubt, the best indoor waterpark in the world in the form of Rulantica.
"Chris Lange, a great friend of Storyland, was also involved in this project at his time working for Europa-Park. Europa-Park is hugely successful, but they are also ambitious and want to keep developing and growing their brand, and their IP.
"Storyland has been hired to further explore a connected story around Europa-Park's "ACE" – the Adventure Club of Europe. We came up with different ideas for further implementation. It's all connected, every piece of the tapestry is carefully woven together with a big idea, or "red thread" running through it all."
Storyland Studios understands people
"In terms of connected storytelling, we will come up with the big idea, and then we'll work out how that big idea becomes a narrative in a physical environment, and what, as guests are going through that physical environment, the connection points are into memberships, subscriptions, web products, interactive experiences.
"Strategic storytelling is about psychology. It's about understanding how a human being interprets themselves and their place in the world. It's about tapping into the stories we tell ourselves. Everyone has a story they tell about what they are all about. On a good day, you will be visiting the more positive chapters in your mind, or writing new ones."
"For a brand, it's hard to be big and powerful these days, because the power is with the people."
Consumers have become the drivers of change, and Thompson sees potential in that:
"It's really positive when you think about it. There's a great opportunity for the world to become a better place if we can connect people's passions with power."
Josh Steadman and a love of design
Thea-award-winning Art Director, Josh Steadman, is also a former Disney Imagineer. To Storyland Studios, he brings a creative vision honed over a 20-year career in TV, theatre and themed entertainment. He also spent 18 years part-time as a Wilderness Survival Therapist/Art Therapist with young adults in the deserts of Utah.
Steadman, who grew up mostly Idaho, always knew he wanted to be a theme park designer. This was an unusual ambition among the potato and dairy farms. He set out with the intention of becoming an Imagineer:
"I was very much a fish out of water. But I was fortunate because I could draw. I would doodle designs for parks with my brother Luke. That led to art school. I studied illustration at college and had a bunch of design scholarships.
"One thing led to another, and I was allowed to create a department program at the university I was attending for theme park design on the illustrative side. POV concepts, designs, illustrations, ride designs, all those things.
"I was the first person ever graduating from Brigham Young University BYU in theme park design emphasis."
Early career
However, it was immediately after 9/11, and no-one was hiring artists. In an unexpected twist, he secured a job as a wilderness survival therapist, working with troubled youth in the deserts of Utah. He says:
"I would just draw around the campfire with teenagers. A lot of them were just kids that needed mentorship. From there, I was hired to be a high-school art teacher and did that for a year. But it wasn't what I wanted to do. I didn't spend all those years wanting to be an Imagineer to teach high-school art."
Steadman got in touch online with theme park designer and illustrator Don Carson, and production designer and art director Marcelo Vignali.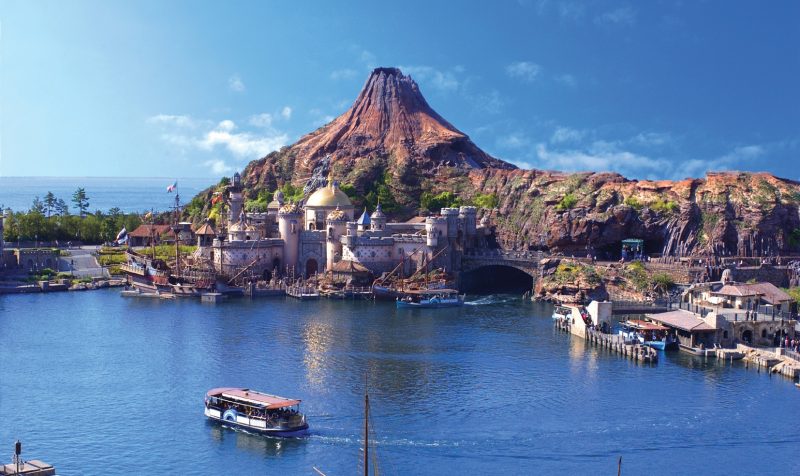 "They put me in touch with Kathy, Steve and Tim Kirk, the creative directors on Tokyo DisneySea. I cold emailed them and said, 'How do I do what you guys do?' Kathy Kirk referred me to a company called Thinkwell. At the time, Thinkwell had 12 employees. It was brand new. They had just hired an art director. I was hired as the first paid art department intern.
"They offered me $9.50 an hour. "So I packed everything I had in my beater car, moved to LA and lived out of my car. I was willing to do anything. If it meant taking out the garbage in an office just to be there and watch the process, then I was willing to do that."
Following his passion
Steadman had done work for a magazine in Utah, concert tour posters for rock bands, and the album art for grunge bands. He had a niche following of people who collected his posters.
"But I would literally have drunk water out of a fire hose. I just wanted to learn it so bad. I wanted to be like Don Carson, like the Kirks."
"If you really want something, you have to be hungry. You have to be willing to make it work. You have a goal you set yourself, you work baby steps to get there. And it takes a long time. It doesn't happen overnight. I spent years trying to attain something different that doesn't look like everyone else in the industry. Part of that process was Thinkwell."
After interning with Thinkwell, he then went to graduate school. He says:
"University of California, Irvine offered me the best deal for my master's degree. I was accepted because I could draw. I'd never designed for theatre before. And my first year in 2007 at UC Irvine, I started winning awards.
"All of a sudden, I had found my voice, and it was in set design for theatre. I'm not the greatest illustrator, but I am great at designing sets."
A career in themed entertainment
20 years working in television, theatre, and themed entertainment followed. During this time, he was part of renowned projects, including Shanghai Disneyland and Marvel Avengers STATION. Steadman also worked on Evermore, where he played a key role in the development of the immersive experience's development.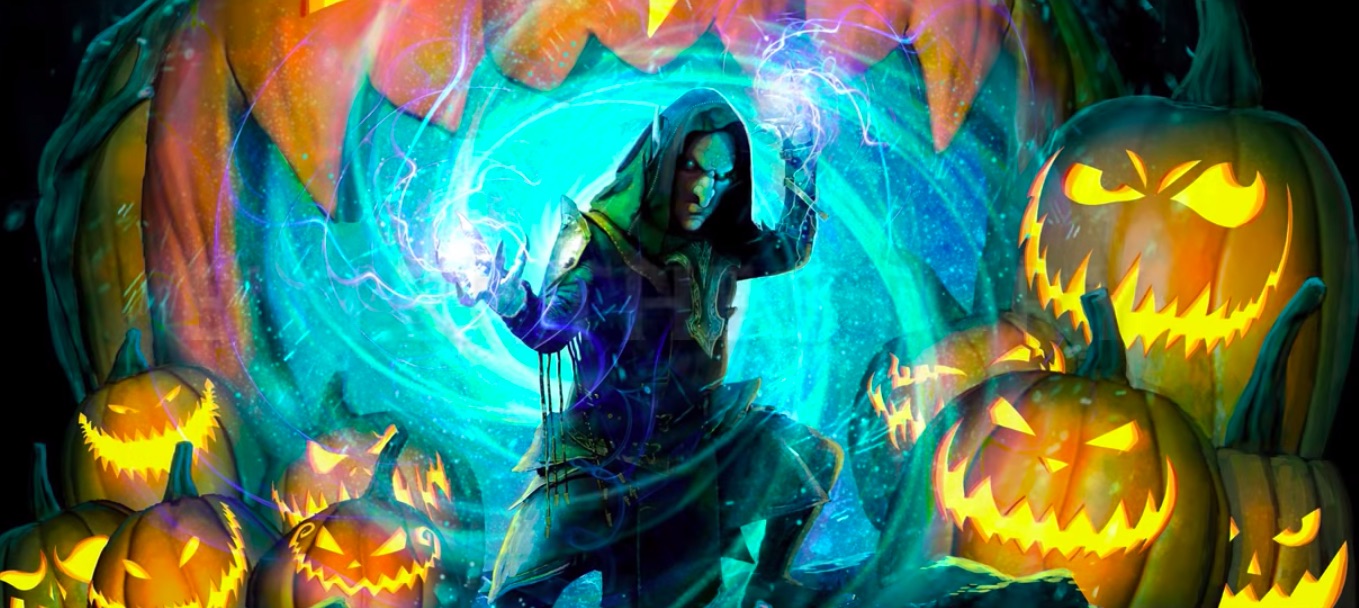 In his role with Walt Disney Imagineering, he conceptualized, designed and installed the Enchanted Storybook Castle Walkthrough for the world's largest Disney castle in Shanghai.
He says: "When I was offered the chance to do this, I was so excited. I was finally getting this thing that I wanted ever since I was a kid when everyone told me I was crazy. And I got there of my own accord. I got there because of work."
" I worked with Doris Hardoon Woodward. She trained me from the ground up on how to be an Imagineer. So, I got to rub shoulders with some amazing talent; it was surreal. I was this kid who always had this crazy goal. And now I was designing these big things for the Disney company.
"Then they hooked me up with Tim Kirk, which is how it comes full circle. I reached out to Tim Kirk in 2004. I then ended up designing the windows on Mickey Avenue, Shanghai Disneyland with him in 2012.
"In this crazy 20-year span, I've worked on some projects that I never thought would go anywhere. Now, they're winning giant awards and being recognized."
Steadman & Storyland Studios
Steadman worked with Storyland Studios initially as a freelancer.
"I have to take my hat off to Mel," he says. "Because he really gets theme parks, and he also surrounds himself with people that think like him.
"They brought me in on the Tony's Chocolonely project, and I had a blast. Then they brought me in on another project with a big theme park company. They're just a delight to work with, and easy to get along with."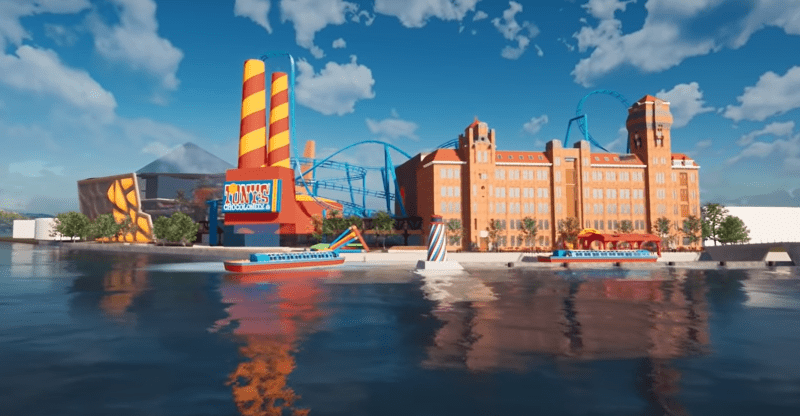 "I would say collaboration is the key to success in the theme park industry. It's people who are willing to go, 'That's a great idea. Now, how do we make it better? How can we accentuate the story even more? Let's add this as well, to make it really cool."
"Every time I've worked with these guys, it's been like that."
Storyland Studios, having established itself as a leader in immersive storytelling from idea to realisation, is now writing the opening lines of its global chapter.
The company will be exhibiting at the Blooloop V-Expo, from 13 – 15 October 2020.