Whitney Donhauser has been the Ronay Menschel Director and President of The Museum of the City of New York (MCNY) since 2016. Under her leadership, before the pandemic lockdown, museum attendance rose to unprecedented levels, with a 20% increase in education program attendance.
During this time, Donhauser oversaw the final phases of the award-winning New York at Its Core. This is a permanent exhibition on the four-century history of New York City. It also has a Future City Lab component that explores the city's ongoing challenges.
In 2018, she oversaw the introduction of a strategic plan that includes implementing a long-term exhibition schedule and an enhanced marketing campaign. Her tenure has been characterised by numerous internationally reviewed exhibitions.
New York Responds: The First Six Months, which opened at MCNY in December 2020 and runs until May 9, 2021, looks at the still-unfolding events of 2020 through the eyes of over 100 New Yorkers.
A crowd-sourced exhibition, it presents objects, photographs, videos, and other artworks that document and interpret the COVID pandemic, the racial justice uprisings, and the responses of New Yorkers as they fought to cope, survive, and forge a better future.
An early passion for museums
Donhauser's interest in museums began very early, as she explains to blooloop:
"I honestly can't remember a time when I wasn't attracted to museums. One of my most vivid childhood memories was seeing the exhibition on the treasures of Tutankhamun at the Metropolitan Museum when I was in 4th grade.
"The tickets were very much sought after. I was fortunate enough, through my Girl Scout Troop and a Church group to be able to see it twice. I remember my mother being quite jealous."
"Even at the time, though there were major, important sparkling gold pieces that attracted a lot of attention, I was interested in the lesser-known, less shiny objects that actually told the story of the remarkable discovery of the tomb, and the story of the archaeologist Howard Carter and what he went through. I had a poster of a lesser-known piece in my bedroom for a long time."
She grew up in Connecticut:
"From middle school through high school and college, I did everything I could to get myself to New York City to live and to work in museums. It was a childhood dream that came true for me."
A strong background in the sector
Before joining MCNY, Donhauser worked at the Metropolitan Museum of Art for 16 years. For 11 of these years, she was Senior Advisor to the President.
At the Met, she worked on the Museum's Architecture Selection Committee for the new Southwest Win. She also chaired the Revenue Committee, a group of curators and administrators charged to develop creative ways to raise revenue.
Donhauser was the primary contact for the Museum with the White House for 2 major events hosted by President Obama, and for several events hosted by the US State Department to raise awareness of illicit trafficking of artwork in Syria and Iraq.
"I was at a juncture where I felt very fortunate to have worked on some big projects. I had been given a lot of creativity to explore different revenue-enhancing dynamics.
"Having been in the workforce at that point, for about 25 years, taking the knowledge I had from working in a very prestigious, well-known place, and applying it to a smaller museum that had greater challenges was appealing. I wanted to see if I could apply some of my experiences and background to help move a place like the Museum of the City of New York forward."
Joining MCNY
Donhauser has memories of visiting MCNY as a child. She says she was interested in taking the big museum experience and applying it to a medium-sized museum in New York.
"What a museum has to say about NYC is very different from tourist attractions, which are for-profit enterprises. It was exciting to work on the 'New York At its Core' permanent exhibition. This is our overview of 400 years in New York City's history. I worked on the final phase of it.
"It was also exciting to be able to share with our visitors that a museum is a trusted, reliable place. A place that has a nuanced ability to approach a subject like New York. It is not a commercial for-profit; and that there's a lot of richness in the nuanced stories."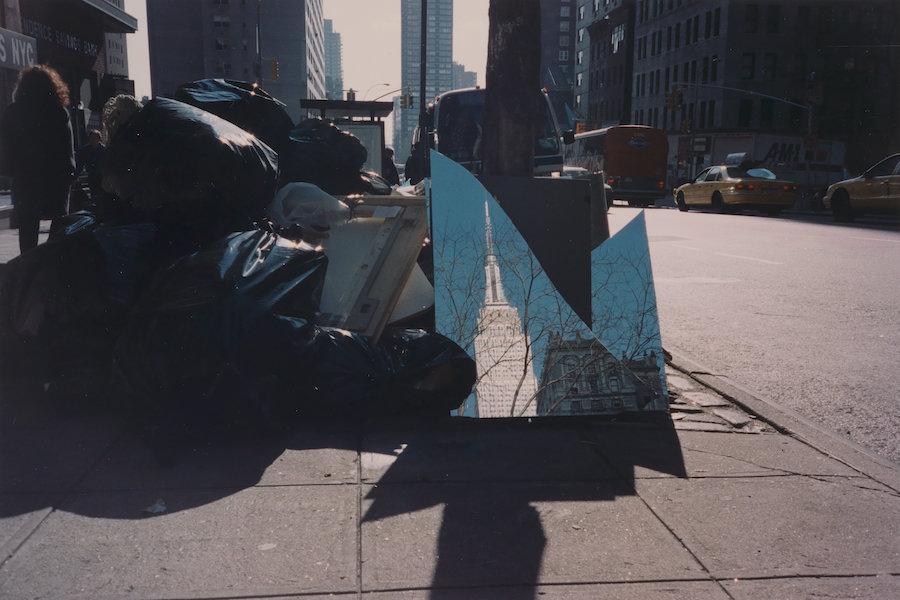 "We also have a permanent exhibition on New York activists, which is so vital today.
"It's wonderful to be able to have such a great platform, and, in this time period, to work on a subject matter so broad and diverse inherently as New York City. To engage New Yorkers who love their city and the city's history, and then to talk about contemporary issues, and to be able to share that message using some creative marketing and communications tools, has been a lot of fun."
The origins of MCNY
Donhauser outlines the museum's origins and its journey so far:
"We were founded in a crowdsourcing way. There was a campaign that was published in newspapers getting New Yorkers to support us. When you go back to our founding, we were always quite community-oriented.
"The original fundraising campaign was almost like a Kickstarter campaign. Famous New Yorkers like Franklyn and Eleanor Roosevelt, John D Rockefeller, and James Spire, whose descendants are still important in New York City, were involved. There were also ordinary people who gave what they could."
"Some of those gifts were six-figure gifts, which was a great deal, in 1923. But also we had those who gave a dollar.
"We have always had a history of female curators, which was unusual at the time. We also have a really rich photography collection. A curator named Gracie Mayer, who moved to the Museum of Modern Art, later on, was responsible for building a very important collection of images from the built environment of New York; we have a powerful collection of historic New York images."
Moving and revamping the museum
The MCNY was originally housed in Gracie Mansion, where the mayor of New York City lives now.
"In 1932 our building opened on 5th Ave on the site where we are now. It's a neo-Georgian building that looks like a mansion. It was always designed and intended to be a museum. I think people from the street level sometimes wonder whose home it was. It was always our home," says Donhauser.
In the second half of the 20th century the building became a little run down.
"At one point there was a question about whether or not we should move downtown. Or whether to merge with New York Historical Society. Then our Board decided after 911 to stay in our current site and to commit to renovating the building. This triggered the 10-year building campaign.
"What I love about it is that the building feels very fresh and modern. But it also has a traditional aspect, which really sums up our identity as a museum. We're not just chasing the new and the glitzy modern. We still have deep roots in our history and the history of the city.
"It's very timely for the crises that we've been living through. In terms of racial justice, we can look back to 1968. For the pandemic, we look back at 1918. There are so many examples of the importance of understanding what happened in the past, through the contemporary lens."
A new type of museum
Donhauser has described MCNY as a 'new type of museum':
"Museums for the last 100-plus years have been staid places that present their viewpoints to the public. What we are doing is creating an engaging, interactive dynamic space. To me, it feels like a new opportunity."
"Lonnie Bunch, the head of the Smithsonian, talks about museums being not a community centre, but actually the centre of the community. That's something that is such an exciting possibility in a place like New York."
Engaging new audiences
As the MCNY moves towards that model, the hope is that it will also attract and engage a broader range of audiences.
"I think all museums are facing this challenge right now. There is an older demographic of museum-goers, and that's great. But I'd like to attract people who don't necessarily think of a museum as a place for them, and to make the museum accessible and exciting in a way that gives them the courage to step through the austere facade and realise that there are subject matters inside that have meaning to them, their communities, their family and friends.
"I want them to be able to come together with their family and friends to share that experience and to have it be an exciting, interactive moment."
"We have seen that our attendance has changed, that we are attracting younger audiences that are also more diverse," continues Donhauser.
"It is a source of pride for us. The average age of most museum-goers, if you ask any big museum, tends to skew older. It's fairly homogeneous – advanced degrees, very well educated. I would like to be able to attract a younger dynamic that is more diverse, and be able to celebrate the work that we do that way."
MCNY and COVID-19
Touching on the challenges of the last year, she says: "A lot of our visitors were tourists, many from Europe. The Europeans have a love of city museums; there are not a lot of city museums in the US, and we are the oldest.
"We certainly missed those foreign international visitors, as well as the domestic travellers. I think the question for the next couple of years is when and how people will feel comfortable returning, and if they are going to want to come to a place like New York.
"Obviously, there are certain hotspots around the world that received a lot of press and attention. New York was one of them."
However:
"We believe, and certainly we show it in our exhibitions, that the demise of New York has been predicted many, many times. And New York has always proven it wrong; New York is a resilient place that continues to come back stronger and better, and this is just one of those milestones. But, for the short term, it's a question of how to predict that, and how to programme around it.
The rise of digital
There have been, says Donhauser, some benefits to have come from the events of the last year:
"Being able to share our content digitally with a more global audience was a challenge initially. But it has been exciting, and we have improved. It's exciting, too, to continue to build on that. We used to have a lot of school groups and field trips. I don't think those will be back soon, so we will be digitally going into the classrooms, as well."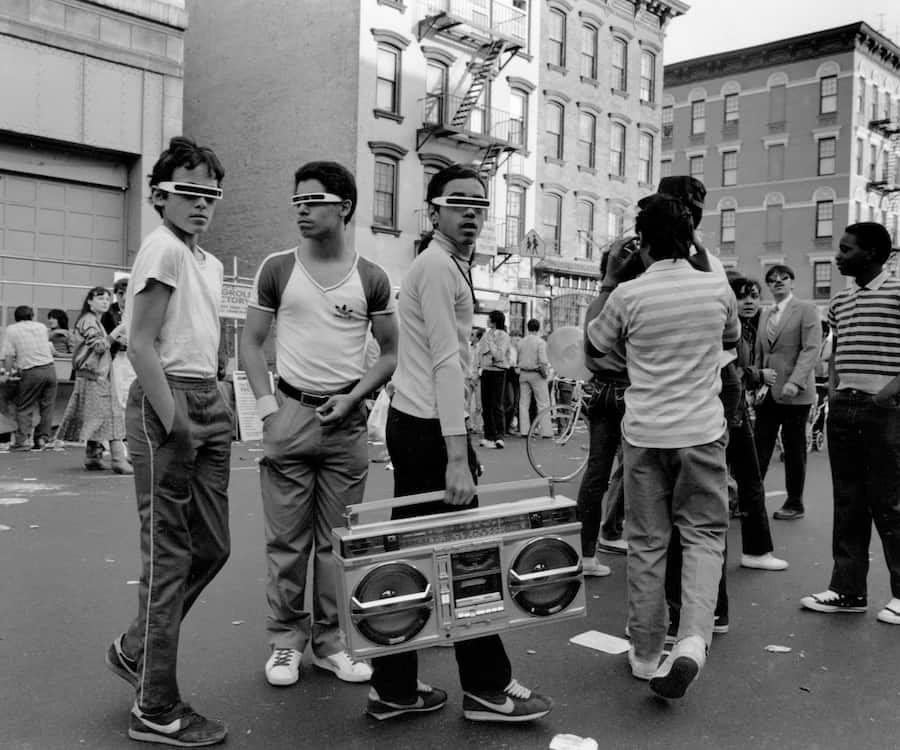 "I would love to see our education numbers increase a lot. One of the things that we've learned from people working at home is that you lose a lot of time travelling. School groups spend a lot of time getting onto the bus, and in transit.
"To be able to just go right into the classroom and share content is a really exciting opportunity. I think it will be helpful for educators too because it has been a rough time for teachers."
Breaking down barriers at MCNY
Expanding the digital space and sharing content globally works towards transcending boundaries:
"It does break down the boundaries," says Donhauser. "We are, I feel, really fortunate in that we have such a rich subject matter to deal with.
"We can do things like our permanent exhibition on 400 years in New York's history, and the Activist New York exhibition. But then, this spring, we will be opening an exhibition on the music of the 80s called New York, New Music.
"It feels like an exciting opportunity, as we are coming out of the pandemic, to highlight a point where New York after the 1970s was also in a very similar moment of crisis. Then, we saw the emergence of this incredible creativity and energy that was shared with the whole world. Cyndi Lauper, LL Cool J, Talking Heads; all these bands coming together.
"It was really a mixture of uptown and downtown; so many images of New York in people's minds come from that period.
"In addition to this, we're also doing an exhibition with the Maritime Museum in Amsterdam called Rising Tide. This is about the crisis of rising sea levels. We can cover such a wide array, where one is celebratory and the other is a crisis that we all need to pay attention to. And, to me, that's what is so exciting about our job – that we can cover so much territory."
Modern storytelling
Donhauser recently referred to the Museum of New York as 'New York's storyteller'. What is the function of those stories and of a museum in the 21st century?
"It's not only the curators who are being the storytellers; it's also about allowing our visitors to take the journey with us, to look back. One exciting thing that we've done this Spring is dealing with COVID, in an exhibition called New York Responds. We were able to crowdsource the objects in the exhibition.
"We had a community jury who reviewed over 20,000 submissions to help us with the assemblage of these objects. It is a physical exhibition as well as in digital one. So this means that people from around the globe can see it."
It is not necessarily the most precious, glorious artefacts, but the utilitarian things that were part of everyday life that have great meaning and depth.
"What is exciting about it is that even something like a kitchen pot has a place in this story. Because it's a symbol of how New York came out at seven o'clock to cheer on the frontline workers and the doctors and nurses.
"To me, it goes back to what I loved when I was a kid. It is not necessarily the most precious, glorious artefacts, but the utilitarian things that were part of everyday life that have great meaning and depth. The fact that people and community leaders chose these as a shared experience is a really exciting direction for the MCNY."
The need for accessibility and inclusivity
Donhauser has also spoken widely about the need for cultural institutions to be more inclusive and more accessible.
"I think that it's absolutely imperative. Museums – all museums – have been behind on being inclusive. We have to make up for lost time as a matter of urgency. It doesn't matter if it's an art museum; it doesn't matter if it's a science museum.
"This is something to which, in order to have audiences in the future, we must be responsive. And that means at all levels. It means that my goal is every time that we gather together, in any form, for the museum, be it our visitors, our Board, the exhibition designers, that we look like the city of New York."
"We have a lot of work to do. But in everything we do, I want the MCNY to look like the city itself. I'm very excited that we have hired a new vice president for education and engagement. Now, we have a senior person whose job – as it says in his job title – is to deal with engagement and to be an ambassador for us. Both in our own neighbourhood of East Harlem, and Harlem in general.
"New York is a five-borough city. So, making sure that we have a presence, somebody who is known on that ground level is really important. It takes time, and it also happens from the top, too. Because if you don't have leadership embracing it, it won't happen."
Celebrating New York at MCNY
The MCNY will also be celebrating its centennial in 2023.
"You only get one 100th anniversary," says Donhauser. "When museums celebrate a milestone, the question is how much do you look back? And how much do you look forward?
"I think our ability to capture the excitement of New York and to be a thought leader for everything around New York, is all building towards that celebration. We want to celebrate in a big way. Certainly, the timing seems right, post-pandemic, to be able to celebrate to the entire world the importance of New York, past, present and future."