The Museum of London has submitted a planning application to create a £337 million world-class cultural destination at West Smithfield. The attraction is relocating and set to open in 2024.
The Museum of London submitted plans to the City of London Corporation to transform a campus of market buildings in West Smithfield.
If the plans are approved, the Museum of London will become one of the top ten visitor attractions in London, with space to welcome more than two million people annually.
The submission of the planning application comes after a programme of public engagement. This showed widespread support for the proposals with 96 percent of respondents in favour.
Transforming market buildings in West Smithfield
The proposals look to preserve the old market buildings by making few contemporary changes. The planning application covers the General Market, Poultry Market and The Annexe, which includes the Fish Market, Red House and Engine House.
"This is an important milestone for the project, as we formally set out our plans to transform the West Smithfield site and in doing so transform the idea of what a museum can be," said Sharon Ament, director of the Museum of London.
"It has been four years of hard work by a dedicated and talented project team in order to get here and, while we still have a while to go and money to raise before we open the doors to the new museum, this is nevertheless a significant step forward to turning our vision into reality."
Designed by the architectural team of Stanton Williams and Asif Khan with Julian Harrap Architects, the museum will host a broader and more diverse range of exhibitions and activities than ever before.
City of London Corporation to assess application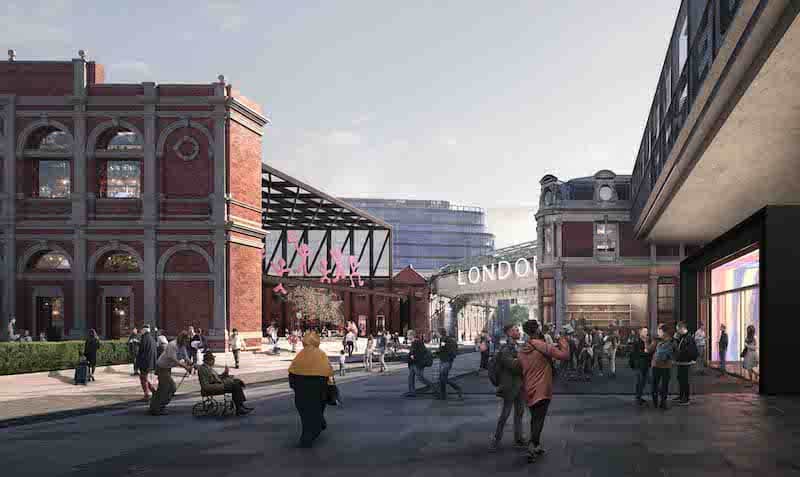 The cavernous and atmospheric spaces of West Smithfield, above and below ground, will serve as display, exhibition, learning and events space.
The City of London Corporation will assess the application before the elected Planning and Transportation Committee make their decision later this year.
"The opportunity to help reinvent, reimagine and transform a group of existing market buildings into a 21st century museum is an extraordinary opportunity – especially in an area of London so rich in history," said Paul Williams OBE, principal director at Stanton Williams.
"Smithfield is a perfect location for the Museum of London, the place itself has so many stories to be told, and traces of the past to engage with."
We're so excited to have reached a new and important milestone on our #NewMuseumforLondon journey: the planning application is IN.

Find out more about our plans here: https://t.co/yBRHIwdg2z
📸: Atelier78 pic.twitter.com/C2rGfYwP5k

— Museum of London (@MuseumofLondon) January 14, 2020
The City of London Corporation has invested £197 million in the project. The Museum of London has just £42 million to raise to fund the West Smithfield scheme.