Following the success of KidZania in The Dubai Mall, Emaar Entertainment has announced the opening of KidZania Abu Dhabi in Yas Mall. The new edutainment attraction marks the expansion of KidZania in the UAE.
KidZania Abu Dhabi, exclusively designed for children, is a scaled-down replica of a bustling city with more than 60 role-playing options.
The 55,000-square-foot indoor edutainment centre invites children to play as surgeons, firefighters, chefs, police officers, builders, models, actors, artists, radio hosts, and more
Zeina Dagher, CEO of Emaar Entertainment, said: "The first KidZania in The Dubai Mall is one of the most popular children's attractions – appealing to residents and visitors – for the significant educational and entertainment value it offers.
Role-playing in a mini city built for children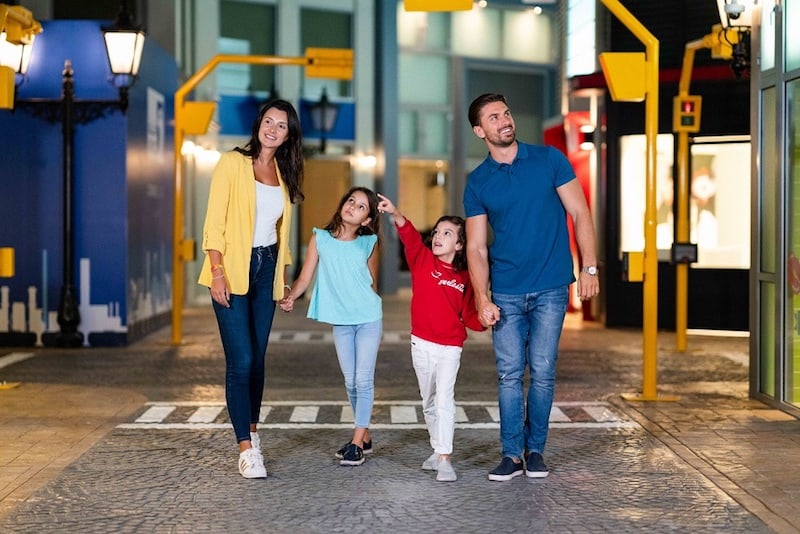 "With the opening of KidZania Abu Dhabi, Emaar Entertainment is highlighting our focus on expanding our reach through innovative leisure offerings in key cities. The children's city in Yas Mall has a central location and will delight little ones and families through its unique edutainment approach."
KidZania is built to scale for children, and reflects the workings of a typical city through paved streets, vehicles, a functioning economy, and recognisable destinations.
KidZania Abu Dhabi establishments include an Astronaut Training Center, Aviation Academy, Milk Factory, Bank, Beauty Salon, Dental Clinic, Fashion Studio, Fire Station, Hospital, Hotel, and Police Station,
It also features a Radio Station, Supermarket, Theatre, TV Studio, University, Vault, and much more.
'An award-winning children's edutainment centre'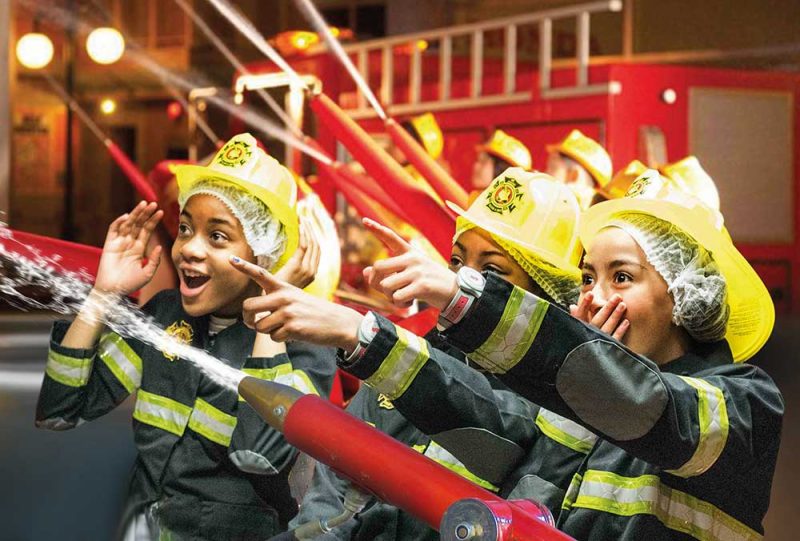 Saoud Khoory, Director of Shopping Malls at Aldar Properties, which owns and manages Yas Mall, added: "KidZania is an award-winning children's edutainment centre that is appreciated for the educational and leisure value it provides children with.
"The launch of the second KidZania in Yas Mall offers our young visitors the opportunity to experience a unique real-life business and social environment that familiarises them with real-world careers. Yas Mall is today the most popular retail and leisure destination in Abu Dhabi, and the addition of KidZania complements our entertainment offerings for families and children."
KidZania, one of the fastest growing hands-on kids' edutainment brands in the world, previously confirmed new locations in the US.
The US projects will build on KidZania's global footprint of 27 locations in 21 countries since its establishment in 1999.
KidZania expands to the US and across the globe
Blooloop recently spoke to KidZania creator and founder Xavier López Ancona about the remarkable growth of the brand.
Images: KidZania