Expo 2020 Dubai has unveiled two attractions at the site – a reverse waterfall and the Garden in the Sky observation tower. The event kicks off on October 1, 2021.
Garden in the Sky stands at 55 metres above the ground. It is an observation tower and 'flying park', offering 360-degree views of the Expo 2020 Dubai site.
Located in Jubilee Park, the tower's upper floor is planted with yellow flame trees. Visitors will ascend from the ground and descend from the top of the tower in cabins.
Expo 2020 Dubai's "gravity-defying spectacle"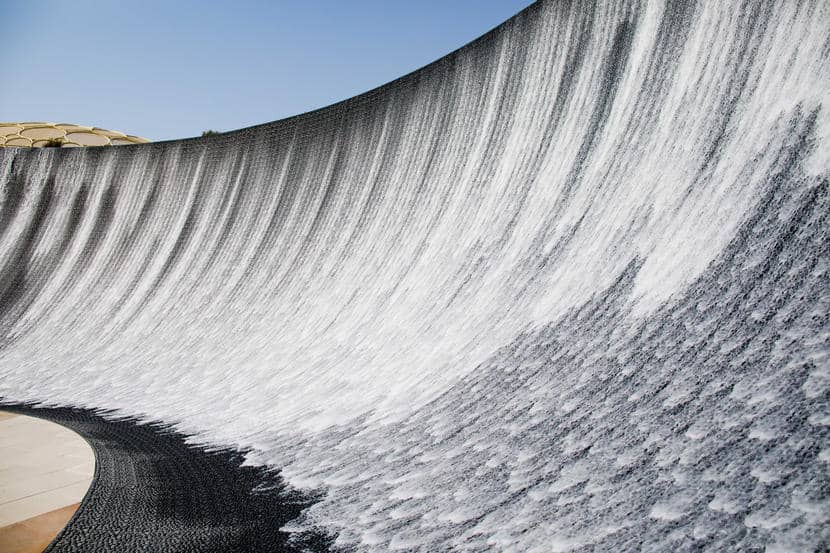 In addition, Jubilee Park boasts F&B outlets, large-scale art installations, the Jubilee Stage, and Rashid's Playground – an ocean-themed attraction inspired by Expo 2020 mascot Rashid.
As for the Expo 2020 Dubai waterfall feature, giant sheets of water fall down vertical walls and become a multicoloured circle of fire during the day.
The water feature's 153 individual waves range from "glistening sheets to bursts of water that literally leap from the walls", Expo 2020 Dubai said.
The waves reverse themselves, flowing upwards at night. This results in a "gravity-defying spectacle as they flow up the walls", according to Expo 2020.
Garden in the Sky at Expo 2020 Dubai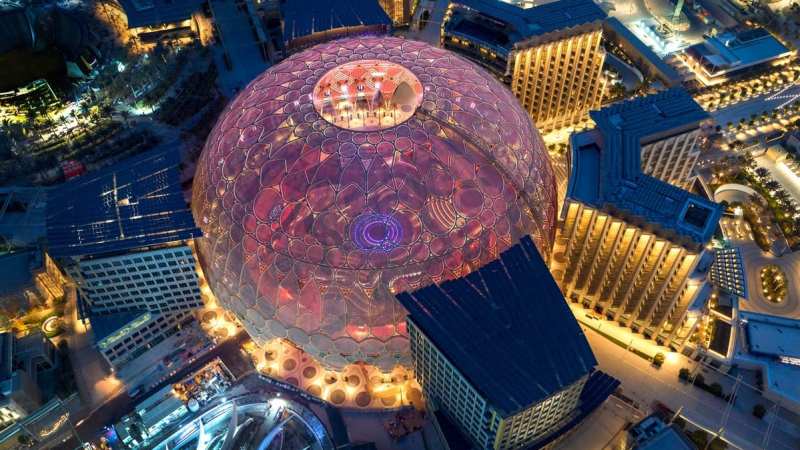 Situated between Al Wasl Plaza and Jubilee Park, the attraction combines the elements of fire, water and earth. It is accompanied by an orchestral score by Ramin Djawadi (Game of Thrones).
The feature's centrepiece is a circle of fire that produces "enormous bursts of flames". In line with Expo 2020's theme of sustainability, the flames are pure hydrogen and produce no carbon.
The water feature was created by WET Design, which uses supercomputers and cutting-edge technology to create iconic fountains and water features, including the dancing fountain at Dubai's Burj Khalifa.
WET Design's choreographers worked alongside Djawadi to merge music with the water's movements. The surrounding landscaping and architecture were designed by SWA Group.
Images: Expo 2020 Dubai