Halloween trends are driven by theme park guests' appetite for frightening, yet familiar IP.  US theme parks lead the way with elaborate and extensive tricks and treats. However, technology is also enabling ever more immersive interactions, with jogging and even relaxing in one's own home no longer zombie-free experiences.
So gather your thoughts, screw your courage to the sticking place, and check out these top six Halloween trends – fangs to consider in this spooky season.
Brands – Dark Fanta-sy
Brands are increasingly getting in on the act.  Although a relatively short season, Halloween allows for some great opportunities to target customers.
Fanta, a soft drink brand owned by Coca-Cola, has made its largest ever investment in Halloween with a marketing campaign that includes a series of ads, in-store visuals and limited edition packaging as well as social media promotion including a series of Snapchat makeup and costume filters have been created by influencers, and sponsorship of a live VR experience at Thorpe Park.
https://www.youtube.com/watch?v=RGWAZrUA470
Fanta: The 13th Floor invites guests to step into an elevator with a spooky attendant. Wearing a VR headset, they travel to the 13th floor for a Halloween party. As the lift crashes down, the doors then open on a series of macabre scenes.
Following the run at Thorpe Park the experience will move, post Halloween, to Westfield Shopping Centre.
Zombie IP rules
Zombies rule this year as AMC make the most of their Walking Dead IP.
Universal and Thorpe Park have both thrown guests into AMC's post-apocalyptic world of  hungry walkers.
Of course if Halloween just isn't long enough for you, you can meet the walkers all year round at the Fear the Walking Dead Survival attraction in Las Vegas.
Projection mapping 1 – quick to turn nasty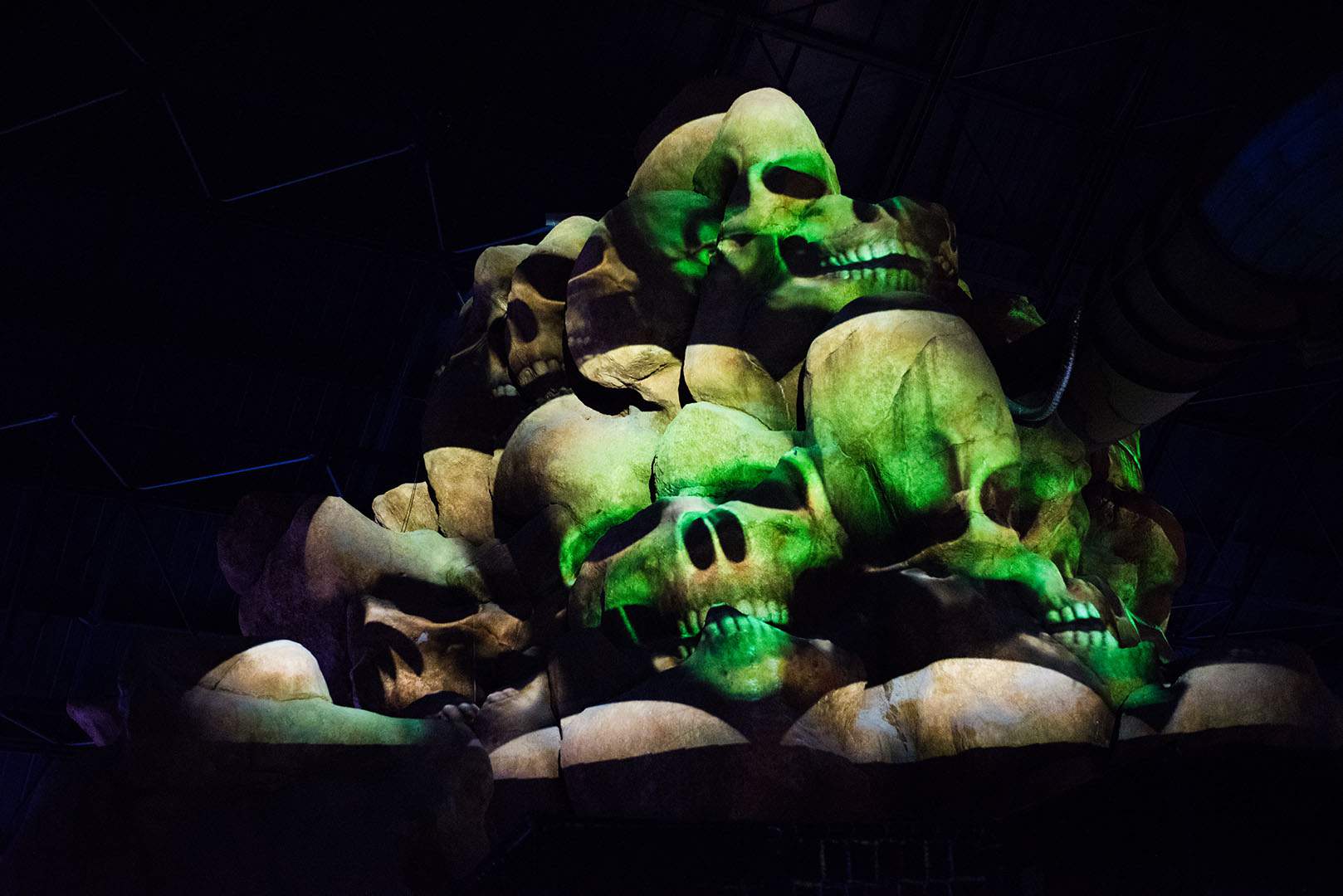 Media based attractions can swiftly change content to refresh for a new season.  Fantasy Island in the UK have worked with Holovis to quickly re-theme their mountain show.
Projection mapping 2 – Face painting is dead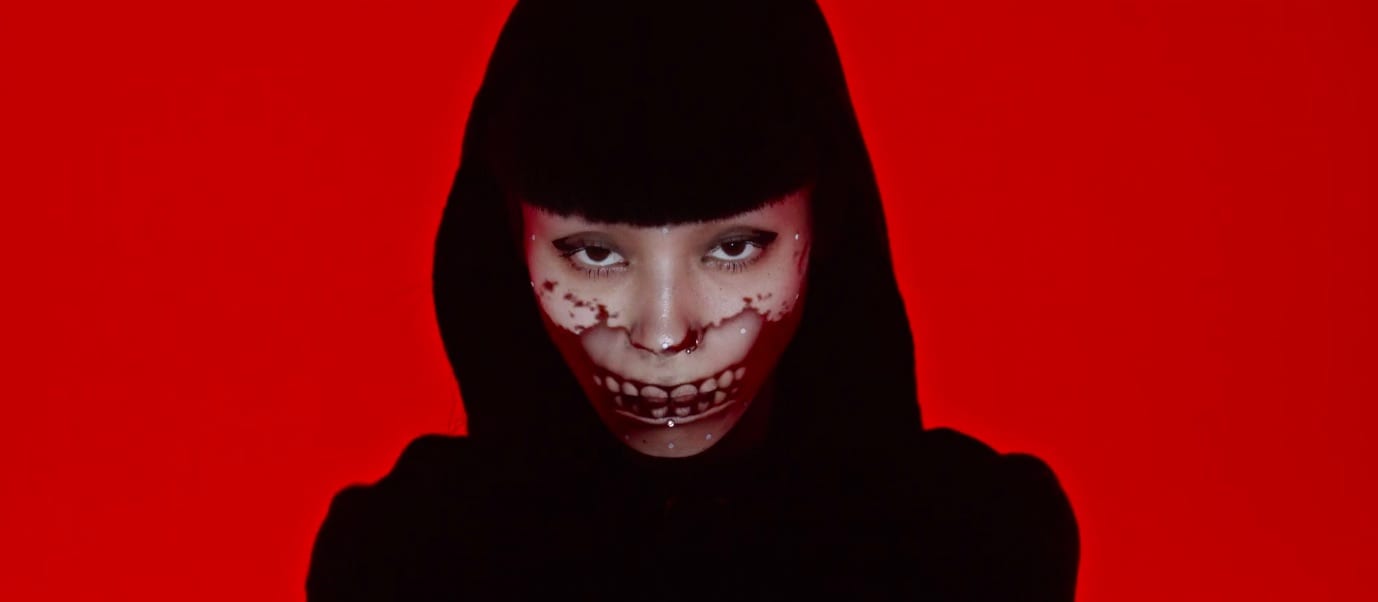 Is face painting a thing of the past?  Projection mapping technology is advancing to create projected make up on live performers.  Here we see "INORI (prayer)" – a dance performance video that uses real-time facial projection mapping to onto the dancer's faces.
The project is a collaboration between artist Nobumichi Asai, the design studio WOW, and the University of Tokyo's Ishikawa Watanabe Laboratory and also features dance duo Aya Bambi.
The University of Tokyo designed a high-speed projector that projects 1,000 frames per second which is used alongside a 3D-mapping system and precise sensor tracking.
Disney Research are also working on something similar with their Makeup Lamps.
VR nightmares
Combining virtual reality technology with theatre and storytelling, VR World NYC is offering what it claims to be "the best of immersive VR Horror".
VR World NYC includes more than 50 VR state of the art experiences to create a community experience in the largest virtual reality attraction in North America.
Dark Corner Studios has three horror installations: Catatonic, Mule, and Night Night for the venue. Catatonic straps attendees to a wheelchair, while Mule is traps them in a coffin. A creepy short, Night Night completes the experience with a DBOX motion chair.
Portal Experiences has partnered with VR World NYC to create 'Flatline Emergency Room': "a 7 minute immersive virtual reality theatre experience, where the audience have a near-death experience, go to the Other Side and come back, irreversibly changed".
Meanwhile Everland is one of the theme parks incorporating VR into their Halloween offering Blood City, with a mission to search a haunted house to find a cursed doll.
AR brings Halloween home
AR has the potential to transform any environment into a nightmare.  Explore your home with Night Terrors to find ghosts and scares in every dark corner.
https://www.youtube.com/watch?time_continue=19&v=6ngTP4BPNJo
And finally, for those wanting an incentive to jog just that little bit faster, there is the Zombies, Run! app.
AR is the technology to keep a (careful) eye on for future Halloweens.