Triotech, award-winning creators of media-based attractions, announced the opening of two new XD dark ride interactive theatres in Japan, at Tokyo Dome City Attractions. The attraction has already proved popular with visitors.
The two theatres provide a selection of Triotech exclusive movie titles for guests to enjoy. They are themed in blue and yellow and are located side by side. Titled "Gan Gun Battlers", the attractions have already been a hit, with an average of over 1,200 visitors per day since it first opened to the public on 23rd of March.
Triotech entertains visitors in Tokyo
Triotech is proud to be a part of one of Tokyo's most popular visitor destinations. "Japan has always been a leader in media-based gaming, and we are very proud that Tokyo Dome City chose Triotech's attractions. I had the pleasure to visit the park a few days ago and it's amazing! People are having a blast, it is always fun to see people having the same big smile when they experience our attractions," says Ernest Yale, President and CEO of Triotech.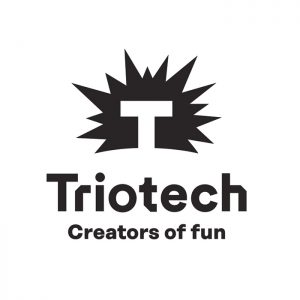 Tokyo Dome City can be found in Bunkyo, Tokyo, and is a firm visitor favourite. The attraction boasts around 35 million visitors each year. Entrance is free, with a wide range of pay per play attractions on offer.
This installation builds on Triotech's success with interactive theatres. The company recently announced the opening of its 200th XD dark ride interactive theatre. It has also created an immersive flying theatre concept called The Flyer, which it hopes to bring to cities around the world after its opening in San Francisco.
Triotech has several years of experience in the Asian market. The company has installed more than 70 attractions in Asia in a wide range of settings, including FECs and amusement parks as well as stand-alone attractions.
The company will be exhibiting at the IAAPA Expo Asia in Shanghai in June 12-14, 2019. You can find them at Booth #1602.