AREA15 in Las Vegas will be the first venue in the US to welcome Van Gogh: The Immersive Experience when it launches on April 6.
Van Gogh: The Immersive Experience is making its way to more US cities, including Atlanta, New York and Boston. This follows successful runs in Brussels, Naples and York.
"The Portal at AREA15 was created to stage exactly this sort of immersive, 360-degree experience," said Winston Fisher, CEO of AREA15.
"We're thrilled to be the first US location to preview this mesmerizing, art-and-technology phenomenon celebrating the life and art of Van Gogh."
First US location for Van Gogh experience
The experience has been mapped to fit The Portal. VIP tickets include virtual reality (VR) goggles for a virtual walk with Van Gogh in 'A Day in the Life of the Artist in Arles, France'.
The production is a 360-degree experience that puts visitors inside the artist's masterpieces. It also explores the life and work of Vincent van Gogh.
The light and sound show features animations of more than 300 of Van Gogh's artworks, which are accompanied by an original score and voice actors.
"Having created numerous immersive experiences around the world, I am thrilled to bring Van Gogh: The Immersive Experience to AREA15, which lies at the heart of the city's new entertainment landscape," said Mario Iacampo, CEO of Exhibition Hub.
Immersive attraction launches April 6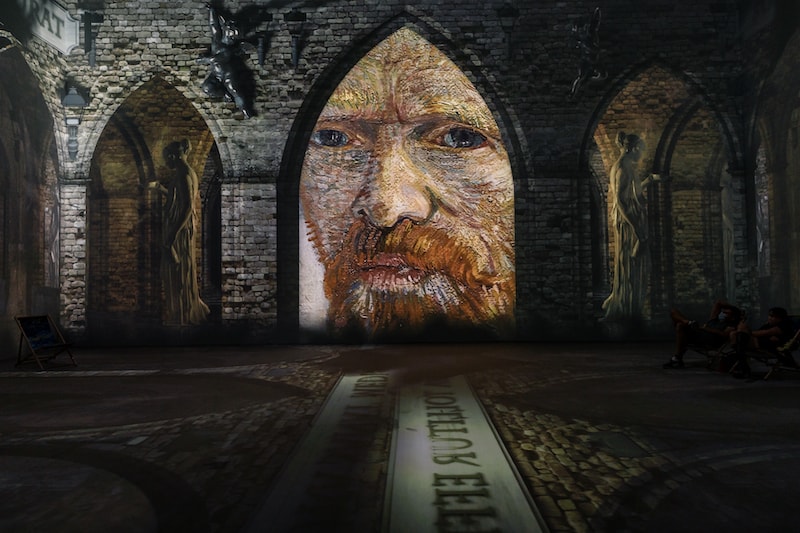 "The innovative storytelling and technology that define Van Gogh: The Immersive Experience make it a perfect fit for AREA15."
Meet Vincent van Gogh, the award-winning touring Van Gogh Museum experience, made its UK premiere on London's South Bank in February 2020.
Last year, the Immersive Van Gogh Exhibit announced the world's first drive-in art experience in Toronto, called Gogh By Car.
Van Gogh: The Immersive Experience was created by Exhibition Hub and presented by Immersive Hub. It runs from April 6 through July 5 at AREA15.
Images: AREA15