by Maris Ensing, Mad Systems
It is time for the AV industry to spread its wings and start to create new markets. A lot of the items of equipment that we have used over the years now are low-cost commodity items. Prices are continuing to drop. That is a curse and a blessing – but more of a curse unless we are ready to change course.
The curse is that it has reduced the value of AV technology-based projects. The introduction of $3,000 UST laser projectors that hardly need any maintenance, and the sub-$1,000 large monitor has changed the equation for most integrators.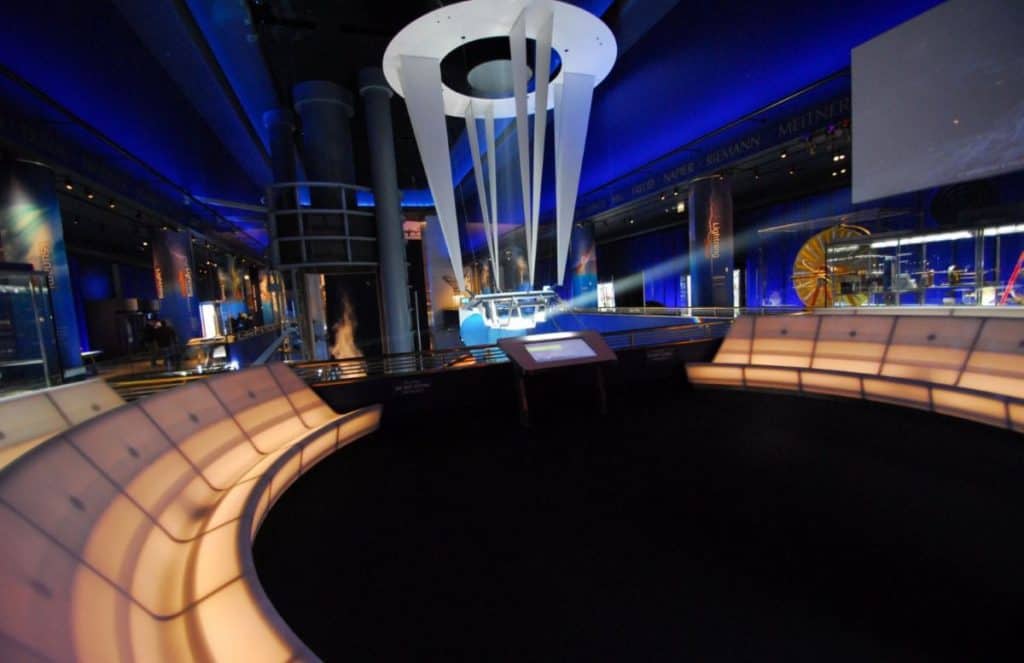 On the other hand, the blessing is that there is no real reason not to use that equipment extensively, now that maintenance is less of an issue, and more media can be generated to make sure that it is well-presented.
After all – our new audience comprises kids that have grown up with an i-something or other smart device in their hands. So, to entice them away from their mom's smartphones we need to come up with something different. They are used to age-tailored content to stimulate and teach. They get their information from Roblox, TikTok and YouTube.
We need to accept that and design the next generation of exhibitions with that in mind.
AV technology for better accessiblity
We can also use this lower-cost hardware to come up with solutions that provide better results when it comes to supporting those who need a bit of help. We should exceed the requirements of ADA and similar standards to the point where we are driving those requirements. It is not enough to merely follow them.
We can guide visually impaired visitors around a venue – the technology is there. We can help the hard of hearing – why not? In the USA, it is essential that we provide at least English and Spanish language support, and ideally a few more depending on where we are. In Europe, multilingual exhibits should be the norm.
By going away from printed graphics, we can cover multiple languages without having to cram all the information onto a fixed surface.
This is what drove Mad System's design work and made the company forge forward on creating servers that can support a large number of different spoken languages, and essentially an unlimited number of languages for subtitle support.
Personalised content
It also made us aware that we need to get better at personalizing content to our visitors. If we know someone is more interested in science than in history, we should be able to accommodate that. If we have a 5-year-old, we should produce a different narrative from when we have a subject expert. After all, one size does not fit all.
This requirement will result in more sophisticated AV technology solutions for our clients, and in more media being generated. Designers and media producers have the potential of ongoing revenue streams as new content is added or changed over the years. For instance, more languages, different versions of the stories to cover all age ranges or updates to existing content.
We no longer depend on seemingly unchangeable printed graphics to tell those stories.
Facial recognition
We are working on self-monitoring systems that email or text us when there is a problem. Systems that do the equivalent of the morning walk-through for you. These would visually and audibly check that all the equipment is up and running. Greener systems, that reduce brightness or volume to save power, increase equipment life. Or options to reduce sound bleed when there are no visitors in a given space.
But that is not the end of it. Look at technologies like facial recognition and license plate recognition. If implemented with care to guard people's privacy, they add incredibly powerful options. They can be used to get more AV technology into a wider market.
We can help to create better customer service by recognizing guests in bars, restaurants and hotels, in retail settings, on cruise ships and in airports. It is possible to tailor menu boards in drive-throughs because we know who is in that car we just recognized, and we know what they like.
We can help people to meet in social settings by recognizing them and having some information as to their interests, their likes and dislikes.
Possibilities of AV technology are endless
Then there are new verticals such as Smart Cities, and subsets of those verticals such as public transport.
Why not use digital signage and recognition driven wayfinding in public transport? This could help someone find their way through a complex transport system such as the London Underground. We could help them by making their connections as efficiently as possible.
The possibilities with the new technology that is now available and ready to be deployed are endless – we just need to think outside of the types of work that we have done over the past 40 years to prepare for the next 40.
We need to re-think where the value of our projects is – there are undoubtedly more big changes in the wind! The sale of low-cost monitors and projectors will change the landscape for AV integrators. Those thinking ahead will thrive to create new markets like never before.