Technology, including a variety of powerful AV solutions, can transform the customer experience. And when people experience something remarkable, it's only natural that they want to share it with their friends, family, and colleagues.
By the Electrosonic Technology Design Team.
We take a look at some technology tools and techniques you can leverage when creating shareable experiences, and how to make it easy for visitors to spread your message far and wide.
Creating shareable experiences
What is it about a specific experience that not only delights, but makes it one people want to share? A study on the psychology of sharing and word-of-mouth communication by The New York Times Customer Insight Group found six key reasons people decide to share something with others:
49% of respondents expressed a desire to inform others of products they care about to change opinions or encourage action
68% said they share to give people a better sense of who they are and what they care about
69% said they share information to feel more involved in the world
Around three out of four respondents said that they process information more deeply, thoroughly, and thoughtfully when they share it
78% said they share information online because it allows them to connect with people they might not otherwise stay in touch with
84% said they share because it is a way to support causes or issues they care about
Creating a WOW Factor
When a customer has a WOW experience, their expectations are being exceeded in thoughtful and unexpected ways. The person feels they are not just a number, but that they're experiencing a personal, emotional connection.
You can create such an experience by delivering unique, meaningful gestures that don't feel like they're part of a scripted process. And ideally, these details should be an expression of your company's culture, shared values, and ideals.
Combining technology with the power of story can help in creating shareable experiences with a memorable WOW factor. New technology has the ability to captivate people and give them unique experiences they want to tell their friends about. Story gives them the ability to remember and convey the message in an engaging way.
Making it easy to share
To maximize sharing, social media technology should be an integral, organic part of the experience. Some other things you can do to increase sharing include:
Feature an interesting statistic, a fun video, or actionable promotion that the participant's family and friends and family members will find useful, entertaining, or educational.
Offer exclusive benefits, such as a special discount or piece of content, that are only unlocked if the content is shared.
Gamify the process by creating a series of fun tasks or a scavenger hunt that delivers exclusive content as a reward once completed.
Create a compelling call to action that tells visitors exactly how and why sharing the content will benefit them and their social network.
Encourage participants to sign up for your email list, add your company to their social media feed, and opt-in to your newsletter so you can prolong the experience by continuing to share afterwards and supply them with exclusive benefits.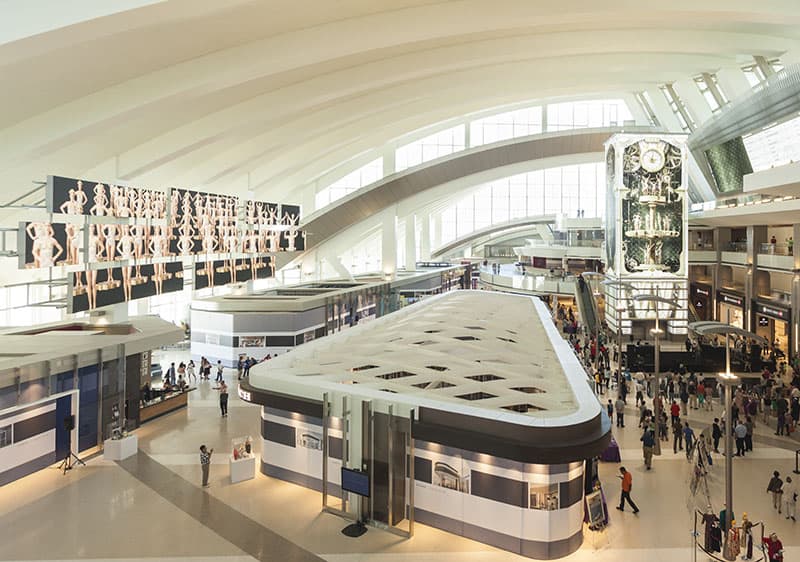 Creating shareable experiences and reaching a larger audience
It's tempting to try to have a presence on every social media platform, but that may be a waste of energy and time. Instead, simply ask your audience what social media apps they prefer through a short survey. Be sure to gather information about the demographics of your audience as well.
Then continue to test your results. Concentrate your efforts on only those sites and methods that produce results. This enables you to build your desired audience over time. It can also be instructive to look at where and how your successful competitors and market leaders are posting.
In the end, success on social media comes down to a few basics: a recognizable photo, brand message, or logo; keyword-rich descriptions that still sound natural; high-quality, relevant content; a compelling call-to-action; and a trackable link back to your website.
Electrosonic – creating projects that people want to share
Electrosonic provides creative AV solutions in the corporate, cultural, entertainment, and leisure markets. Our goal is to not only create a remarkable experience for visitors. We also want to create one that they will also be compelled to share with others.
At the entrance to the Seminole Hard Rock Hotel and Casino in Tampa, Electrosonic helped create a one-of-a-kind "Wonder Wall" feature. The Wonder Wall consists of a transparent cylinder with an exterior water curtain feature. An interior surface covered by TransVue rear projection film.
Projectors give complete coverage of the screen area, sharing stored files, video effects, and the Casino's own multichannel TV system.
Creating shareable experiences at LAX
For some nine million travellers a year, the Tom Bradley International Terminal at LAX is the first and last impression they will have of Los Angeles. This terminal has added a WOW factor to visitors' experience with an Integrated Environmental Media System (IEMS). The IEMS provides passengers with entertainment and essential information.
A massive Welcome Wall displays scenes of greeting and stunning visuals to refresh arriving passengers. As well as this, the Bon Voyage Wall provides a unique send-off. It includes images expressing LA's diversity, creativity, and energy.
In addition, a 72-foot tall Time Tower entertains and informs. It features content exploring time as part of the travel experience. A 120-foot-long Story Board displays content based on the art and cultural traditions of destination cities around the world.
This is a unique fusing of technology, architecture, and storytelling. And it's one that that thousands of passengers feel compelled to share with friends, family, and on social media each year.
Kennedy Space Center
And when the Kennedy Space Center Visitor Complex in Orlando wanted to enable visitors to experience the drama and wonder of space travel, Electrosonic's expertise in creating shareable experiences came to the rescue.
Electrosonic worked with NASA to deliver a memorable experience using interactive exhibits, audiovisual simulators, and advanced solutions like video mapping. The resulting exhibits give visitors a first hand feel for life onboard the International Space Station. They can enjoy an immersive experience of sleeping, eating, exercising, and functioning like a real astronaut.
Electrosonic offers a broad portfolio of solutions that can be specifically tailored to meet and even exceed the needs of clients and their operations. Our teams of dedicated specialists will ensure that any solution we design, build, and deliver will work faultlessly. Even within the most challenging and complex environments.
We partner with content and media producers to bring their story to life. We use innovative AV solutions and ensure that the ability to share content, ideas, and experiences is incorporated into the story and technology.