Today's retail spaces are becoming so much more than shops and stores. Shopping and entertainment are well and truly converging.
The purpose of retail destinations has evolved creating lifestyle destinations for people to shop, eat, drink, socialise and work. Entertainment now plays a key role, reinventing spaces and redefining retailing into Retailtainment.
American sociologist George Ritzer coined the term 'Retailtainment' in 1999. It points to the fast-growing trend of in-store customer experiences and shopping-centre-based attractions that are adopting eSports, consumer engagement, high-end audiovisual (AV) technologies and experiential attractions.
Why retailtainment?
The advertising and consumer purchasing landscape has changed dramatically in recent times. Brands and corporations can no longer compete on price and product alone. This is especially in the face, and convenience, of online retail options.
Not only do stores have to promote themselves to consumers, but shopping centres and malls have to continually evolve, reinventing spaces to remain attractive to the best retailer tenants. In many cases, in-store infrastructure is out of date and retail lags behind many technological trends.
A recent study by GFK found that 59 percent of 20 to 29 year-olds and 57 percent of 30 to 39-year-olds agreed with the statement that "experiences are more important than possessions." This 'Millennial Movement', along with their online shopping habits, are driving a retail revolution. The rising influence of experience in the purchase process, and of the demand for out-of-home experiences, is leading to a big shift in the business model.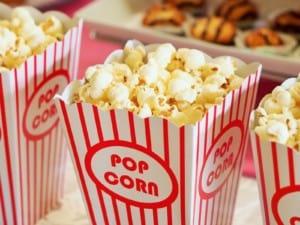 While commercial entertainment such as bowling lanes and cinema multiplexes have become established forms of 'first-generation entertainment', they are no longer points of differentiation.
Shopping centres are now hosting a wide variety of attraction concepts with experiences such as The Void (a virtual reality experience), Hub Zero (a virtual reality gaming centre) and Orbi (a high tech wildlife park combining Sega and BBC Earth) being very well received. Offering unique attractions retains existing visitors and draws in new visitors. This is also captured in the 'experiential retail' offering, with brands such as Lego, Apple, Nike and Disney owning well-deserved reputations for creating compelling retail experience stores over the years.
The use of AV for unique out-of-home retail experiences
Interactivity, personalisation and entertainment are key trends in retail, powered by cutting-edge AV technologies. But, the key to successful AV design in retail spaces is understanding how AV fits in.
AVIXA's Market Opportunity Analysis Report (MOAR) series has helped to shed light on the market landscape, with retail as the first target of study. The results of MOAR: retail showed retailer preferences pointed toward the adoption of more established technologies such as displays and audio. It also showed interest in more cutting-edge options like AI and virtual or augmented reality.
From a design perspective, it's essential to not 'over-design' from day one. This allows time for the technology to evolve. Meaning that the best and most current technologies are in place by the time the installation opens.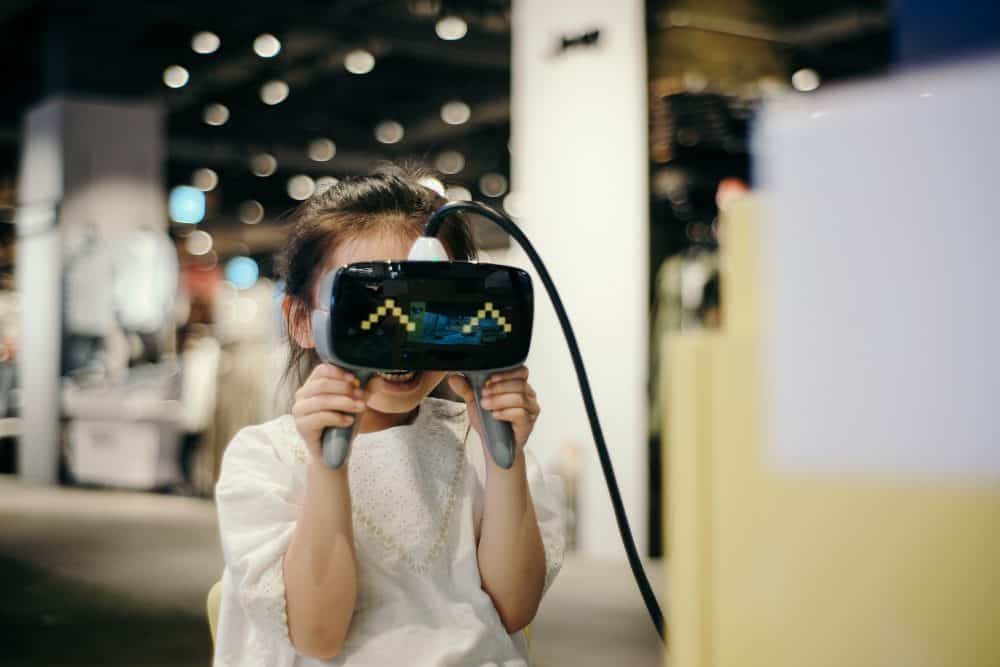 Retailtainment AV technology trends
Current retailtainment AV technology trends include:
Layered Projection Mapping: Projection mapping with live entertainment or real-time media or social media feed overlays provide a dynamic approach to standard projection mapping techniques and encourages interactivity with customers.
Mixed Reality – Augmented Reality (AR) and Virtual Reality (VR): Mixed reality experiences are an attractive option for retailers. This comes about as wearable technology becomes more accessible. AR technologies can guide customers through stores in an entertaining and informative way. They do so by blending product details and location into the experience. For example, customers can now hover their mobile device over a product's tag and discover a product's story. VR completely immerses shoppers in a virtual experience or serves as a separate attraction in its own right within a shopping centre, thus requiring more floor space and a more disruptive design and build process. On the contrary, AR solutions are often less disruptive to existing store layouts, formats and processes.
Mobile: The introduction of 5G will quicken the adoption and integration of powerful solutions and allow for better integration with mobile services and applications, including AR and NFC (Near Field Communication) installations.
Direct-View LED technology for Digital Signage & Interactivity: Once only suitable for bright, outdoor displays when being viewed from a distance, pixel pitches have reduced significantly making LED display technology perfect for retail, replacing LCD displays. Viewing distances can now be as low as one metre depending on the application. It can also offer a seamless image with stunning high-resolution quality.
Near Field Communication (NFC) for Personalisation & Interactivity: Digital signage screens are increasingly being equipped with NFC technology for dynamic, personalised experiences. Visitors can walk up to a digital signage screen and engage with it. This engagement will change the on-screen content via an NFC-enabled mobile device.
Applying principles of attraction experiences to retail
At the core of both retailtainment experiences and attractions is storytelling. It is the creation of an experience that blends technology, interactivity, design, values and personalisation to connect to the audience via a story.
By adopting the principles of location-based attractions and experiences, retailtainment translates what brands represent into shopping centre and store-based interaction, with technology as an overlay to communicate their story.
Electrosonic has delivered hundreds of interactive experiences that seamlessly blend technology and storytelling for visitor engagement.
The Family Entertainment Center at the 360 Mall uses lighting and AV technology to encourage participation. Furthermore, it creates memorable experiences for visitors. The technology helps the mall to boost repeat visits and attract new audiences.
At the Tom Bradley International Terminal at LAX Airport, Electrosonic provided a series of seven digital media features. These are part of the interior architecture, providing entertainment and information to passengers; welcoming them into the building and their airport experience.
The New York City's 250 West 57th Street Lobby Ceiling was digitised after the Empire State Realty Trust (ESRT) set out to renovate the 537,839-square-foot office building with a goal for the lobby on its own to attract higher-paying tenants. To deliver on this goal, Electrosonic worked with Gensler, Tactical Maneuver and Megapixel VR to transform the lobby into a standout art installation. Designing and integrating a complete AV and control system helped to engaged and awe guests. It also created a living canvas that guests could engage with daily as they come and go from the building.
Reinventing spaces for retailtainment
Worldwide, mall-based attractions are becoming the norm.
Dubai Fountains
In Dubai, which has more retail space than any other country in the Middle East, the Dubai Fountains at Dubai Mall features a fountain show that runs every 30 minutes. This show runs every day of the year, attracting millions of visitors annually.
Mall of America
In North America, the 520-store Mall of America is evolving into an entertainment hub. It is doing this in part by hosting more than 400 events annually. It also has an indoor amusement park, an outdoor skating rink and plans to build an indoor water park.
VR is also gaining popularity among both brands seeking engagement, and operators setting up attractions in their own right. In 2018, Amazon opened VR kiosks in 10 shopping malls across America to promote its Prime Day shopping event. This year, The Void, the location-based VR experience, is opening its twelfth ticketed mall-based VR experience in San Francisco.
In Europe, Brussels' Mall of Europe includes a Spirouland theme park. While on the other hand, the Redi Shopping Centre in Helsinki features an experiential component. This includes climbing, indoor skydiving, and a 7D-virtual world.
The rise and opportunity of esports as retailtainment
Video games often over-perform and venture into unforeseen territory. Take, for example, Grand Theft Auto V. The game broke industry sales records. It also became the fastest-selling entertainment product in history; earning $800 million in its first day and $1 billion in its first three days.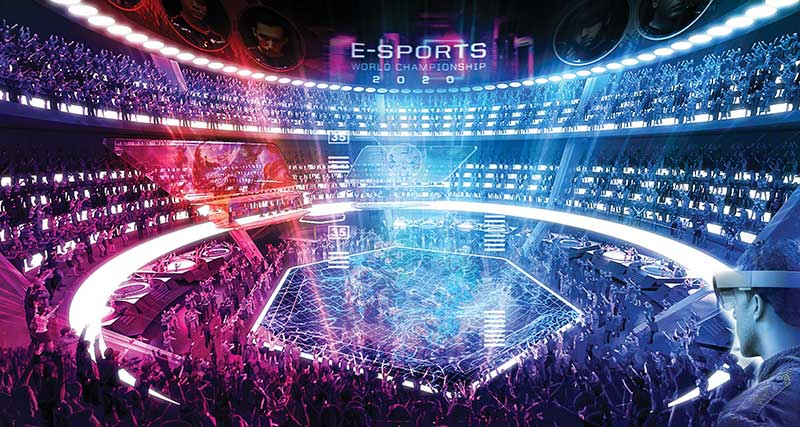 According to architectural design and planning firm Hellmuth, Obata & Kassabaum (HOK) and software company SAP, eSports represents the fastest growing industry in the entertainment sector. The expectation is that total revenue for the eSports market will reach US$1bn (€892.6m, £792.5m) in 2019 and exceed US$1.8bn by 2022.
Globally, eSports arenas are opening their doors to welcome rapidly-growing communities of gamers looking for hands-on time with the best gaming equipment and facilities that money can buy, among huge numbers of fellow gamers.
Esports competition
With the real estate opportunity provided by large shopping malls, architects and designers have an opportunity to rethink every aspect of the traditional sports and entertainment environment from the ground up – from the seat to the building's form and location.
Battle Arena, is a new gaming centre in Petaling Jaya. This claims to be the largest eSports club in Southeast Asia. It takes up 17,000 square feet of space. It also boasts 114 high-end gaming PCS, dedicated booths for video streamers and VIP rooms for pro teams to train. In Europe, the continent's largest eSports venue, the Riot Games eSports Stage, opened at a shopping mall in January 2019.
Designing a retailtainment experience for the future
The landscape for reinventing spaces to feature retailtainment experiences is vast, with so many directions and technology choices available.
Electrosonic has many years' experience gained from working with retail space architects, designers and operators and delivering projects that bridge technology, storytelling, design and experience. All these are key themes for a compelling, scalable and future-proof retailtainment experience.