Audiovisual technology has become a natural part of the human experience. We begin interacting with digital displays from the moment we get out of bed. They are present during our commute, at school or work, at retail centres and restaurants, and at nearly every location we visit throughout the day. Therefore, collaboration is key from the start.
By the Electrosonic Technology Design Team.
People have come to expect AV technology in the spaces they occupy. Which is why it's essential that architects, designers, and creative professionals think about the AV experience at the inception of a construction or renovation project.
The integration of digital screens and audio speakers should be as high on the list of considerations as the location of windows, selection of materials, HVAC, plumbing and electrical wiring. Partnering with a technology consultant during the design phase increases efficiency and ROI, lowers total cost of ownership, and facilitates smoother project execution.
Collaboration is key
As an architect or engineer, your clients hire you based on your skills—the great design and construction of awe-inspiring structures. When it comes to audiovisual integration, it's equally important to include AV design specialists who are masters at their craft. By leveraging their experience and expertise, stakeholders can realize the project of their dreams.
This might be a blanket of wall-to-wall digital displays to create immersive experiences or enterprise-grade information technologies to educate and inform. Collaboration between AV consultants and building professionals at the blueprint stage creates the best recipe for project success.
The benefits of AV consultants
AV consultants can develop a solution to meet your business objectives and help tailor a project so that it stays within budget. It's perfectly fine if you don't have a clear vision as to how AV technology will play into your space. A gifted consultant will offer suggestions as to how to design an AV experience that is as functional as it is memorable.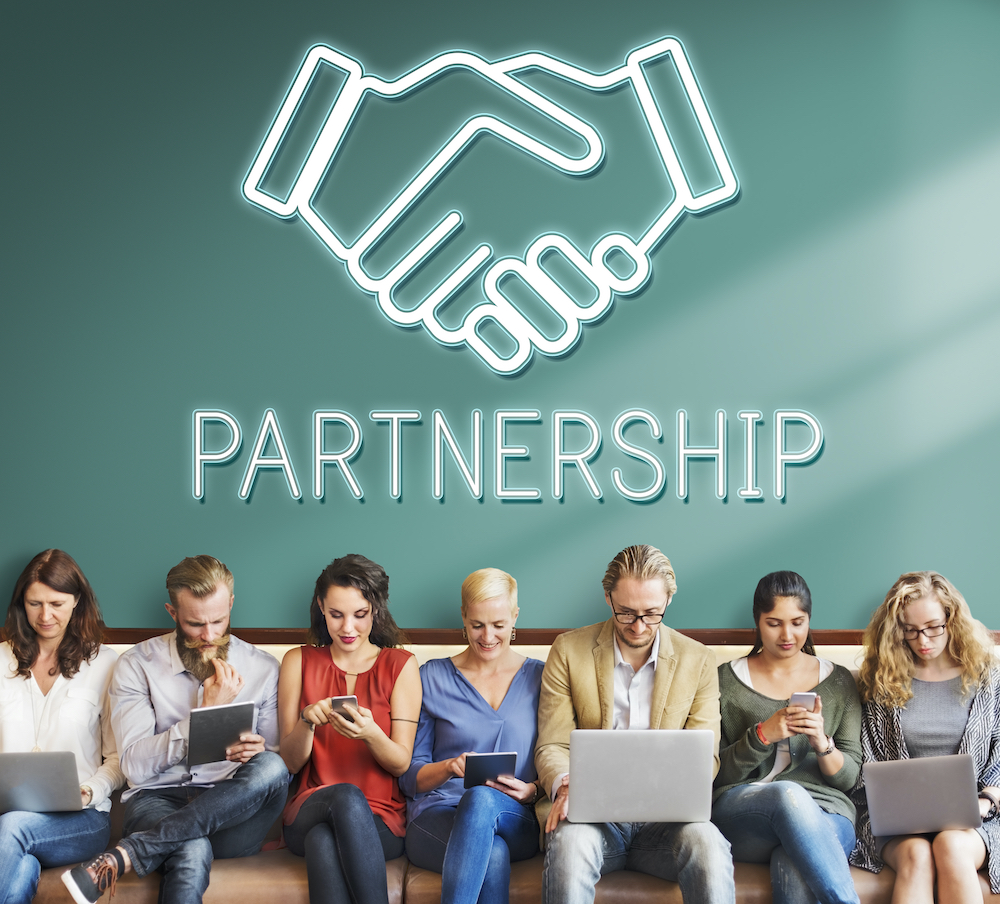 The best AV consultants aren't interested in selling a catalogue of equipment that might be superfluous or go unappreciated. Rather, they are committed to providing only the tech you need to achieve your goals. They'll also help you understand the technology you'll be using, and how the investment will deliver a return with dividends.
Keeping an eye on project costs is a key function of AV consultants, including operational and maintenance costs that will accrue over the lifetime of your installation. You'll know that you have chosen the right collaboration if your AV consultants provide informed estimates on how much your technology will cost both in the short-run and well into the future.
The pitfalls of poor AV planning
While it's feasible to integrate an AV solution after a space has been designed or built, the delay may limit project possibilities. For example, a stakeholder may want a certain audio experience, only to discover the vision isn't possible due to the way the sound of a building's HVAC system interferes with microphones or speakers, or the sound outside interferes with the acoustics.
All of these factors need to be taken into account to ensure audiovisual systems perform to optimal standards, giving users the best experience possible. AV consultants can coordinate with architects and contractors, in order to increase the breadth of projects that can be brought to fruition.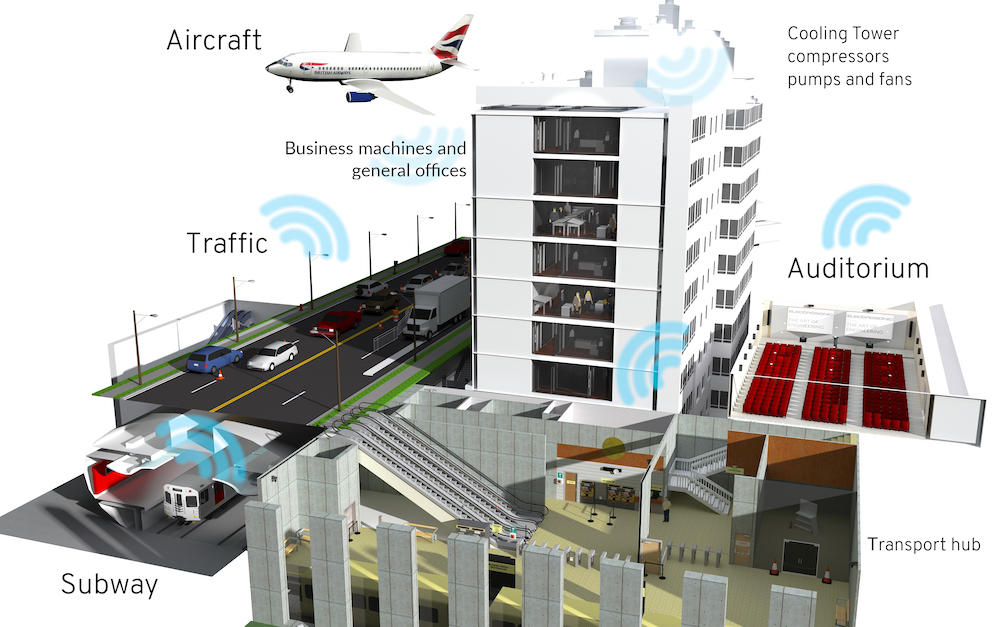 Building projects require the expertise of dozens, if not hundreds, of vendors all doing their part to bring a vision to life. An AV system alone might require different vendors to provide the hardware, software, and media. Without proper planning, all these firms and individuals may bring their best work only to discover that integrating everything into a seamless solution is a costly, and maybe even an impossible challenge.
Great AV consultants have developed partnerships with a range of vendors and understand how to manage the disparate, moving parts so that they fit together harmoniously, allowing your project to proceed on time and within a realistic budget.
Electrosonic is your day one partner for collaboration
For 55 years, Electrosonic has been creating innovative AV experiences that last a lifetime. In just the previous half-decade, we delivered more than 2,500 installations around the world. We've learned firsthand that the smoothest projects are the ones where we're asked to provide consultation at the beginning of the brainstorming sessions—preferably day one.
That phone call at an early stage of the RIBA plan of work is key. It allows us to bring our proprietary Technology Master Planning process to projects. We can fuse architecture, storytelling and technology to create unforgettable experiences.
Some of the notable projects in our portfolio include:
Tom Bradley International Terminal at LAX
Los Angeles is home to one of the busiest airports in the world, LAX. The airport saw a record 87.5 million travellers pass through its terminals in 2018. Visitors traversing through the Tom Bradley International Terminal can now enjoy an exceptional travel experience. This is courtesy of an Integrated Environmental Media System (IEMS) that Electrosonic had the pleasure of designing.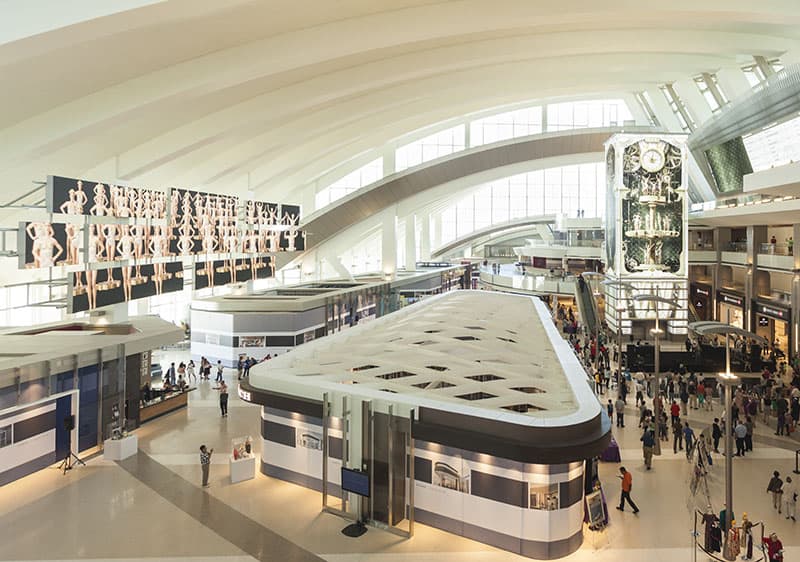 Leveraging seven digital media features integrated into the architecture of the terminal, the IEMS at LAX has no rival. An enormous Welcome Wall says hello in multiple languages, greeting arriving travellers. A Bon Voyage Wall says farewell with images that represent LA's diversity and energy. And for those waiting to catch their flight, a 72-ft. high Time Tower delivers infotainment to help pass the time.
Sheikh Abdullah al Salem Cultural Centre
We also had the privilege of integrating audiovisual technology at the largest museum in the world. Sheikh Abdullah al Salem Cultural Centre in Kuwait spans over 22,000 sq. ft. and 23 dynamic galleries. It contains over 800 exhibits and interactives dedicated to natural history, science, space and also Arabic Islamic science.
Our experts were tasked with designing all the AV exhibits across the Centre. During this collaboration with Cultural Innovations, our AV consultants were able to turn design concepts into audiovisual solutions.
Led by a senior project manager directing more than 100 engineers and workers, we installed AV hardware across the enormous complex. We created immersive environments, large scale models and compelling interactivity.
One World Observatory
No tourist trip to Manhattan is complete without a stop at the tallest building in the Western Hemisphere. Namely, One World Trade Center, also known as the Freedom Tower. Atop the tower sits the Observatory where our AV solutions provide guests with an audiovisual experience. One which is sure to be the highlight of their visit.
A ride up the Sky Pod elevator provides an immersive time journey. It recreates the history of Manhattan all in just 47 seconds. Then, at the top, visitors walk over a glass floor created by a floor-mounted video wall. The innovative Observatory experience received the prestigious Thea Award for Outstanding Achievement in the Attractions category.
Achieve your vision with Electrosonic
At Electrosonic, we know AV technology. Our AV consultants and solutions set industry standards. We are also continually innovating to design new experiences that deliver the WOW factor. For decades, clients have turned to us for our creativity, integration expertise and project management capabilities. Not to mention our track record of executing show-stopping projects.
If you're considering embarking on an architectural AV journey, reach out to us at the start for a collaboration. We can help you achieve a remarkable vision without compromise.