The IAAPA Expo one of the pinnacle events in the calendar and one where everyone is vying to make the biggest announcements, showcase the latest technology, release the most intriguing research and generally pack in as many meetings, dinners and parties as possible.
Author: Mel Taylor, CEO of Omnico Group
With the dust settling after the IAAPA Attractions Expo 2016, here we highlight five of the key trends to emerge from the show.
The Experience Economy
The IAAPA Attractions Expo wouldn't be the event it's now known for without the latest technology and new attraction launches.
2016 was no different, with many companies focused on the immersive; from real-time, full-body motion capture gaming in a virtual world via DreamCraft, to the ground-breaking "Dynamic Motion Theatre' by Dynamic Attractions, the winner of the Brass Ring Award.
However, the immersive experience has gone beyond individual park attractions, and taken the leap into every customer touchpoint, "starting with the experience of buying a ticket online, through to parking, entry and in-park queues'. Six Flags' CEO and President, John Duffey, told audiences that "today we're blessed in this industry that we have a generation that values experiences more than possessions."
Omnico's own Theme Park Barometer research echoes his comments, with a high percentage of respondents across the US, UK and China revealing their desire to pre-book VIP experiences before travelling, have the ability to buy anything via a cashless device, and be told the best times to go to restaurants for quick service. These instances and touchpoints are all part of the overall theme park experience, which must encourage visitors to engage with and immerse themselves in the brand.
Retail and entertainment collide
According to various industry research on consumer shopping habits, much of the spending growth is now from leisure activities. Kevin Jenkins, Visa UK and Ireland Managing Director, said at the launch of their September UK Consumer Spending Index, that "growth was once again driven by the experience economy, as people spend more on meals out, family holidays and trips to the theatre."
We've seen this trend growing, with more and more retail destinations launching entertainment and amusement centres to capture the attention of the whole family and keep them at the destination, and spending, for longer.
During the Expo, Lionsgate and Parques Reunidos announced a strategic agreement to develop facilities based on the Lionsgate brands, including The Hunger Games, Now You See Me and Orange is the New Black. The companies plan to open the centres in high-traffic shopping areas. Their CEO, Fernando Eiroa, has previously been quoted saying, "shopping centres have evolved into spaces where families spend time together." It is likely that we'll see further retail destination and entertainment partnerships emerging in the coming months, as consumers move to spend increasing amounts on experiences.
Internationalisation at IAAPA
During the Expo, Six Flags Entertainment Corp's announced its expansion into Saudi Arabia with three parks, the first aiming to open by 2021. The Middle East, led by UAE, is expected
to emerge as a major destination for theme parks by 2020, driven by increasing investments from international players on entertainment, leisure projects, and recreational infrastructure in the GCC and UAE.
A focus on tourism and entertainment, along with rising disposable incomes and middle class and international park visitors, are making it more attractive than ever for international theme park brands to invest in Asia-Pacific. The region is expected to be the fastest growing market between 2014 and 2020, while it's been revealed by analysts that China's theme park market could become the world's largest by 2020.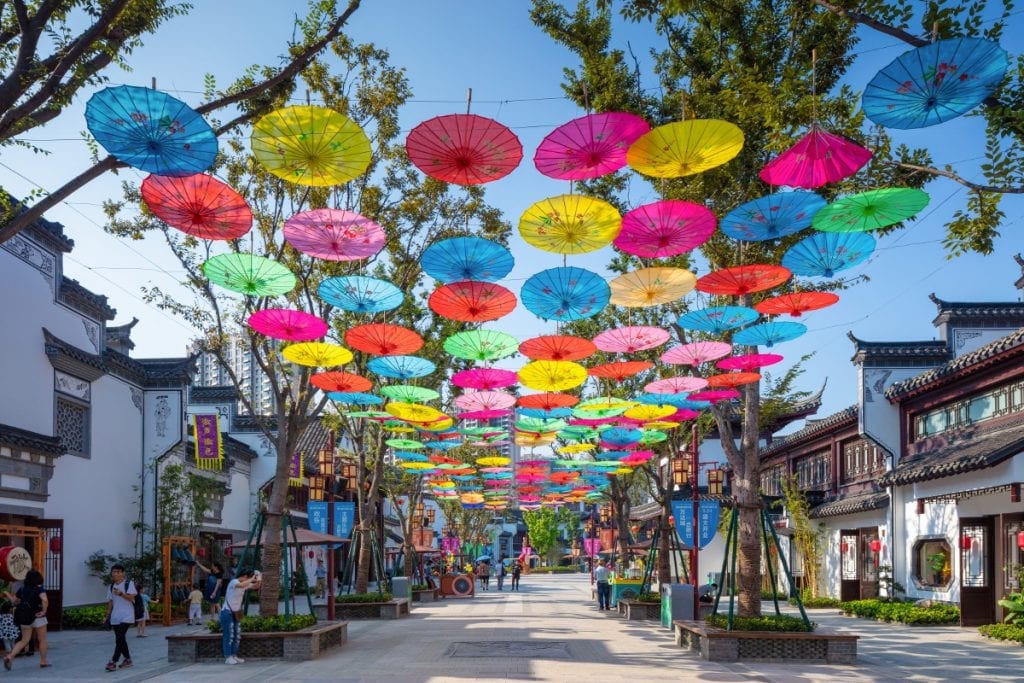 Meanwhile in the US, which represents over 50% of the industry today, the growing base of retired baby boomers devoted to leisure and recreation is forecast to emerge into a lucrative consumer cluster for the established theme parks across America.
Virtual reality goes beyond the ride
Virtual Reality seems to have trickled into every industry; from travel firms offering immersive VR tours of hotel rooms, to retailers offering VR catwalk shows of the latest seasonal trends. The applications for the technology seem far-reaching and at the Expo we saw the technology offering innovative solutions to guest experiences beyond the rides and gaming.
Holovis is taking augmented reality and gaming to a new level with its Extended Experience; an app that allows park-goers to play multiplayer interactive games by pointing their phones or tablets at targets such as park tickets or merchandise. The Extended Experience can be used to direct people to different spots in the park, easing capacity issues and driving guests to underperforming food and beverage outlets.
Industry research has revealed that over 80% of guests want AR and VR theme park experiences. 97% wanting quality queue line entertainment. Research conducted by Omnico Group also revealed that 65% of visitors expect VR experiences and guides in the next three-years. Service-driven innovation is a must for operators to invest in, with queue-busting technology in particular at the top of the shopping list to ensure a seamless and easy-to-navigate guest experience.
Personalisation expectations evolve
In order to inspire repeat custom from their guests, theme park operators must consider how they build long-term relationships with their visitors, with tailored packages and programmes, collation of loyalty points and personalised money-can't-buy rewards and experiences. According to the Theme Park Barometer, 43% of global theme park visitors expect to be able to receive offers based on their personal preferences, spending habits and ride choices in the future.
The personalisation theme continues to evolve in merchandise. Examples range from more traditional personalised t-shirt printing, to Bobblehead figurines, which seem to top many Christmas lists this year. BobbleShop was at the Expo using a compact 3D-imaging camera to capture images of customers' heads to craft onto 3D bobblehead figurines! Research revealed that 51% of people in the Far East expect to see 3D printed personal merchandise in theme parks in the next three years.
No longer do guests want to receive the same t-shirt and toy as everyone else, they want it to be unique to them and their personal theme park experience.
Conclusion
These trends are just a snapshot of what launched or was discussed at the IAAPA Attractions Expo last week. What is clear, however, is that emerging technology and visitor demands are placing more and more emphasis on the overall guest experience.
Save
Save
Save
Save
Save