The news came just three months after he had left the park for an executive role at Tivoli in Copenhagen.
Andreas Veilstrup Andersen tells Blooloop about his decision to return to Liseberg, as well as the big expansion planned for the park. Andersen previously worked for Liseberg for eight and a half years. During his 19-year theme park career, the 48-year-old Dane has worked principally for three organisations: Tivoli, IAAPA and Liseberg.
"I can honestly say that I wasn't finished," he says of his departure and subsequent return to Liseberg. "When you leave a job like mine, there is never really a good time. But I think the timing, in this case, was especially bad, because of our expansion project."
Andersen returned to Gothenburg as the park continued its SEK 1.9 billion (€180m, $200m) 'Jubileumprojektet' expansion. Approved by Gothenburg City Council in 2017, it is due to be completed in 2023. This will coincide with the park's 100th anniversary.
New rides have already appeared. These include Loke, an Intamin Gyro Swing, and Valkyria, a Bolliger & Mabillard Dive Coaster (pictured below) that opened a year later in 2018. However, the two cornerstones of the expansion – an indoor water park and themed hotel – are still works in progress.
A difficult decision
So why leave Liseberg last year? Andersen's reasons were understandable. "I have a mother, who is not getting younger, and also a daughter who's 11 going on 25. So I have this logistical problem with my family in Copenhagen, and Tivoli is great. 'Let's do it' I thought. But at the end of the day, when you weigh up all the emotional aspects, but also the timing aspect, it wasn't the right decision."
Subconsciously, maybe he knew all along. "I hadn't sold my house in Gothenburg," says Andersen. "It was up for sale, but I was still cleaning it up!"
"When the board of Liseberg contacted me about going back, it kind of made sense. They said there had been some really strong candidates, but if they gave me some flexibility regarding where I live, how I work, would I be interested in having a dialogue? I really do enjoy Liseberg, and I think I make a difference here. It's been very easy getting back into it."
Andersen's role is broadly the same as before. As group-wide CEO he is also responsible for Liseberg's existing business hotel, two campsites and a dinner show venue. From October, the latter will play host to the ABBA experience Mamma Mia! The Party.
Leaving Tivoli
Does Andreas Andersen feel bad about leaving Tivoli so soon after returning as Executive Vice-President? After all, this is the park where he began his attractions industry career. He served at Tivoli as Vice President from 2001 to 2008.
"Of course it was not an ideal situation. I love that park, it's sort of my home park. I was sad to leave. But Tivoli is a very attractive employer and I think they've found someone perfect to do that job. Kasper Schumacher, the former CEO at Skånes Djurpark, is an old Tivoli colleague and a great guy."
Andersen served as Chairman of the global association for the attractions industry in 2018. He even persuaded it to take Euro Attractions Show to Gothenburg in 2015 and was also previously IAAPA's Executive Director for Europe between 2008 and 2011. "They were probably the most stimulating and rewarding work years I've had," he says.
Andreas Andersen's serendipitous career
Despite landing some powerful positions over the years, Andersen says: "I never really had a career plan, never set forth a path. Everything is a coincidence." His original appointment to Liseberg back in 2011 is an example of such serendipity.
"I'd been at IAAPA for two-and-a-half years when we had a Spring Forum in Gothenburg, in 2010. I was sitting in the hotel eating breakfast and read the job advert for CEO in the newspaper. I thought, 'Oh that's interesting' and put the paper in my bag. Two weeks later I found that paper and called the headhunter. 'But you're looking for a Swedish person?' I said. 'No' he replied. The rest is history."
"We are now really gearing up for the expansion in three years' time. We have a very good organisation to manage the building of it. But a lot of my time and effort will be taken up integrating it with the park and the other business areas."
Liseberg's hotel and water park plans
Construction on the hotel began in mid-October. Named Liseberg Grand Curiosa, it will be a themed property with 457 rooms. It will include features such as a slide between the floors and a carousel in the restaurant.
A launch date has yet to be confirmed, but the hotel will open ahead of the water park that will adjoin it. Andersen likens this to Rulantica Water World at Europa-Park in Germany, which opened several months after the neighbouring Krønasår hotel.
"I think it is very smart from an operational perspective not to launch two big business areas at the same time," says Andreas Andersen. "Our water park will be smaller than Rulantica. That has, I think, an instantaneous capacity of about 3,700 to 4,000. Ours will have 2,200. There will also be an outdoor section. The idea is to establish a good base product and then expand."
The design of both the hotel and the water park is being overseen by long time Liseberg Creative Director David Schofield. The name of the water park will be revealed in due course. Spanning 18,000 square metres of indoor space, it will open in 2023 with 10 slides and eight experience pools.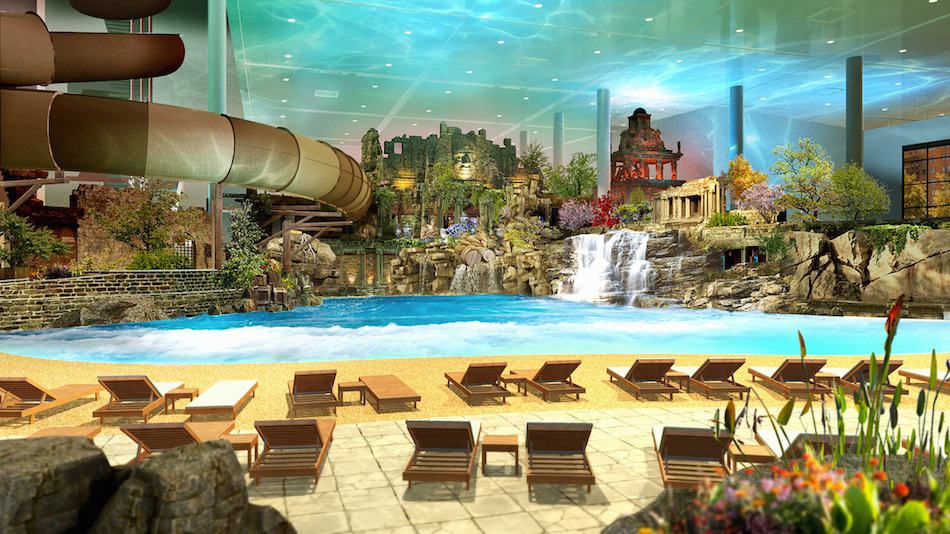 WhiteWater and WTI (Water Technology Inc) are on board as primary suppliers. Market and feasibility studies have already been provided by LDP (Leisure Development Partners). Forecasts suggest the facility, which will operate year-round as a second gate, will attract around half a million guests a year.
Liseberg's new neighbour?
Water park construction will begin in the third quarter of this year. Between 2.2 and 2.4 hectares will be developed for this and the hotel. Yet in total Liseberg has around 6 hectares of land available for expansion next to the E6 highway. Some of this has been earmarked for a new Volvo experience centre. If approved, this would include 1,550 parking spaces that could also be used by park guests.
The 20-23,000 square metre facility would replace the existing Volvo Museum near the firm's headquarters in the Arendal district of the city. According to the Dagens Nyheter newspaper, it would include a "state-of-the-art showroom" showcasing not only the manufacturer's cars and lorries but also its self-driving vehicle developments.
A new brand centre
Designs for the brand centre, as pictured above, have been prepared by Henning Larsen. The Copenhagen architects also designed the Danish capital's Opera House as well as the planned Citygate skyscraper in Gothenburg.
A planning decision regarding the Volvo project will come soon. Documents suggest it could be completed by the third quarter of 2022.
Further developments are planned at Liseberg beyond the completion of the Jubileumprojektet in 2023, including a second hotel. There will also be some smaller additions in 2021/22.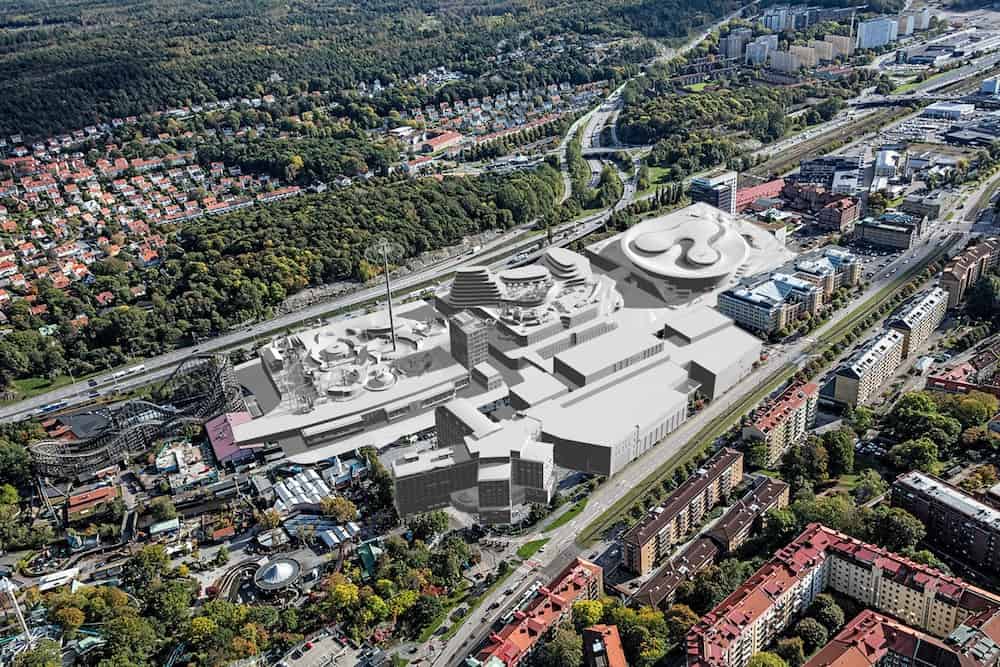 Underlandet – a classic new dark ride
Before all of the above, Liseberg also has a new attraction opening this coming April. Located beneath the Kalinlandet children's area, Underlandet (Underland) will be the park's first new dark ride for 40 years.
In spite of all the dark ride developments that have occurred in the industry, Underlandet will be unashamedly old-fashioned. "It will not be media-based at all, not screen-based, you are not shooting at anything," says Andersen. "It will be a classic animatronic, themed scenery kind of thing."
Liseberg's CEO says one of his favourite dark rides is Wallace and Gromit's Thrill-O-Matic at Blackpool Pleasure Beach. "I don't know why, but I just love that ride. It's quirky and funny, I can follow the storyline. It's just right. I think if we can create something with a similar flavour with our characters here, it will work very well. Every day I walk the track and it just gets better and better."
During a ride lasting almost three-and-a-half minutes, guests will be taken into the secret underground world of Liseberg's rabbit mascots. The new ride will feature a transport system from Gosetto, theming by P&P Projects and animatronics by LifeFormations. Once again, Schofield will lend his creative touch.
Amusement parks as community assets
A classic sounding dark ride such as Underlandet is perfect for Liseberg. Like parks in other Nordic cities, the Gothenburg attraction is not ashamed to celebrate its 'Tivoli' (amusement park) roots.
Such facilities rely heavily on repeat visitation and intergenerational appeal. Adults come not only to accompany their kids, but also enjoy concerts, eat, drink, or simply rekindle memories of their youth.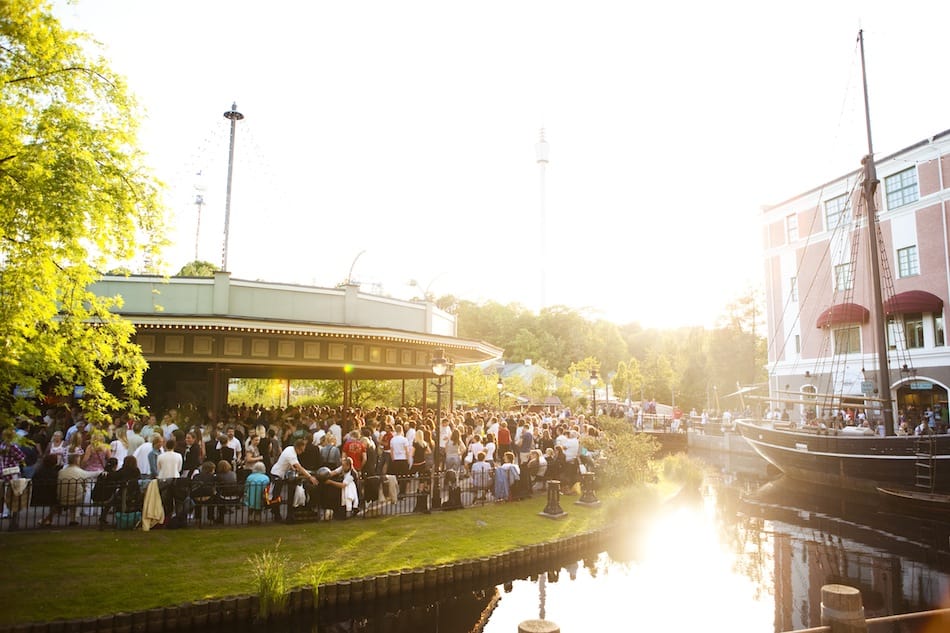 "It's not your regular theme park model," says Andreas Andersen. "City parks like ours, which operate in very mature markets, are part of the community. They are meeting places. We are located in the heart of the city, but we are also living in the heart of every resident of Gothenburg. I think you can say the same thing about Tivoli in Copenhagen."
Owned by a group of companies that are ultimately owned by the city of Gothenburg, Liseberg really is part of the fabric of the city. Nevertheless, Andersen never takes the park's prime location for granted.
"It's an ongoing discussion," he says. "[This location] would be a dream come true for any real estate developer. Yet I like to think we create value, not just monetary value."
Sustainable entertainment?
Even taking into account repeat visits, Liseberg entertains an audience way greater than Gothenburg (population c.570,000). Its annual attendance of around 3 million is equivalent to almost one in three Swedish citizens.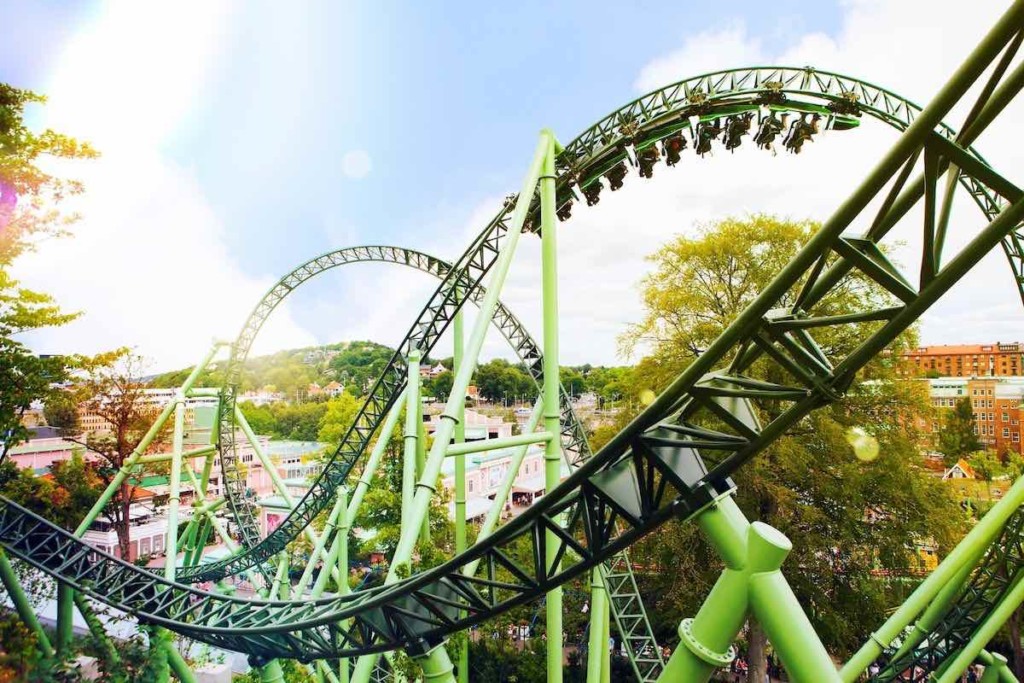 Exactly how far people travel is something Andersen has become very mindful of. "We did a big study last year, looking at our carbon footprint. We realised that the majority of our footprint, about 98%, is not actually related to activities in the park but to the guests transporting themselves to the park. If people's travel habits change, it will impact us."
Since the start of this year, the Liseberg chief executive has been chair of IAAPA's new sustainability committee. "It's something we need to address in our industry with much greater energy. There is definitely a threat to the entertainment business model as we know it. If you are a park or attraction that is very dependent upon people travelling from far away, you need to be aware of these cultural changes."
Indicative of Flygskam (flight shame), domestic flights were down by 12 per cent last year in Sweden. International passenger numbers at Copenhagen airport, which serves not just the Danish capital but also the south of Sweden, have fallen too.
"Very often these things happen first in Scandinavia," says Andersen. "Just like Ikea seems now to be everywhere, I think this is going to have an impact not just in Sweden but worldwide."
Andreas Andersen is in the attractions industry to stay
After nearly 20 years in the attractions industry, Andersen is ready for the ride ahead. In addition to his continuing volunteer commitments at IAAPA, he is also a board member at two smaller Scandinavian facilities: Leos Lekland in Sweden and Denmark's Fårup Sommerland. These roles he describes as, "extremely stimulating. It's definitely a two-way street."
"Leos is the first time I've worked with an FEC. It's just such a different model; a lot of fun. Fårup is a small but high-quality regional park in northern Jutland with a very entrepreneur-driven spirit. The things we discuss there are completely different from my daily role at Liseberg. It's a great way of learning."
Would he ever leave the industry? "I hope not, but you never know. Actually, I got a job offer about a year ago. It was in retail, with a very good, super professional retailer. They were really nice people, and the package was, well… I was going to make about three times as much money as I do now. But I said no."
What else stopped Andersen making the move? "The reason was my attractions family. Everybody says it's different in other businesses. Ours is a very open industry. I really, really, enjoy this whole circus that we're a part of."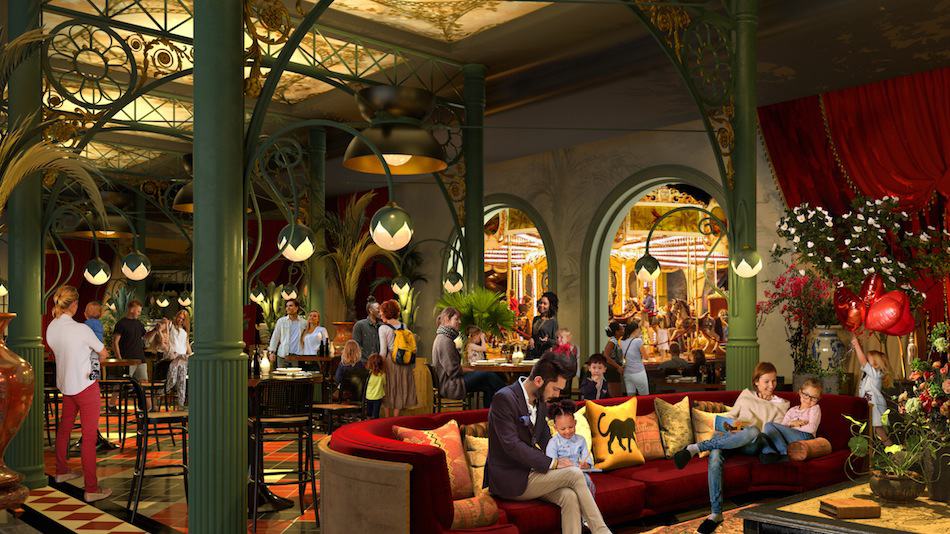 Liseberg's expansion: meet some of the team
Like every good project, Liseberg's hotel and waterpark expansion is a team effort. Here, three of the key people working with Andreas Andersen on the project tell us about their contribution.
Thomas Sjöstrand, Chief Project Officer
"I started at Liseberg in 2008. I was previously vice-president/chief operations officer and started to work on the expansion with others in 2013. For the past two years, I have been working full time on the project and taking the lead as developer. What we are working on is very exciting.
"The hotel is in production and the waterpark schedule will be decided by summer 2020. We are going to create amazing new experiences for future guests; something most of them will not have experienced before."
David Schofield, Creative Director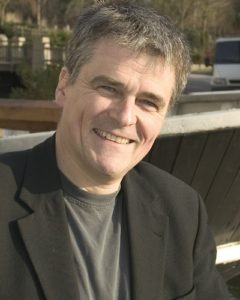 "I first set foot in Liseberg in January 1994. Based in the UK at Quarry Fold Studio in Lancashire, I visit Gothenburg almost every other week. My primary focus on the expansion is its concept and design. It's not everyday one has the opportunity of influencing two major Liseberg projects.
"With both the hotel and the waterpark, we plan to build a theatrical guest experience. As with all other park projects Liseberg, its prehistory and the rich history of Gothenburg as a trading city is our mine of inspiration. Turning the concept narrative into a visceral reality is a tremendous privilege. How is it going so far? Djävulen sitter i detaljerna (the devil sits in the details)."
Robert Arvidsson, Head of Marketing
"Since 2014, I have been responsible for the group brand strategy at Liseberg. This also includes digital sales and a digital customer journey perspective. Together with a project team, we are currently developing brand names and visual identity for the hotel and waterpark. Ensuring the brand fits with the desired guest experience and concept is a very complex task, but we're making good progress and are through the hardest parts.
"This is the biggest investment ever for Liseberg. The project will be a significant game-changer for the park, its brand, our guests, the company and organisation. And last but not least, the project will have a great impact on Gothenburg, its people and the city's ability to attract new visitors."
Images courtesy of Liseberg and Henning Larsen Architects.