Wait times for the galactic bar were two or three times longer than the E-ticket attraction.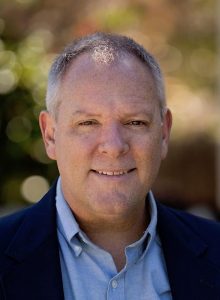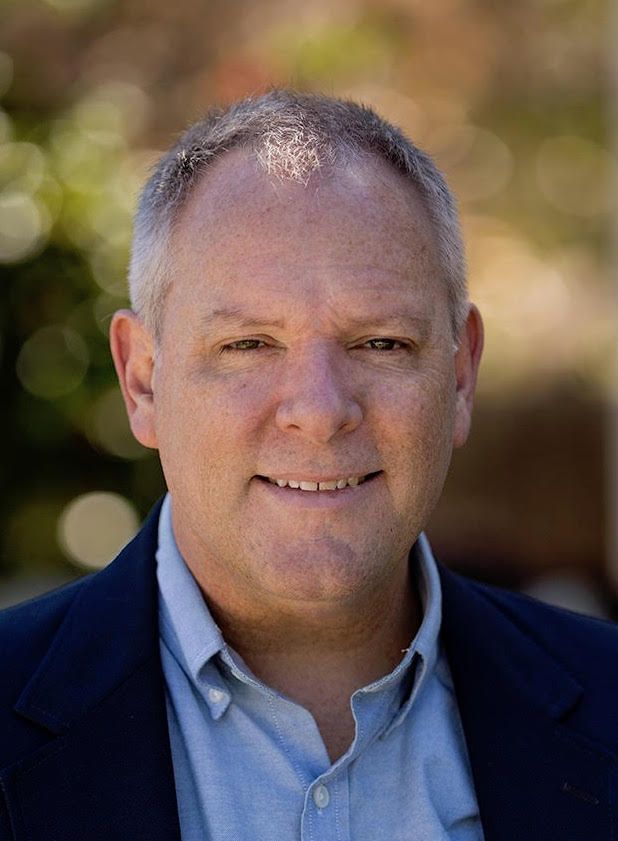 The new Star Wars cantina had wait times that often stretched to several hours while the flight simulator ride occasionally had little to no queue at all. That's because Smugglers Run can accommodate up to 1,800 riders per hour while Oga's Cantina has an estimated capacity of about 150 people.
Blooloop toured Oga's Cantina during a three-day media event and tried some of the alcoholic and non-alcoholic cocktails in the interstellar bar during the opening day festivities in Galaxy's Edge. Let's take a closer look at the already wildly popular Oga's Cantina at Star Wars: Galaxy's Edge.
The Background
Oga's Cantina is the place for starship pilots, bounty hunters, space creatures and even theme park tourists to settle down for an alien cocktail, ice cold beer or a nice glass of wine after a long day in Black Spire Outpost.
See also: Star Wars: Galaxy's Edge – 51 photos from inside Disney's new themed land
Oga Garra is the cantina's proprietor, according to the bar's backstory. She's also the local crime boss. She controls the underworld on the Star Wars planet of Batuu, the setting for the new themed land.
The wretched hive of scum and villainy is the first public location to serve alcohol at Disneyland.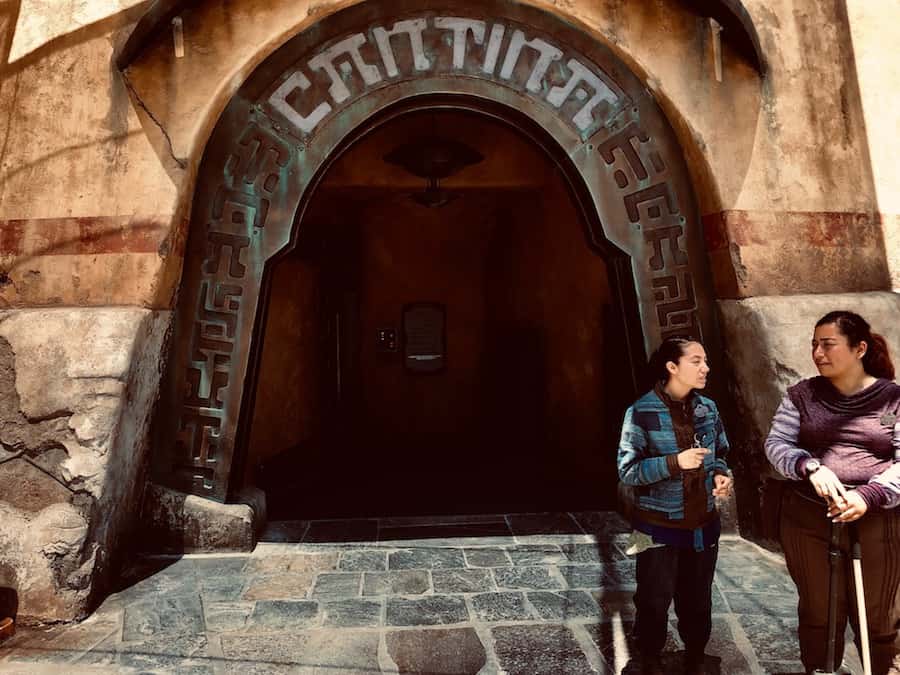 The Look
Belly up to the spaceport cantina bar and choose an alcoholic drink from the menu. It features alien cocktails along with Star Wars-inspired beer and wine. The U-shaped bar at the centre of the intimate cantina is surrounded by seating alcoves around the edges and a few high-top tables. Audio-animatronic DJ Rex, the former Star Tours droid pilot, provides the cantina's musical soundtrack.
Oga's draws inspiration from the lively cantinas seen in "Solo," "The Force Awakens" and the original 1977 "Star War" film.
"Every self-respecting spaceport has a cantina," said Walt Disney Imagineering portfolio creative executive Scott Trowbridge. "This is the best place on the outpost to catch up on the gossip, to meet some interesting characters, maybe make a new friend, maybe make a new enemy."
It doesn't take much for the small cantina to become crowded and loud.
See also: Secret messages hidden in Oga's Cantina
Drinks at Oga's Cantina
The alcoholic cocktail concoctions include:
Jedi Mind Trick ($14) – Savory and bitter with grapefruit and botanical flavors. The drink has a sweet, tropical taste.
Fuzzy Tauntaun ($15): Oga's take on a Fuzzy Navel has peach, orange and tangerine flavors. The sweet, citrusy drink delivers a tongue-tingling sensation.
Bespin Fizz ($17): Rum-based twist on a Cosmopolitan with a bubbling dry ice special effect.
The non-alcoholic drinks include:
Carbon Freeze ($7.50): Strawberry, blueberry and lemon-lime flavors with green apple popping pearls.
Jabba Juice ($6.50): Orange, pineapple, kiwi and cantaloupe flavors with blueberry popping pearls.
Blue Bantha ($13): Milk and cookie combo pairs a non-dairy plant-based chilled Blue Milk with a Rice Krispie treat cookie with Bantha horn icing. The drink has tropical flavors that taste like Sweettarts candy.
Souvenir collectables
Oga's offers two souvenir collectables: The $32 Endor mug with the Cliff Dweller fruit punch for kids and the $42 Porg mug with the Yub Nub rum punch for adults.
The Yub Nub is Oga's version of a Mai Tai with a pineapple bite and popping pearls. The Cliff Dweller blends together citrus, coconut and hibiscus flavors.
The cantina has four beers on tap — Bad Motivator IPA, White Wampa Ale, Gold Squadron Lager and Gamorrean Ale ($12-$13). You can take home the Rancor beer flight sampler stand and tooth-shaped glasses for a stiff $75.
Oga's serves two wines: An Imperial Guard cabernet and a Toniray chardonnay ($13-$16). The otherworldly light blue Toniray looks like watered-down window cleaner but otherwise tastes like chardonnay with a hint of citrus.
In the morning, the bar offers a Spiran Caf ($16) with a rum kick and citrus zest. It also sells an extremely spicy Bloody Rancor ($18) that is Oga's take on Bloody Mary.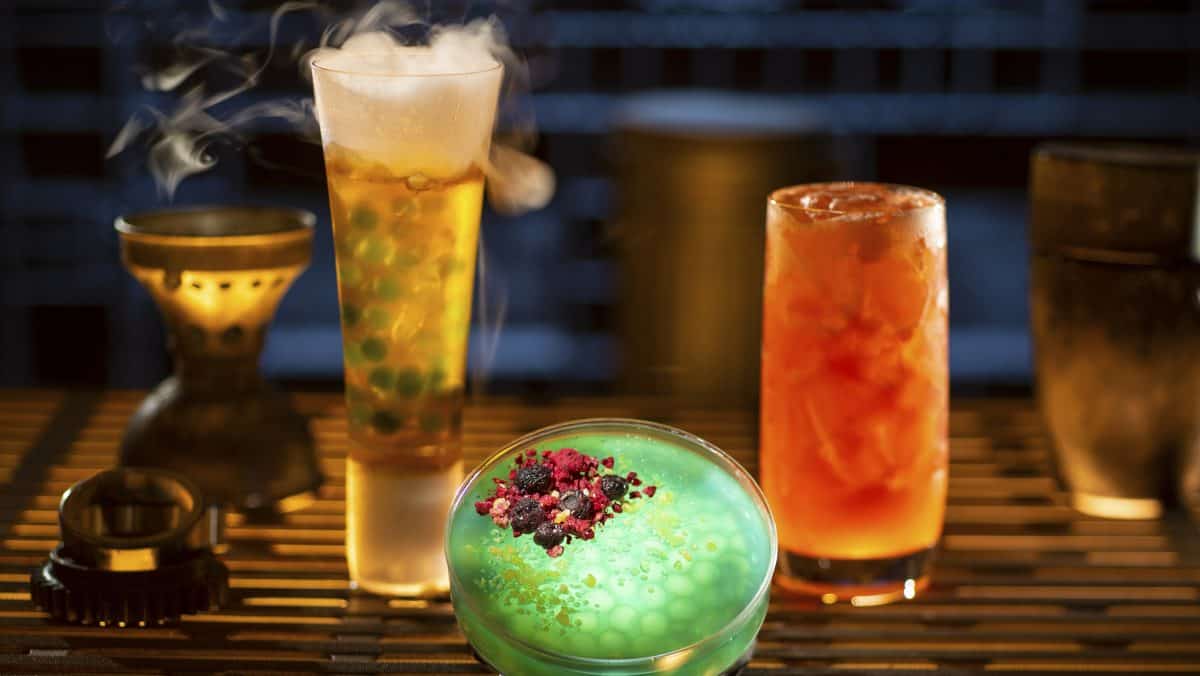 Food at Oga's Cantina
The food menu is very brief in the cantina. The Oga's Obsession ($7.50) served in a petri dish is a ton of fun with dried fruits, blueberries, raspberries and Pop Rocks. There's also a Batuu Bits ($6) snack mix. Perfect if you just need something salty to nosh on while you sip and savor your drinks.
The Service
You have to elbow way to bar if you want anything to drink when the cantina is crowded. You place your order with a bartender. Oga's doesn't take reservations. That means you'll have to wait in line — sometimes for several hours — for your turn at the bar.
And don't think about getting that drink to go. No alcohol is allowed outside the bar.
The Last Word
Oga's Cantina is a showpiece unto itself. Bartenders make interstellar cocktails that appear to be pumped from tanks seemingly filled with alien creatures.
"It'll be a bar that's going to really have a lot of energy," said Disney World food and beverage concept development director Brian Koziol.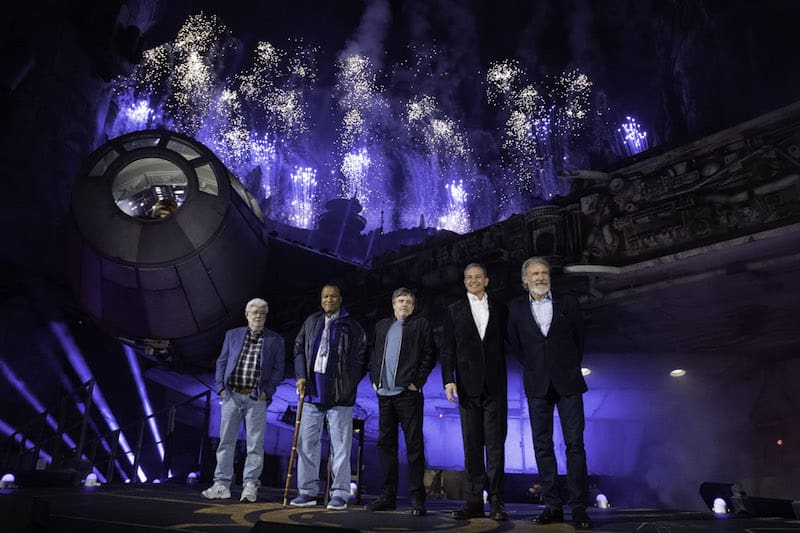 Disney chairman and CEO Bob Iger unveiled the expansion which is now open in Disneyland. George Lucas, Mark Hamill, Harrison Ford and Billy Dee Williams attended the opening ceremony. "Star Wars: Galaxy's Edge is absolutely amazing and we are thrilled to finally share it with the world," said Iger.
Star Wars: Galaxy's Edge opens at Disney's Hollywood Studios in Florida on August 29.