As the global pandemic continues, experts are urging people to stay at home and practice social distancing to help limit the spread of COVID-19. With many countries in lockdown, we take a look at the response of theme parks to the coronavirus outbreak.
The virus is having an enormous impact on all aspects of life, including the attractions industry. Theme parks around the world have had different responses to the coronavirus outbreak. Many are working hard to do their bit during this crisis. Whether that's helping people in need, ensuring payment of employees or keeping people in isolation entertained online.
Thanks to the pandemic, people are making lifestyle changes and settling in at home. Because of this, some attractions have changed their business models to provide indoor alternatives.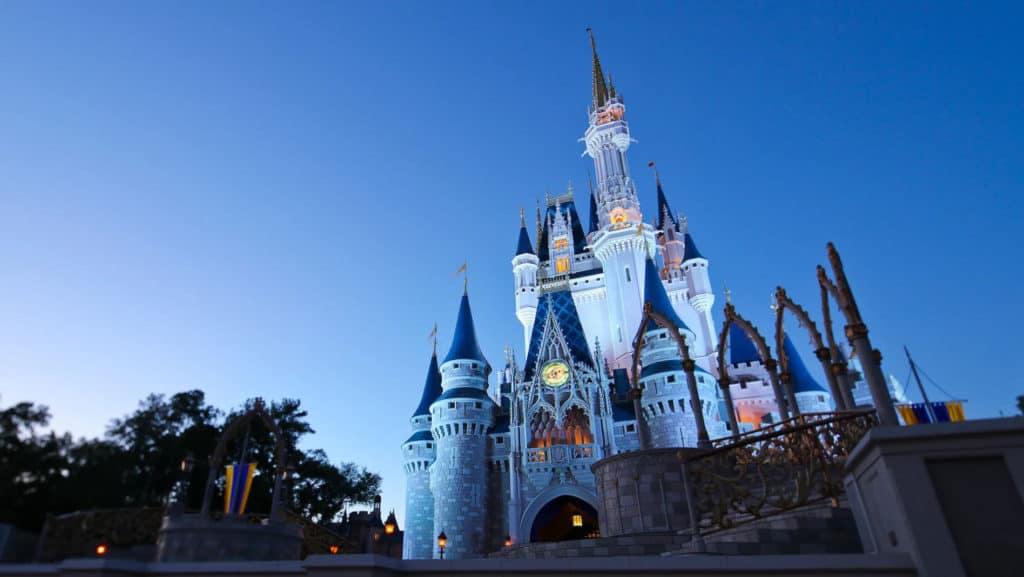 The response of theme parks to coronavirus: Disney
Disneyland, Walt Disney World and Disneyland Paris have temporarily closed in light of COVID-19. Disney previously closed theme parks in Tokyo, Hong Kong and Shanghai. On March 9, Shanghai Disney Resort partially reopened with a limited number of shopping, dining, and recreational experiences.
During the temporary closure, Disneyland and Walt Disney World are donating excess food to Second Harvest Food Bank in Orange County and Central Florida. Disneyland is donating dairy, fruit, vegetables, pre-packed goods and banquet meals. And Walt Disney World is giving fresh salads, greens and cooked hot items. Disneyland Paris has donated 15 tons of food to help local communities in need in France.
Disney shares educational and how-to videos
Disney is also sharing family-friendly content for people at home. This includes an educational look at the animals at Disney's Animal Kingdom. Disney Animals on DisneyNOW includes a behind-the-scenes look at the hippopotamus and fun facts about creatures. In addition to this, the company is sharing a complete series of how-to tutorials. These focus on drawing Mickey Mouse through the years.
Disney has launched Imagineering in a Box, a free series of interactive lessons in theme park design and engineering. This offers a sneak peek at Walt Disney Imagineering's development process. It boasts videos of Imagineers and case studies. There are also interactive activities for guests to dream and design their own theme park experience.
Discover how to draw Mickey Mouse
If you're really missing the parks, Disney previously launched Google Street View imagery of Walt Disney World in Orlando, Florida, and Disneyland in Anaheim, California. Alternatively, head to YouTube for roller coaster POV recordings, from the Incredicoaster at Disney's California Adventure park to Frozen Ever After at Walt Disney World.
This is not the only theme park to have a response to the coronavirus outbreak. For example, Universal Studios Hollywood, Universal Orlando Resort, Six Flags and SeaWorld. In response, Universal Pictures is set to make its current movies available in the home, including Emma, The Invisible Man, and Trolls World Tour. Movies will be available in the home on the same day as their global theatrical releases.
Universal makes current movies available at home
Disney also made Frozen 2 available three months ahead of schedule on Disney+. This applies in the US, Canada, the Netherlands, Australia and New Zealand.
"Frozen 2 has captivated audiences around the world through its powerful themes of perseverance and the importance of family. Messages that are incredibly relevant during this time. We are pleased to be able to share this heartwarming story early with our Disney+ subscribers," said Bob Chapek, CEO of the Walt Disney Company.
Ahead of schedule in light of cinema closures, Disney and Pixar's Onward is available to buy digitally and on Movies Anywhere. It will be on Disney+ in the US from 3 April.
"While we're looking forward to audiences enjoying our films on the big screen again soon, given the current circumstances, we are pleased to release this fun, adventurous film to digital platforms early for audiences to enjoy from the comfort of their homes," said director Dan Scanlon and producer Kori Rae.
Disney+ is now streaming in the UK, Ireland, Germany, Italy, Spain, Austria and Switzerland. It will launch in France on April 7. "We humbly hope that this service can bring some much-needed moments of respite for families during these difficult times," said Kevin Mayer, chairman of Walt Disney Direct-to-Consumer & International.
Theme parks response to coronavirus: providing looks behind-the-scenes
During this temporary closure, our parks are dedicated to the animals in our care. We're offering a glimpse with exclusive content and a special behind the scenes view of our team's day to day activities. pic.twitter.com/jsQd0uXZAp

— SeaWorld (@SeaWorld) March 21, 2020
SeaWorld has reassured the public that it will continue to look after the animals in its care. It will also continue to operate its animal rescue and rehabilitation projects. As part of this, SeaWorld is offering a glimpse at its animals. It is showing exclusive content and a special behind-the-scenes look at the team's daily activities. SeaWorld San Antonio donated more than 500 rolls of toilet paper to Navy medical trainees (via Spectrum News).
Meanwhile, the Two Bit Circus Micro-Amusement Park in downtown Los Angeles is closing until 31 March. This is "based on the rapidly evolving situation." The attraction handled the announcement humorously, offering advice on how to recreate the Two Bit Circus experience at home. Tips include making a cardboard arcade, enjoying a virtual reality (VR) experience, and creating an escape room.
"Talk about the things you love with the people you love," said Two Bit Circus. "We may all be stuck inside. But we don't have to lose touch with the human side of all of this. We're still a community. Playing from home is how we can take care of each other right now. Our team will keep working on fun ways to entertain you during this time at home and for when we come out the other side."
Recreating the Two Bit Circus experience at home
https://www.instagram.com/p/B9uVxQ-BT7W/?utm_source=ig_embed
There has been a European theme park response to coronavirus too. For example, PortAventura World is donating €500,000 to buy state-of-the-art respirators for hospitals in Tarragona, Spain. "In these exceptional times, at PortAventura World we want to dedicate all our efforts and contributions towards supporting the health system.
"We would also like to recognise and offer our appreciation for the great dedication and efforts of healthcare professionals, working in these hospitals and many others throughout Spain, who are fighting on the front line to combat the COVID-19 outbreak", said Arturo Mas-Sarda, president of PortAventura World.
The PortAventura World response to coronavirus: donating funds for respirators
The PortAventura Foundation is donating 500,000 Euros to purchase state-of-the-art respirators for hospitals in the province of Tarragona 🏥 pic.twitter.com/guvr8gOaSi

— PortAventura World UK (@PortAventura_UK) March 16, 2020
Efteling in the Netherlands is providing games, puzzles, stories, colouring and videos in the free Efteling Kids app. Efteling also has virtual rides and more videos on its YouTube channel. In addition, Efteling Kids Radio is available via TV, internet or app, and guests can download the best crafts, colouring materials, and wallpapers from Pinterest.
Ocean Park Hong Kong previously announced a new educational YouTube channel called Redd's Nature Play Party, which boasts fun animal-themed content for children to learn at home as school classes were suspended over COVID-19.
Take virtual rides on your sofa with Efteling
The theme park industry in Asia was the first to have to respond to coronavirus. However now, in more hopeful news, Japan is beginning to open theme parks and attractions, including Dutch-themed resort Huis Ten Bosch, the Moominvalley theme park in Saitama, GrinPa Amusement Park, and Legoland Japan, which is reopening some popular outdoor attractions.
Theme parks are also reopening across China, including Shanghai Haichang Ocean Park and Shanghai Disney Resort.