Anakeesta in Gatlinburg, Tennessee has announced $6m expansion plans for 2020. The theme park is adding a new restaurant, interactive family area, water play area, and observation tower.
In addition, Anakeesta will welcome new restroom facilities, extra seating, a Tennessee-themed waterfall, more fire pits and a musical stage.
As part of its largest expansion ever, Anakeesta's new observation tower will become the tallest point in downtown Gatlinburg.
Located on the summit of Anakeesta mountain, it will also provide 360-degree panoramic views and a breathtaking look at the Great Smoky Mountains National Park.
New treehouses with areas to swing and relax
"Our iconic tower will be the crowning element on top of Anakeesta mountain," said co-founder and co-owner Bob Bentz.
"Visitors travel from all over the world to enjoy the beauty of the Smoky Mountains, and now they will be able to experience 360-degree panoramic views right in the heart of downtown Gatlinburg."
Anakeesta is also doubling its dining capacity with the new Smokehouse and Brewery restaurant, which will seat nearly 300 visitors.
Serving BBQ food and craft beers, Smokehouse and Brewery will boast mountain vistas from an indoor area or an outdoor patio.
Observation tower with 360-degree panoramic views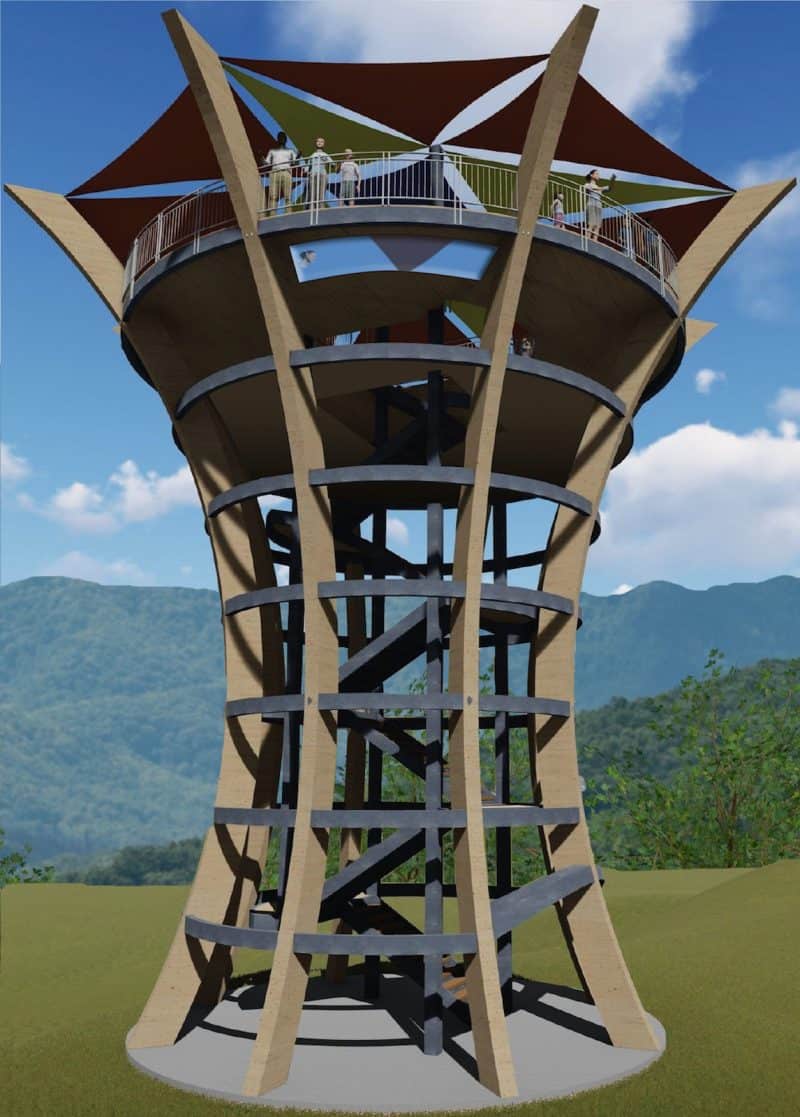 "This restaurant is truly unique," said Bentz. "Where else can you dine and enjoy the sun setting over the Smoky Mountains or watch the clouds roll in through the valley below?"
Another new addition is a family-friendly water play area resembling a Tennessee mountain creek and featuring a Tennessee-themed waterfall.
What's more, there will be extra mountaintop fire pits, music coming from a new stage, and Vista Garden's new coffee and snack shop.
Anakeesta is also creating a new play area with areas to swing and relax, as well as whimsical treehouses connected by a net challenge course.
Anakeesta's botanical garden walkway will be extended with a new accessible boardwalk, which takes visitors to Vista Gardens.
Meanwhile, Walt Disney World Resort recently shared more information about the Regal Eagle Smokehouse coming to Epcot, revealing it is inspired by The Muppets' Sam Eagle.