Brogent Technologies Inc., a leading manufacturer of media-based attractions, is showcasing how attractions such as flying theatres can help us travel the world during the pandemic.
Brogent Technologies is highlighting how media-based attractions, such as 4D cinemas and flying theatres, can help visitors to safely travel the world despite the global COVID-19 pandemic. Operators of these attractions are also able to refresh their content easily, keeping their audiences engaged with fresh scenes.
The popular FlyOver standalone flying theatres, such as FlyOver Canada in Vancouver and FlyOver America in the Mall of America, have already been taking advantage of this, bringing new content to their local audiences by showing each other's movies. The FlyOver Canada and America movies are now also being screened in Reykjavik's FlyOver Iceland and vice versa.
Discovering new worlds with flying theatres
Another example is i-Ride Taipei, a standalone flying theatre at Nanshan Breeze shopping centre in Taiwan. While local audiences haven't been able to travel due to the pandemic, they have been enjoying new content in the form of FlyOver Canada and Discover Australia, virtually exploring these two countries without having to get on a plane.
It's not just standalone flying theatres that are expanding their content either. Many theme parks also offer flying theatre experiences where visitors can experience the joy of flight, such as Europa-Park's Voletarium or Flying Dreams at PortAventura World.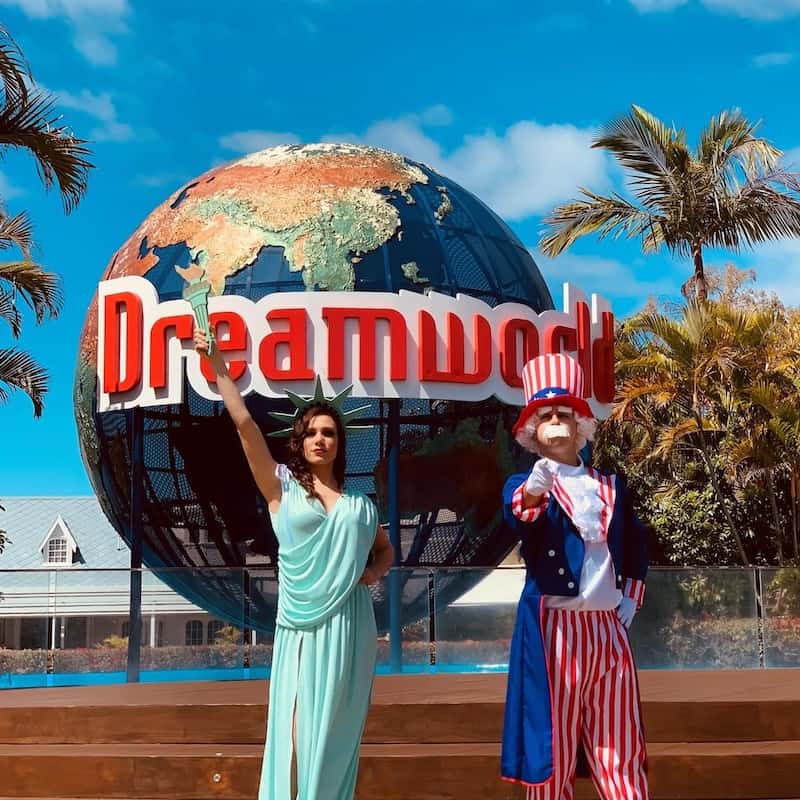 Recently, Australia's Dreamworld theme park was able to reopen, and celebrated by adding new content to its Sky Voyager flying theatre, allowing visitors to virtually travel to America from the safety of the park. Meanwhile, Fuji Airways at Fuji-Q Highland Park has added more thrills to its flying theatre – guests can now fly over Mount Fuji in the company of giant Evangelion robots.
Flying theatres are a popular attraction with audiences all over the world, and now operators are able to use this medium to keep guests engaged and offer them new experiences, despite the challenges of the pandemic.
Brogent is a leader in simulation technology, offering products such as its m-Ride, i-Ride and v-Ride 360.