Disneyland and Walt Disney World are now donating excess food to Second Harvest Food Bank in Orange County and Central Florida during the temporary closure over COVID-19.
According to Disney Parks Blog, Disneyland has an ongoing commitment to reducing food waste, and will donate excess food to Second Harvest Food Bank.
The attraction will give excess inventory of dairy, fruit, vegetables, packaged goods and banquet meals to Second Harvest Food Bank, which aims to end hunger in Orange County.
Disneyland Resort has operated a food donation programme since 2014. Last year, the attraction donated more than 20,000 meals to Second Harvest Food Bank.
Disney Harvest programme launched in 1991
Walt Disney World Resort is also donating excess food to Second Harvest Food Bank of Central Florida during its temporary closure (via Disney Parks Blog).
Walt Disney World will give fresh salads, greens and cooked hot items to the Second Harvest Food Bank as part of the ongoing Disney Harvest programme.
Disney Harvest, which launched in 1991, collects excess and unserved food from Walt Disney World Resort before delivering it to feeding programmes across Central Florida.
Disney Harvest collects and distributes more than 823,000 pounds of prepared, unserved food annually, and provided one million meals to people in need in 2019.
Disney theme parks close over COVID-19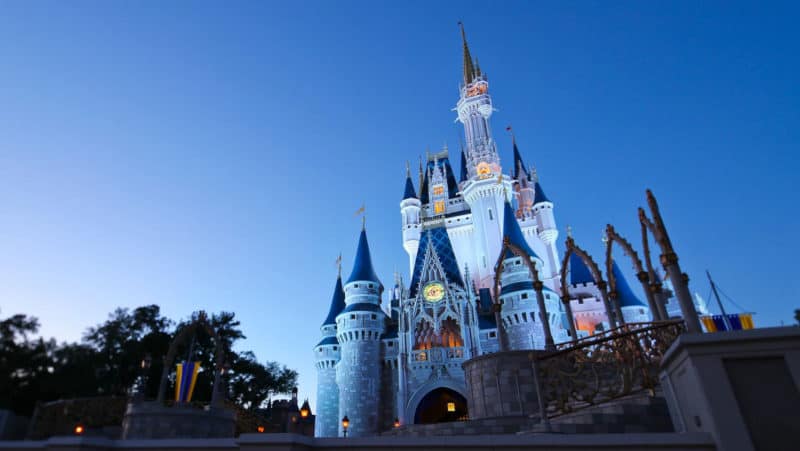 "Second Harvest Food Bank is known for their vital work addressing critical food needs in Central Florida, and we know the important role we play in helping to bring meaningful solutions to our community in times of great need," said Tajiana Ancora-Brown, director of external affairs at Walt Disney World Resort.
Disneyland, Walt Disney World and Disneyland Paris have temporarily closed in light of COVID-19. Disney previously closed theme parks in Tokyo, Hong Kong and Shanghai.
Coronavirus has resulted in the closure of various attractions, including Universal Studios Hollywood, Universal Orlando Resort, Six Flags and SeaWorld.