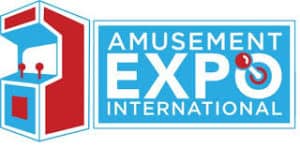 The coronavirus (COVID-19) was a big topic of discussion at the show. Despite the postponement of some trade shows like DEAL and IAAPA Expo Asia, Amusement Expo International was still able to go ahead, with a lot of hand sanitiser and elbow tap greetings. The general feeling was that the US operators hadn't yet felt a dramatic change in visitation, unlike other parts of the world. However, this is likely to change in the coming months of uncertainty.
The VR Mix
Amusement Expo International 2020 began with a day of education sessions covering virtual reality (VR), marketing, operations and safety. Bob Cooney, a consultant on LBE VR, led many of the VR sessions. He said VR has now got a strong foothold in the amusement and FEC markets. "In previous years the question was: which VR machine/experience should I operator buy? Now it is: how much VR should I buy, what sort of a mix?"
Danny Gruening, VP of Marketing for Creative Works explained the mix of VR opportunities from game units to hybrid games like Hologate, Hero Zone VR, and Boxblaster to arena scale attractions like Zero Latency and the VOID.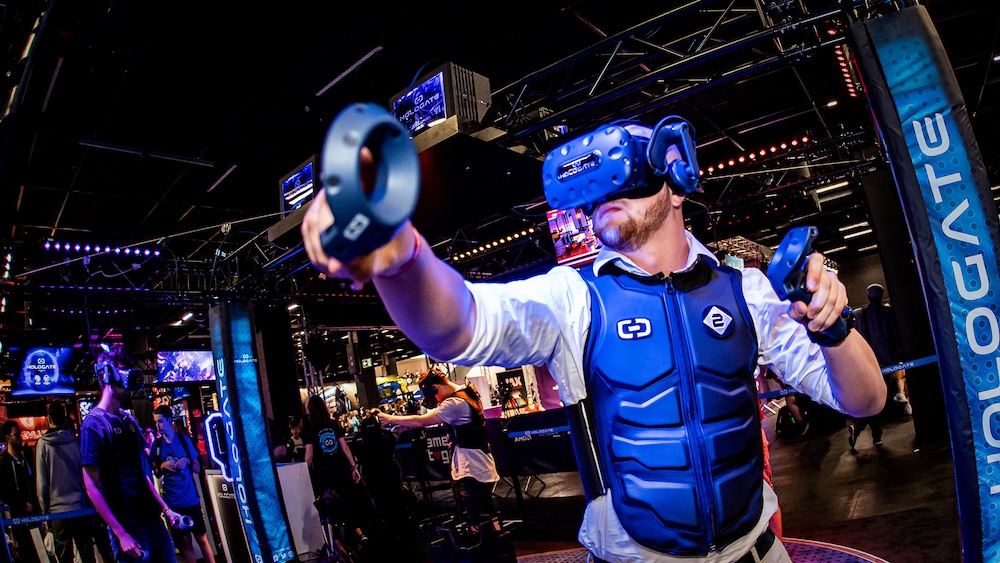 New tech such as inside-out tracking has allowed arenas to have less physical equipment, with all tracking technology hidden inside the headset. The arrival of 5G will develop the industry further, meaning less heavy computer backpacks.
What is clear is there is a demand for creative solutions from operators. George Smith, President of FEG said: "Cranes came in a wave, redemption in a wave, it would be great for suppliers to get creative with VR".
The rise of unattended VR games
One of the newest trends at Amusement Expo International was unattended VR games. These require no staffing and have simple instructions for guests to put on the VR headsets and controls and start playing in a matter of seconds. The industry is developing robust headsets to accommodate for all-day use too. LAI Game's Virtual Rabbids was the first attendant free game to market, with Triotech's Storm, VRsenal's Beat Saber, and Rilix all launching shortly after.
During the show, MajorMega launched its Hyperdeck DRIVE, a two-player attendant-free game that uses the D-Box motion platform technology.
These games have a smaller footprint and with no staff, they cost less to run. However, operators do need to consider the cleanliness of the headsets and the wear and tear on the headset cables.
Social and cross-reality trends at Amusement Expo International
Another trend was cross-reality experiences like projection-mapped bowling by Unreal Bowling and projection-mapped go-kart experiences. Another key example is Valo Motion's augmented climbing wall, which uses new technology to create active entertainment experiences.
Guests are craving more social experiences. This is one thing Delta Strike has addressed in its new laser tag equipment launched at the show. On the laser gun, you can take a selfie before play to show your friends when you are victorious.
eSports
eSports was also a major theme during Amusement Expo International 2020. Jan Goetgeluk, CEO of Virtuix spoke about the company's success with Omni Arena, its 4-player esports platform, where players can compete in teams to a slice of $100,000 prize pool cash.
Repeat play at Omni Arena is over 44%, incredibly high for the industry. "eSports can attract a whole new audience to your venue. We have one team in New Jersey that drives over 3 hours each way to play" said Goetgeluk.
"Its also about creating that community through events, leagues and marketing".
"Over 200 million people watch the League of Legends finals but existing esports IP won't work for LBE, we need to create new games for outside the home," said Goetgeluk.
Kevin Williams, Director, KWP Limited, agrees that traditional eSports are very different from the LBE version. He also suggests that they should have their own terminology, perhaps 'Player to Player eSports'.
One thing is clear. If operators can transfer the success of 'traditional' eSports to LBE, it is big money. The industry is worth $1 billion. According to Cooney, 150 million people identify themselves as gamers, spending on average $110 a month on gaming. This also includes $29 just to pay to watch other gamers play online on Twitch.
Other players launching esports products include Brogent Technologies' Lighting Wings, a VR racing simulator that lets gamers pilot giant robots in battle.
Amusement Expo International showed that content is (still) king
Kevin Bachus, Senior Vice President of Entertainment Games and Strategy at Dave & Busters summed up the importance of content: "The novelty of VR itself is not enough to build a business around. People want experience, build the VR around the content".
This was certainly true with several big-branded attractions and games at Amusement Expo International 2020. Minority Media was showcasing its VR arena, Transformers: Battle Arena, a collaboration with Hasbro. ICE was demonstrating its new Monopoly arcade game, complete with a giant spinning LED dice, another Hasbro partnership.
Stern Pinball showcased its new Stranger Things pinball machine. This features a moving demigorgon, and UV lighting for the 'Upside Down', as well as the world's first projection-mapping inside a pinball game.
In a session on brands, Sean Griffin, President of Nomadic re-iterated this point. "People are familiar with content. Going out of your way to promote a VR brand is a waste of money. If you have top-tier content, don't muddy the water with your own brand".
Griffiths analysed data from Hollywood films over the last few decades. The top ten movies in 2019 represented 33-40% of the overall market. "The big movies are getting bigger. Franchise-based films are outperforming the market" he said.
VR and the attractions industry as a whole should utilise the power of the brand. Griffiths noted that before Pokemon Go, a non-branded version of the app was launched. Since re-skinning with the brand, the app got 40 times more downloads and effectively brought AR to the masses. "It works in AR, it will work in VR," said Griffiths.
Partnerships with large players drive the industry forward
With such innovation in the industry, often larger FECs and attractions are piloting new kit from suppliers to tweak the technology and perfect operations before they are available for use in the wider industry. This is true for Embed, a leading supplier of point-of-sale and revenue management systems.
"We can work with our partners like Google, Apple, Amazon and take their technologies. And we can integrate them into our business and then pilot them with our partners. We tweak them and get them right. Once we have got them to a position where they are correct for the rest of the industry we are then able to deploy those into all of our customers" said Dan Hutson, Global Director of Strategic Partnerships at Embed.
"Our smallest customers get to benefit from all of the work that we have done from the big players. Those partners get a lot out of it as they can be first in the market too" said Hutson.
When testing new technology for the industry, it is important to have the right partners. "We are looking for partners that are committed to evolving the industry and integrating new technologies into their business," said Hutson, speaking to Blooloop at Amusement Expo International 2020.
It was in this way that Embed worked with Dave & Busters to refine the Mobile Wallet, the industry's first virtual game card, authorised by Google and Apple. With over 50 million visitors a year, Dave & Busters has a vast testing ground for new tech. The company also has close partners with The Rec Room in the US, Teeg in Asia, and Landmark in the Middle East.
Utilising dead space
The industry is dictated by square footage. So, it is no surprise that operators are looking to squeeze every last bit of revenue for their floor space. Williams talked about the unique solutions the industry is coming out with. "VRStudios has developed a plug and play option. This is suitable for any space such as shopping malls and disused retail units."
"Ballast VR launched its underwater VR application DIVR+. Think about how many hundreds of thousands of swimming pools in hotels around the world are not in use most of the day/year. These are now a potential future source of revenue," said Williams.
Looking upwards, Drone Interactive's Arcadrone utilises the airspace above an FEC, allowing guests to race drones competitively.
Slim-lining operations for operators and suppliers
As well as utilising space, operators should be maximising their assets and processes too. Brandon Willey, CEO at Hownd educated attendees on how operators can slim down. He looked at overproduction of assets, long wait lines, too much inventory, and how "micro-improvements can have a big impact to improve efficiency".
Blooloop also spoke to Embed's Chief Experience Officer, Michael Lopez at Amusement Expo International. His job is to develop technology solutions that enable, empower and ease the business of fun for Embed's customers.
"The customer experience really depends on our internal organisation. It is the people that are going to interact throughout their journey from pre-sales to sales to installation, the training and ongoing support" said Lopez. "It is really important that the process is fully developed and people know where they lie in that process. So that every customer that goes through is taken care of in the same way."
"Just like a McDonalds, the fries taste the same no matter where in the world you are".
The way in which suppliers respond to problems is changing. "Statistically, members of Generation Z prefer to do self-help via chat boxes," said Lopez. "Baby boomers still prefer to pick up the phone and call and the get the answer. But if we can get information into the hands of Gen Z's they can do that self-help. This really fast tracks the process of learning".
The next Amusement Expo International will take place in Las Vegas, March 2021.