Disneyland Paris has reopened the newly refurbished Autopia, with guests feeling like they are experiencing a new attraction. The race car track ride features a new look and feel, and LED lights offer a moving light show.
Autopia's vehicles have been repainted with unique colour schemes on each car, and the track has been redone.
The coils also feature a new metallic colour, while the rooftop boasts a new light show telling the story of Discoveryland.
Autopia also has 1,500 new LED lights in place of projectors, reducing the electric power use from 450 kilowatts to 42 kilowatts.
Autopia gets new colour schemes and track
This lighting system saves energy, and guests will see as it changes colour.
In the video, which you can watch above, artistic director Tracy Eck opened up about the work done to update Autopia.
"When a guest arrives in the park and passes in front of the 'Main Street USA' train station, there is a plaque that says: 'Here you leave today and enter worlds of history discovery and ageless fantasy.'
"Our whole team makes sure that everything seen by our guests is part of the story," said Eck.
"We have completely repainted the whole attraction with splashes of new colour. The coils, for instance, are done in a metallic paint, like a car.
"We redid all of the floors," she added. "The whole track was also painted a new colour."
'An extremely beautiful, moving light show' at Autopia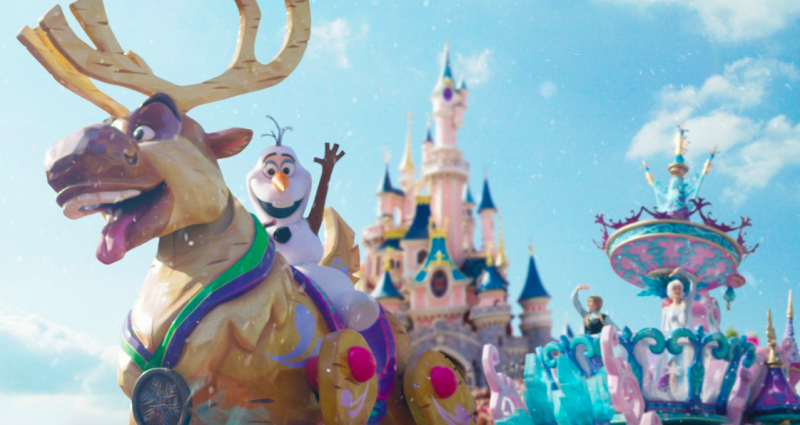 Eck continued: "Guests will feel like they are entering a new attraction. We replaced the attraction's 1,500 projectors with LED lights."
After discussing the reduction in electric power, Eck said: "But, it's not just that… it's a fully dynamic lighting system, including a change of colours.
"So we are going to have an extremely beautiful, moving light show on the rooftops that will tell the story of Discoveryland."
Disneyland Paris recently revealed more about the Frozen Celebration, kicking off in 2020. The theme park in France also released images and details of Frozen: A Musical Invitation.
Images: Disneyland Paris