Germany's biggest theme park, Europa-Park, is celebrating record visitor numbers, thanks in no small part to the Voletarium.
Over 5.6 million visitors flocked to the family-owned attraction, many eager to experience Europe's largest flying theatre which opened in June.
Voletarium has significantly boosted winter attendance
According to the park, the Voletarium has proved a huge draw, significantly boosting attendance in the winter months.
Roland Mack describes Europa-Park as a trendsetter and says the intention is to continually expand the park as a tourist destination.
The next big development project – Rulantica Water World – is already underway, making its owners the first in Germany to build a second theme park.
"With two parks, six hotels and the multi-purpose Confertainment Center across a total area of 145 hectares, we will soon be second to none anywhere in the world," notes Mack.
"Our entire resort shall become a top continental destination for family vacations. For the fourth consecutive year, Europa-Park has been awarded the Golden Ticket Award as the world's best park."
Europa-Park expansion continues with Rulantica Water World
Europa-Park is the most visited theme park in Europe, second only to Disneyland Paris.
Visitor numbers look set to increase further once Rulantica Water World opens in 2019. The waterpark represents the largest investment in the company's history.
Positioned as the 'ultimate water world experience', the design's centrepiece is the 20-metre-high shell-shaped hall. Rulantica will be home to 17 water slides.
A new hotel will expand the park's accommodation offer, adding a further 1,300 beds. The numbers of guests choosing to stay on site is also on the up, as is the length of stay. The park attributes this to a huge increase in guests from North Rhine-Westphalia, Hesse and Rhineland-Palatinate. The number of visitors from France and Switzerland has also grown significantly.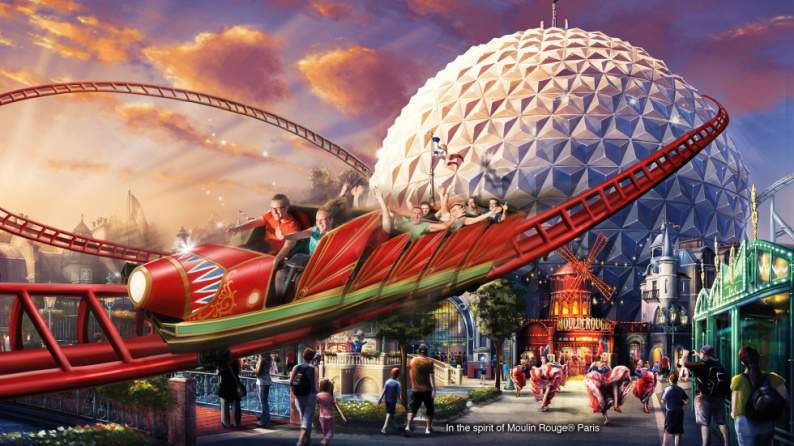 Looking ahead to next season, big changes are afoot for the popular dark rollercoaster, Eurosat, in the French-themed area. The ride is undergoing extensive structural changes both inside and out, including a total makeover of the entire façade.
Paddington is also making his debut at the park, including a new ice show dedicated to the popular bear.