The Chinese property giant is under huge pressure as share values have plummeted and the company can't sell assets fast enough against debts of £220 billion ($305bn). Evergrande is now one of the world's most indebted companies.
Investors have staged a protest at the group's headquarters in Shenzhen, concerned that China's massive real estate developer will be unable to repay its investors. Evergrande has now issued a statement to the Hong Kong stock exchange saying the group "expects significant continuing decline in contrast sales in September" and admits that "other measures adopted to ease the liquidity issues have not reached expected outcomes."
The group needs to find buyers for its assets as a matter of urgency but potential buyers are holding back at present.
Attractions impact
The Group's tourism businesses will inevitably be affected. Earlier this summer Evergrande said it was exploring the prospect of listing its tourism businesses. The company owns operations in a range of Chinese provinces, including Guizhou, Shaanxi and Hubei. Ocean Flower Island in Hainan province – a hot spring and convention centre that also includes Ocean Flower Water Park alongside hotels and shopping malls – is a major asset.
Evergrande had also planned to launch Evergrande Children's World theme parks in 15 Chinese cities, rolling out one per year from 2022.
The theme parks were expected to attract more than 15 million visitors, going head to head with Shanghai Disneyland. "It will become a national brand that strengthens cultural self-confidence and promotes the excellent Chinese culture," says the company's website. So far there is no news on what will happen to the brand.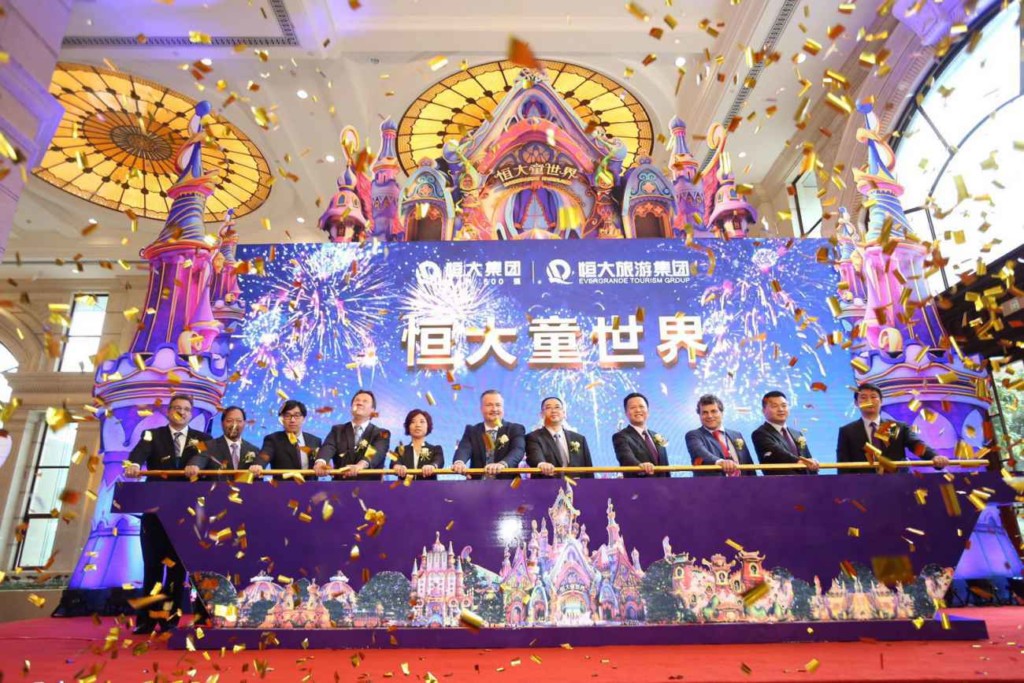 "Risk of contagion" threatens to cause real estate crash
According to Reuters, Evergrande shares have fallen by 90 percent in 14 months, causing wider implications. Analysts are concerned about a 'risk of contagion' that could sweep through China's property sector and banking system. While experts say it is highly unlikely to cause the kind of crisis created by the collapse of US bank Lehman Brothers in 2008, it may trigger a real estate crash. "Stress is mounting for the most obvious grey rhino in China, namely the real estate sector," said economist Alicia Garcia Herrero, speaking to Reuters.
Analysts expect a managed collapse, with the aim of protecting smaller investors.
Evergrande blames media
The company has blamed the media for negative reports that have dampened the confidence of possible purchasers for its assets.
"The recent online remarks about Evergrande's bankruptcy and reorganisation are completely untrue," said a statement from the Evergrande Group. "The company has indeed encountered unprecedented difficulties but the company resolutely fulfils its corporate responsibility, goes all out to resume work and production, guarantee the delivery of buildings, try all means to resume normal operations, and fully protect the legitimate rights and interests of customers."