Taylor Swift countersued Evermore Park after the immersive storytelling theme park in Utah sued her for trademark infringement following the release of her album, Evermore.
Swift and Evermore have now dropped the lawsuits, with a spokesperson confirming (via Variety): "As a resolution of both lawsuits, the parties will drop and dismiss their respective suits without monetary settlement."
Evermore's lawsuit, which was lodged with a US District Court in Utah, claimed the singer's album had caused confusion over whether it was related to the park in Pleasant Grove.
Evermore Park's lawyers said they were "open to discussing reasonable terms for [Taylor Swift's] discontinuation" of the trademark.
Lawsuits dropped "without monetary settlement"
Swift's record was released on December 11. Evermore said that since the album's release, its website traffic "experienced a dramatic departure from typical levels".
The singer's lawyers responded: "Your client has suffered no damages whatsoever and, in fact, has openly stated that Ms Swift's album release creates a 'marketing opportunity' for your client's troubled theme park.
"If anything, your client's website traffic has actually increased as a result of the release of Ms Swift's recent album which, in turn could only serve to enhance your client's mark."
The legal dispute escalated, with Taylor Swift's rights management company (TAS Rights Management) countersuing the attraction for the unauthorised use of her music.
'The parties will drop and dismiss their suits'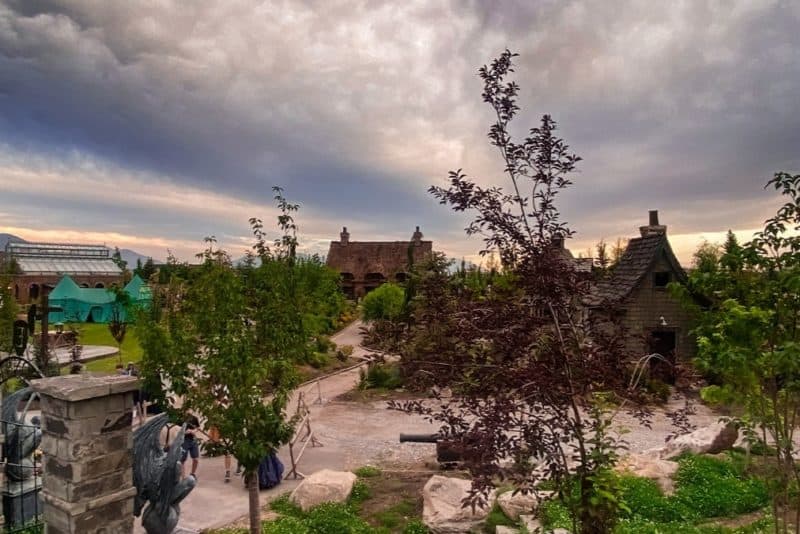 TAS Rights Management alleged that Evermore played Swift songs on its grounds "without authorisation or license agreement".
It also alleged that Evermore "blatantly ignored the numerous notices from [performance rights company] BMI and opted instead to continue to benefit from the free and unauthorised public performance" of three Swift tracks.
Last year, Evermore released information about a new story model that lets guests control the events, called Evermore Epics. 
Images: Evermore Park