Genting Malaysia Bhd has reported its Q3 2019 results, posting a net profit. The company also provided a brief update on the progress of its outdoor theme park (OTP) at Resorts World Genting (RWG).
Genting Malaysia posted a net profit of RM305.68 million, compared to a net loss of RM275.8 million in Q3 2018, owing to lower net impairment losses in the quarter.
Q3 2019 revenue dropped to RM5.29 billion from RM5.38 billion in Q3 2018.
For the cumulative nine-month period, Genting's earnings increased from RM710.42 million in 2018 to RM1.48 billion in 2019, as revenue rose from RM15.46 billion to RM16.31 billion.
Genting Malaysia reported net loss in Q3 2018
In a press release, Genting also said the ongoing development of its outdoor theme park at Resorts World Genting in Malaysia is progressing.
"In Malaysia, the ongoing development of the outdoor theme park is progressing well and the group remains focused on its timely completion," reads the news release.
"Meanwhile, the group will continue enhancing cost and operational efficiencies to manage the challenging operating environment by intensifying database marketing efforts, optimising yield management and improving overall service delivery at RWG," it adds.
Genting Malaysia focused on completing OTP at RWG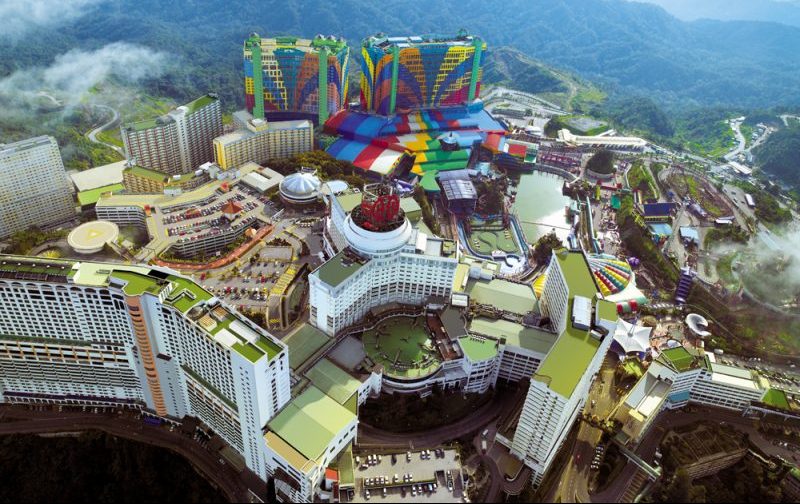 According to the release, Genting Malaysia's non-gaming business grew by 36 percent "as the introduction of more attractions at Resorts World Genting continues to be well received".
Earlier this year, it was reported that Genting Malaysia Bhd's outdoor theme park at RWG will incur more capital expenditure before it can be completed, with costs going above $700 million.
It's thought the theme park will have a soft opening in the third quarter of 2020. It will feature 20 rides using the Fox IP at that stage, four of which will be coasters.
Images: Genting Malaysia