On 4th October 2018, SeaWorld Orlando opened Infinity Falls to the public. The rapids ride sets a new record for the tallest drop on a river raft attraction.
Infinity Falls features roaring rapids, soaking fountains and a record breaking 12m (40ft)
waterfall drop, set against the backdrop of a rainforest utopia.
Extending the theme with educational elements, riders become conservationists on a journey through the rainforest. They learn about the importance of freshwater conservation through interactive games and stories throughout the ride experience.
White water rafting thrills on a family ride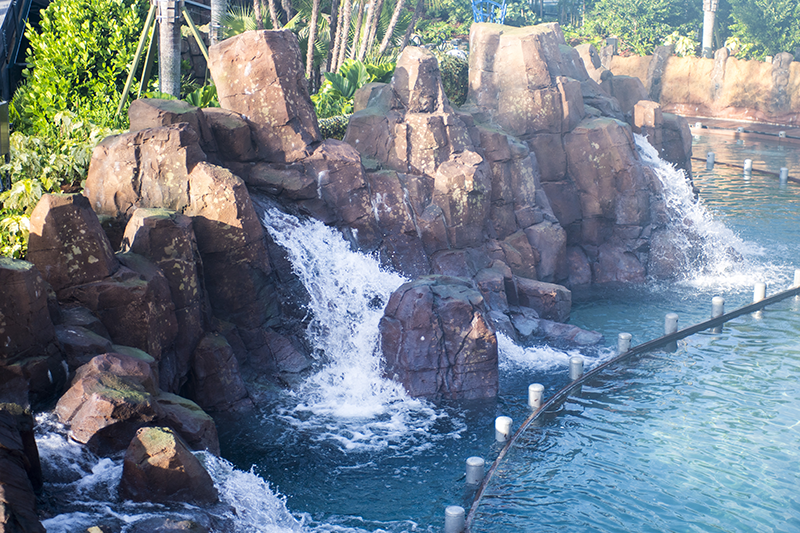 Infinity Falls brings the thrill of white water rafting to a family ride.
Aboard the 8 passenger circular rafts, riders embark on an adventure featuring dynamic drops and turns. Interactive water elements allow visitors to experience the exhilarating thrill of a rapids ride.
The ride's latest generation of rafts come with a number of significant design improvements:
wider seats with comfortable back rest padding
additional side hand rails at entry/exit steps – for better compartmentalization of seating area
increased size of the central grab bar, to limit ability to stand and move around in the raft
closed gaps between the back rests
The innovative vertical lift transports the rafts to the top of the ride's 12m (40ft) drop in just over five seconds, where riders can prepare to drop, scream and get soaked.
Photos:  Courtesy of SeaWorld and Theme Park Worldwide