Lionsgate Entertainment World, set to open in 2019, will be a highlight attraction at Novotown Hengqin and Asia's first movie-themed indoor experience center.
Lionsgate Entertainment World will span 22,000 sqm of indoor space. It will be Lionsgate's first interactive indoor experience and will feature franchises including The Hunger Games, The Twilight Saga, The Divergent Series, and Now You See Me.
Global experience design and production company, Thinkwell Group, will help Lionsgate bring the park to life, as well as operator Village Roadshow.
Selena Magill, General Manager of Lionsgate Entertainment World, said: "Lionsgate Entertainment World aims to become a multifaceted destination by engaging guests through story-telling, as well as encouraging participation and social activities with opportunities for plenty of personalization. By working closely with our international partners, as well as creating immersive entertainment attractions featuring blockbuster movie properties, we expect guests in the Greater Bay Area to enjoy sensational experiences with their friends and families at Novotown."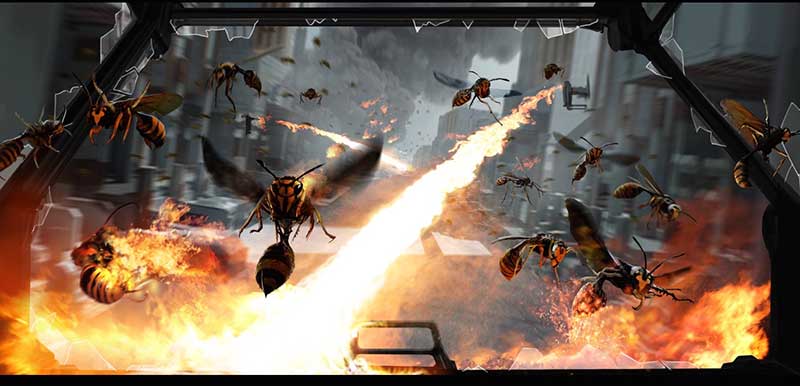 The park will feature 30 groundbreaking attractions, utilising cutting-edge technology. These include: Hunger Games – Mockingjay Flight, The Twilight Saga: Midnight Ride and The Divergent Series – Fear Simulator, and Gods of Egypt – Battle for Eternity.
There will also be themed dining outlets including Hunger Games-inspired Capitol Club; Peeta's Bakery; and the Lionsgate Cafe.
Kelly Ryner, President, Thinkwell Asia, said: "As Thinkwell has been developing theme parks, family entertainment centers and museum exhibits around the world for many years now, we know there is nothing in the market like this and I am confident it will not only grab the attention of people on Mainland China, but internationally as well."