The London Resort, a multi-billion-pound theme park due to open in 2024, has signed a landmark deal with ITV Studios.
The partnership means that ITV content and characters will be transformed into unique attractions in what will be one of the largest, immersive experience resorts in the world.
It comes four years after the BBC announced a similar partnership, aiming to bring a Best of British concept to the destination.
The London Resort will feature two parks set over 535 acres. Three times larger than other UK parks, it will have 200 acres dedicated to rides and experiences and a bespoke entertainment district for hospitality experiences with 3,500 hotel rooms.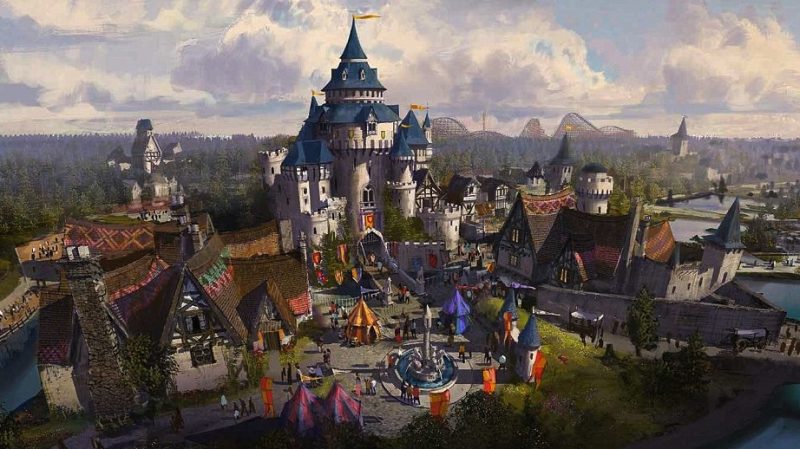 "We are thrilled to be on board with this world class project, which will offer fans a whole new way to experience our brand," said Steve Green, EVP Kids Content and Distribution, ITV Studios Global Entertainment.
"ITV Studios creates more than TV, building global franchises loved by generations of families, and we look forward to seeing one of our biggest global brands brought to life on such a grand scale right here in the UK."
This project suffered a setback in June 2017 when Paramount withdrew from its licensing deal with London Resort Company Holdings Limited (LRCH).
Transforming ITV content into experiences
Millions of pounds have already been invested in The London Resort, which will be one of the largest construction projects across Europe.
The attraction is planned for a site on the Swanscombe Peninsula between Gravesend and Dartford, alongside the Thames.
"To create a world class destination, you have to work with world class partners and ITV Studios ticks every box," added Steve Norris, Chairman of LRCH.
"Globally recognised for its rich heritage of creating some of the most popular and entertaining content on the small screen, ITV has properties which have never been transformed into truly unique experiences.  That's the vision and I'm delighted to welcome them on board for what promises to be an epic journey."
What you need to know about The London Resort
Plans to be UK's largest theme park and the largest entertainment district in Europe
535 acres – the equivalent of 136 Wembley Stadiums
Multi-billion-pound investment
Around 30,000 jobs
3,500 hotel rooms
17 minutes from King's Cross Station
Nationally Significant Infrastructure Project (NSIP)
Construction targeted to begin in 2021
The resort's opening date has been pushed back to 2024. It is the fifth delay that has been announced for the project.
Aardman IP "no longer involved" with London Resort
Meanwhile it has been reported that Aardman's agreement with LRCH has lapsed and will not be renewed.
Aardman told the Guardian that the company is "no longer involved with this project". LRCH is reported to have commented: "The partnerships are under continuous review and when the agreement with Aardman expired both parties decided not to renew the partnership."
Image: Thunderbirds – ITV